What Is Osteosarcoma?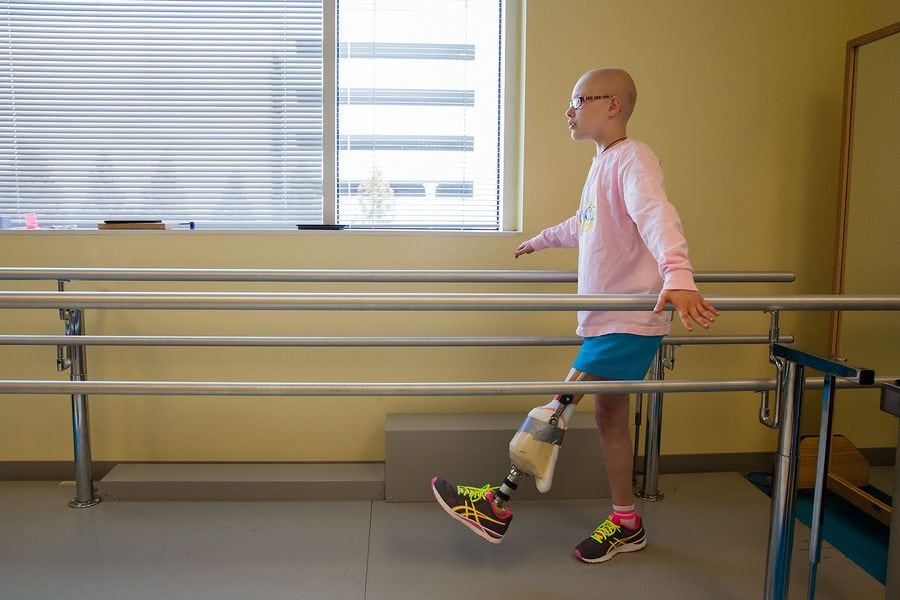 Osteosarcoma is the most common type of bone cancer in children and adolescents. The tumor often originates in the long bones of the body, and while osteosarcoma frequently starts in a particular bone, it can potentially move to other sites in the body, such as the lungs and other bones. This movement, known as metastasis, makes the disease more difficult to treat.
"For patients that present with no evidence of metastatic or disseminated disease, the overall prognosis is about 70-75%," said Jason Yustein, MD, PhD, Director of the Faris D. Virani Ewing Sarcoma Center and Assistant Professor in the Department of Pediatrics, Section of Hematology/Oncology, at Baylor College of Medicine. "Unfortunately, for those patients diagnosed with metastatic disease, the long-term prognosis is only 20-30%, and for those that relapse the expected outcomes can be even worse."
Besides the significantly worse survival outcomes, these patients also have to deal with tremendous side effects due to the high-dose chemotherapy regimens and the surgeries often incorporated into their treatment protocols, when compared to many other pediatric malignancies.
A child diagnosed with osteosarcoma today will receive generally the same treatment as a child diagnosed 30 years ago.
"While clinical trials have been initiated and new therapies tested over the past 30 years, there have, unfortunately, been no significant new therapies incorporated into the standard treatment regimen over this time period," said Yustein.
Despite the current lack of forward progress in treatment options, there are a few promising areas of research. With more than 15 Phase 1 and 2 clinical trials taking place at any given time, and much research occurring in the lab, investigators are actively studying several important aspects of osteosarcoma including:
Further classifying different molecular features present within osteosarcoma to gain additional insights into their biology and determine better ways to personalize therapy based upon these biological features.
Understanding the mechanisms involved in osteosarcoma metastasis and resistance to therapies, which not only includes factors within the cancer cells, but also the role of the tumor microenvironment, or surrounding cells.
Further enhancing immunotherapeutic approaches, both small molecule and cell-based, for the treatment of osteosarcoma. By unleashing and directing the patient's immune system to target osteosarcoma, hopefully significant advancements can be made towards improving long term outcomes.
Dr. Yustein has dedicated his career to finding new treatments and therapies to benefit this population of children and young adults.
"Truly every interaction with an osteosarcoma patient and their family is memorable in one way or another. I quickly learned through treating these patients that you are not just treating a child, or teenager with cancer, but you are also treating many of those surrounding this patient, which includes their families, friends and neighbors. This remarkable experience treating these patients reminds me of my responsibilities as a pediatric oncologist to everyone involved in this child's life. While we have made significant strides towards improving outcomes for osteosarcoma patients, it is still extremely difficult to accept our inability to cure every single patient that is treated in our hospitals. These "failures" motivate me even more towards successfully accomplishing both my clinical and research endeavors aimed at incorporating safer, more effective therapies for the treatment of all osteosarcoma patients."
Children with osteosarcoma need continued research for better treatments. Give in honor of Grace and make a donation to fund osteosarcoma research today.