Give Now For Kids Kike Ailani Fighting Cancer.
#FORTHEIRFUTURE
Sign Up For Our Email Updates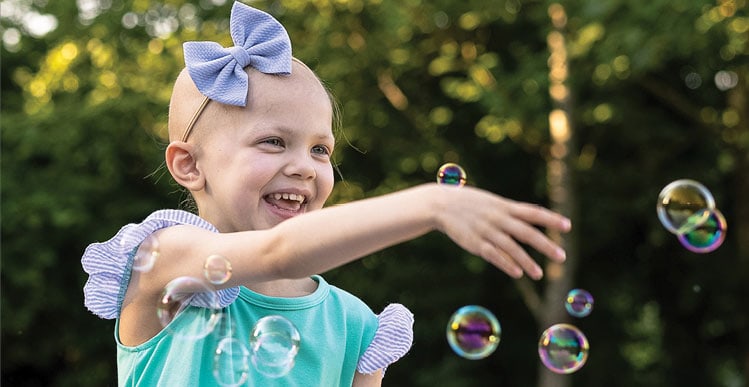 Why We Rally
For research. For cures. For kids fighting cancer.
Cancer is the #1 disease killer of kids in America. Rally Foundation for Childhood Cancer Research is on a mission to change that. That's why Rally is dedicated to empowering volunteers to raise awareness and funds to find better treatments and, ultimately, cures for all pediatric cancers.
With your help, Rally has awarded $29.4 million in pediatric cancer research funding.
Rally Foundation for Childhood Cancer Research, a 501(c)(3) nonprofit, empowers volunteers across the country to raise awareness and funds for childhood cancer research to find better treatments with fewer long-term side effects and, ultimately, cures. FOR EVERY DOLLAR RAISED, 93 CENTS GOES DIRECTLY TO SUPPORT OUR MISSION.
Rally's Impact On Childhood Cancer


514
Childhood Cancer
Funded Grants

$144,400,000
Secured In New
Federal Funding
RallyFit 47 Challenge
Fundraising through fitness
Partner with Us
Your business can make a difference for kids fighting cancer.
#ForTheirFuture
Make a difference. Give today.
Childhood Cancer is Different
Did you know that kids get different cancers than adults?
Advocate for Federal Funding
Your Voice Matters.
See What's New
Keep up with the latest news, research discoveries and more.
Stay Up To Date with Our Blog and Stories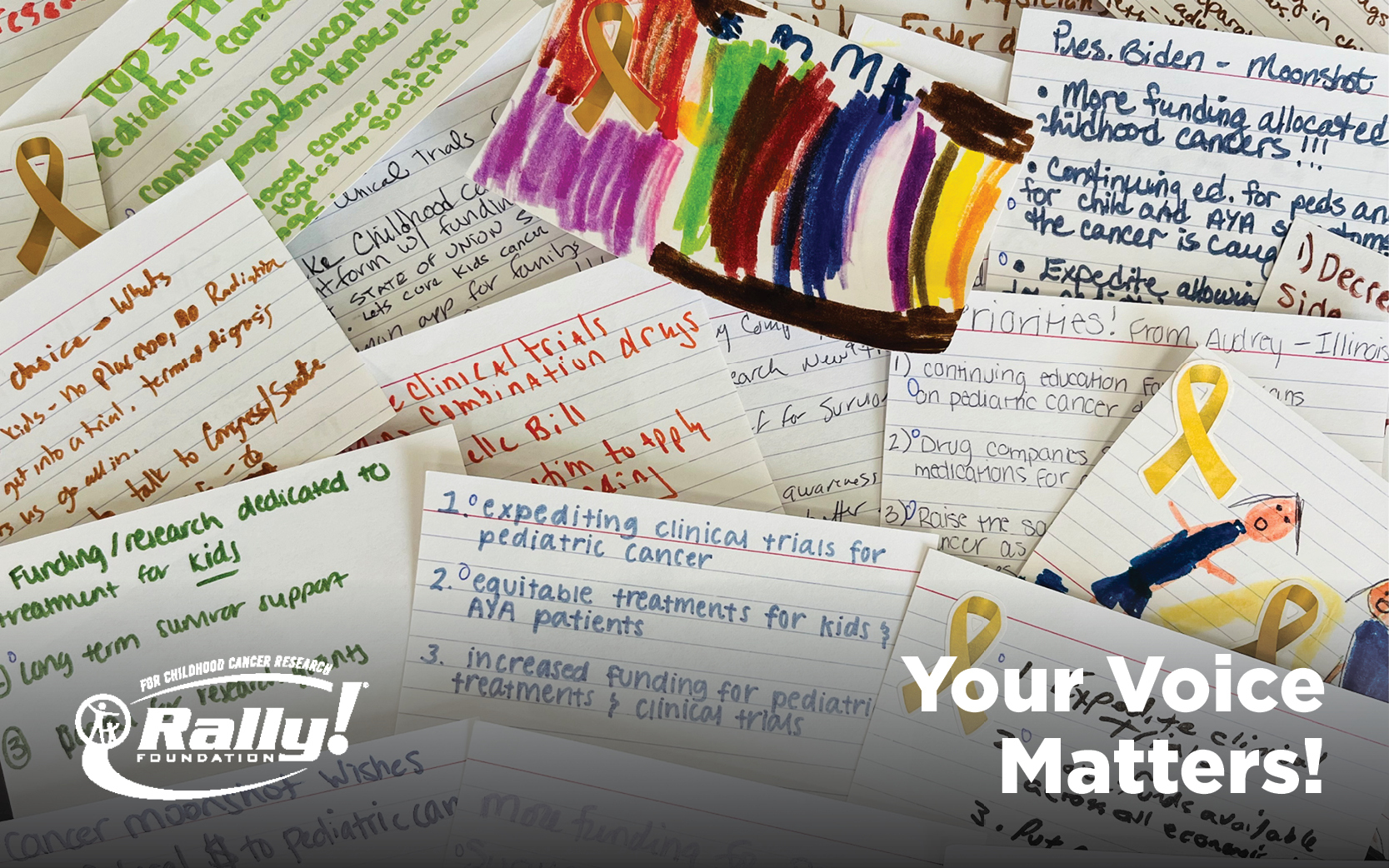 Hi Amazing Advocates, At CureFest we had to pivot because of the weather and had an indoor Rally...
read more
Rally's Heartbeat
Our Rally Kids are our inspiration! Whether you're one or one hundred, anyone who has fought or is currently fighting childhood cancer can become a Rally Kid. Even someone who has passed away from childhood cancer can be honored as a Rally Kid, because every child's fight matters.