YOUR VOICE MATTERS FOR KIDS WITH CANCER
Awareness leads to action, and we make it easy for you to raise awareness for childhood cancer. Simply download our awareness icons and share the graphics on your social media channels.
When you share a childhood cancer statistic, you make people aware. By helping spread awareness, you are joining the fight that will help secure more funding for childhood cancer research to find better treatments and, one day, cures.
Awareness Tools
We've made it easy. Simply click on an image to download and tag @RallyFoundation on Facebook, Instagram, LinkedIn and Twitter.
Or download all images, by clicking on the button below.
Thank you for being a voice for children with cancer and proudly showing the world you are #GOLDSTRONG United Against Childhood Cancer. #RallyOn!
Don't know what to say? We've got you covered.
Need help crafting your message? We've provided an attention-grabbing message under each image that will help you raise awareness and spread Rally's mission throughout your network.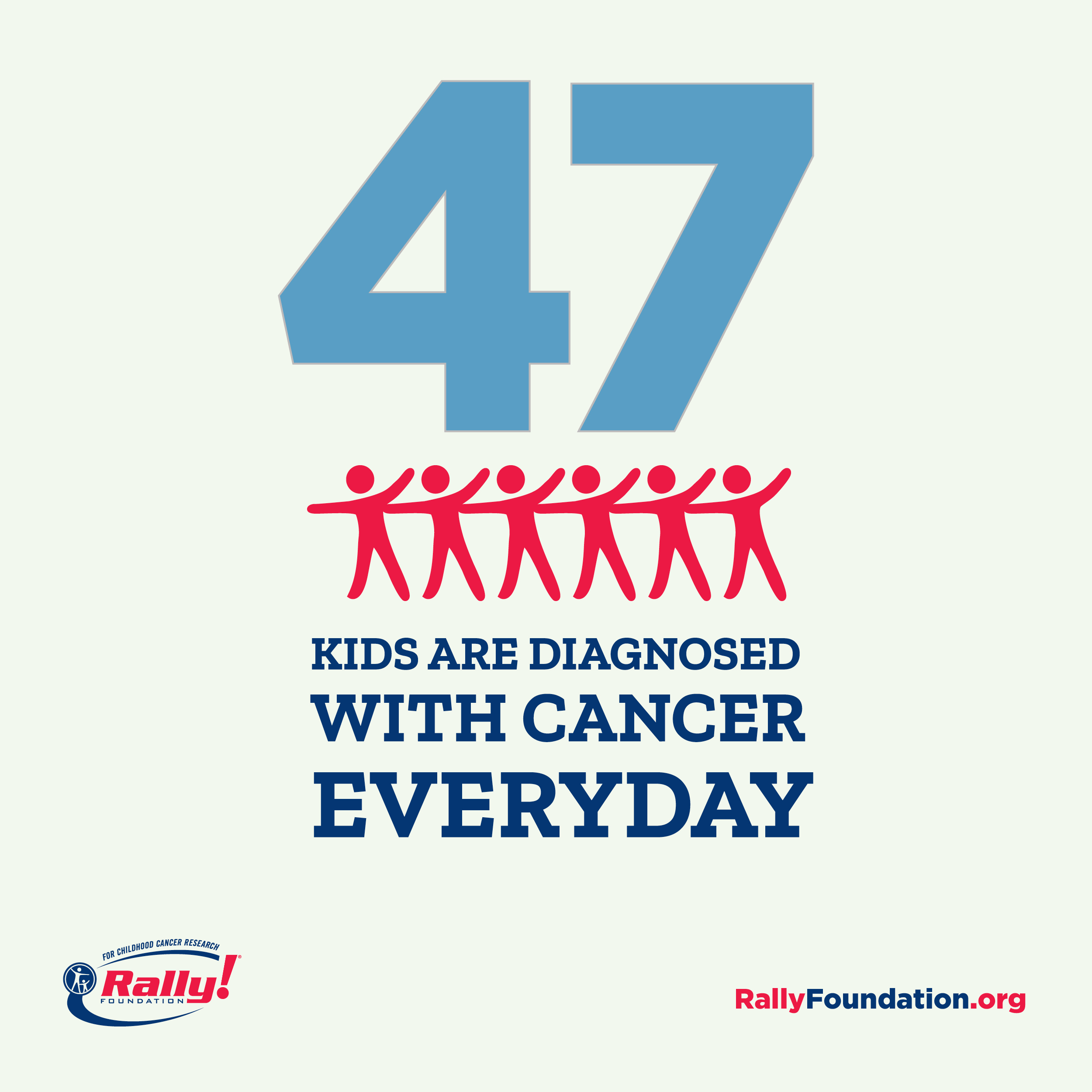 Each school day in America, 47 kids are diagnosed with cancer. To put that into perspective, that's the size of two full classrooms of students. Our kids deserve a chance to learn and thrive with their classmates. Let's fight for the 47! Join me in raising awareness for childhood cancer. #RallyOn #GOLDSTRONG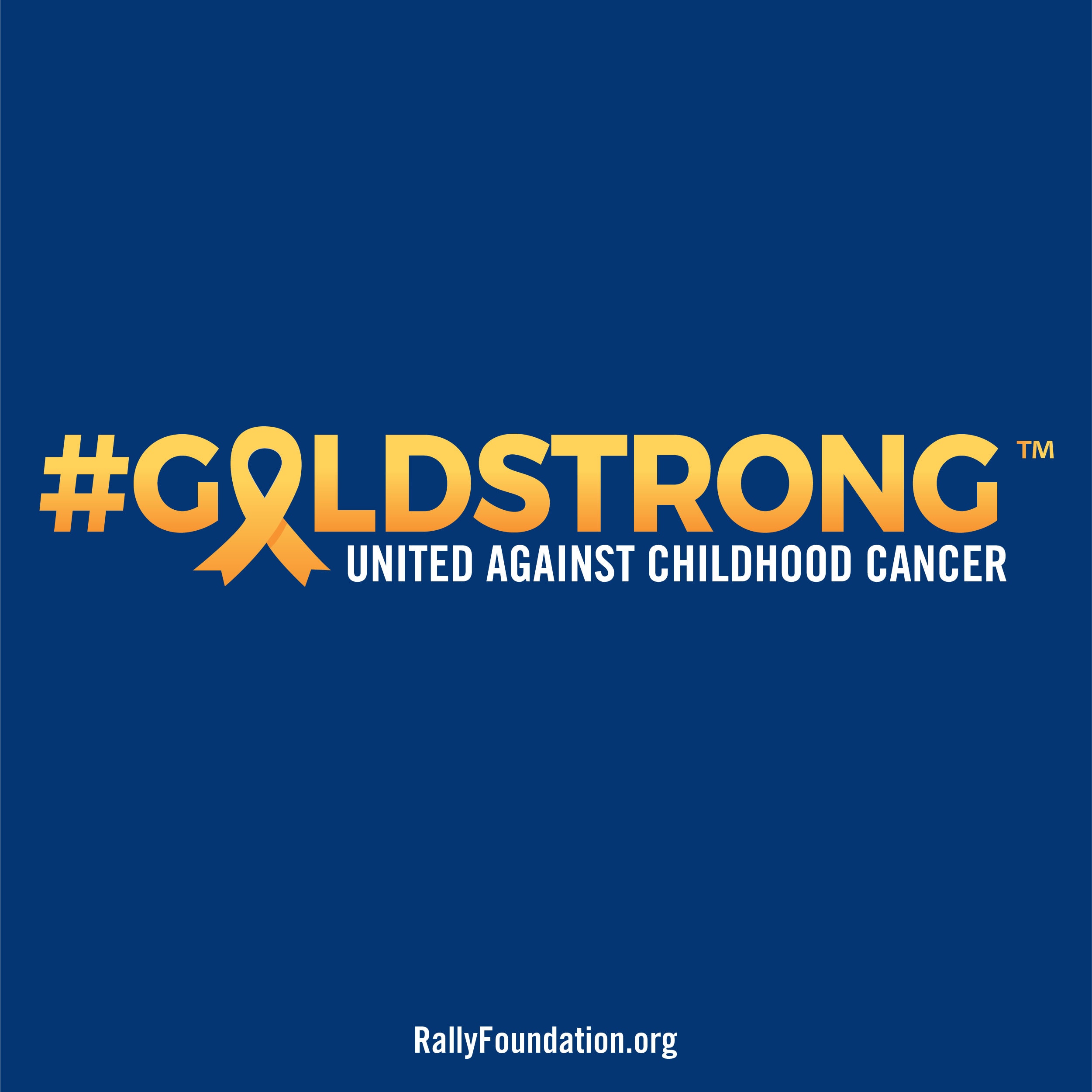 #GOLDSTRONG is the universal battle cry of the childhood cancer community. Everyone is welcome to use it and we encourage it. By using #GOLDSTRONG in your social media posts, setting your profile images to #GOLDSTRONG, or sharing a photo of yourself holding a #GOLDSTRONG sign, you too can join the movement to eradicate childhood cancer.
Together we are all #GOLDSTRONG United Against Childhood Cancer.
I am #GOLDSTRONG for all kids fighting cancer. Join me and be #GOLDSTRONG.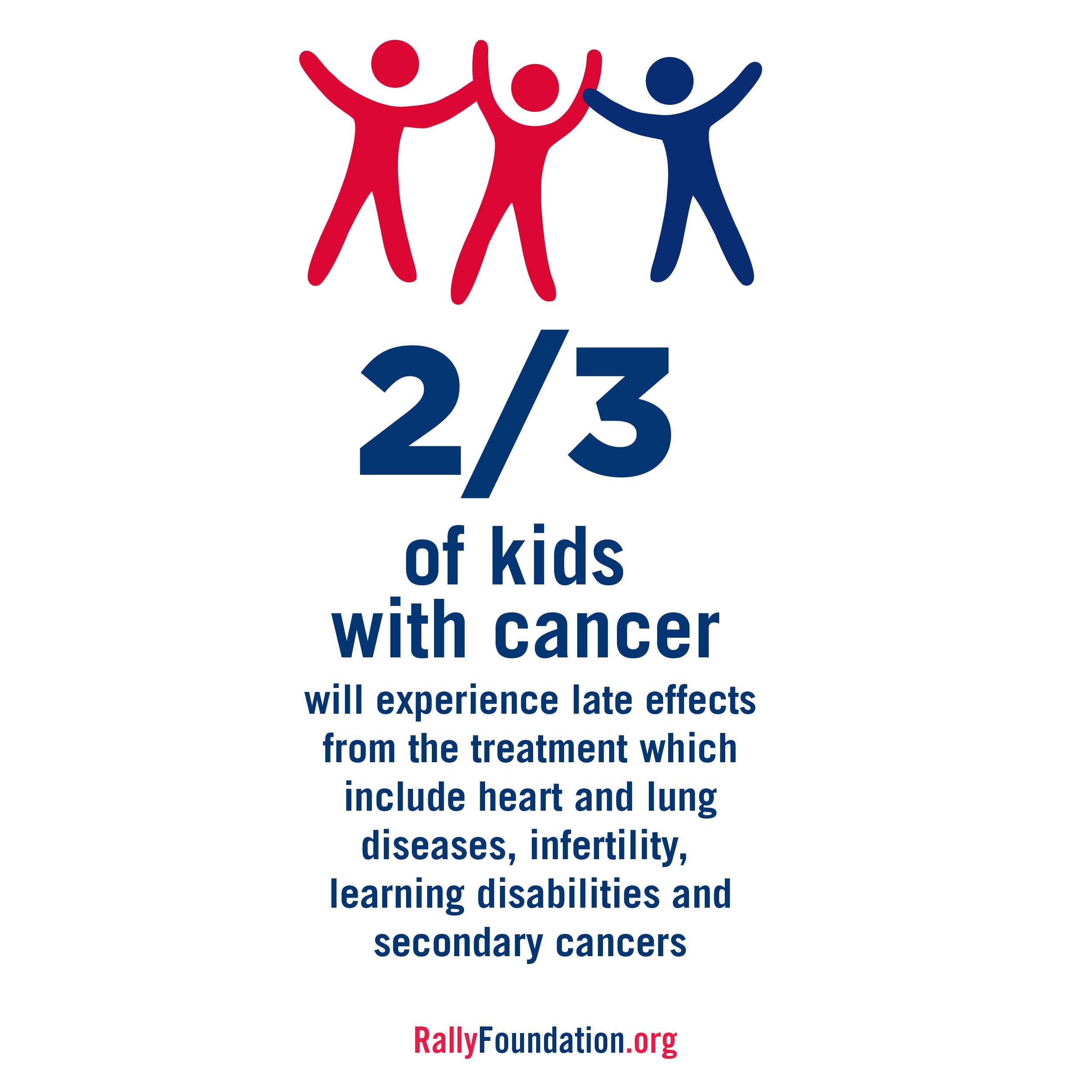 Did you know that 2/3 of kids with cancer will experience late effects from their treatments? I am joining @RallyFoundation to fight for better treatments with fewer long-term side effects. Our kids deserve a chance to live full and healthy lives. #RallyOn #GOLDSTRONG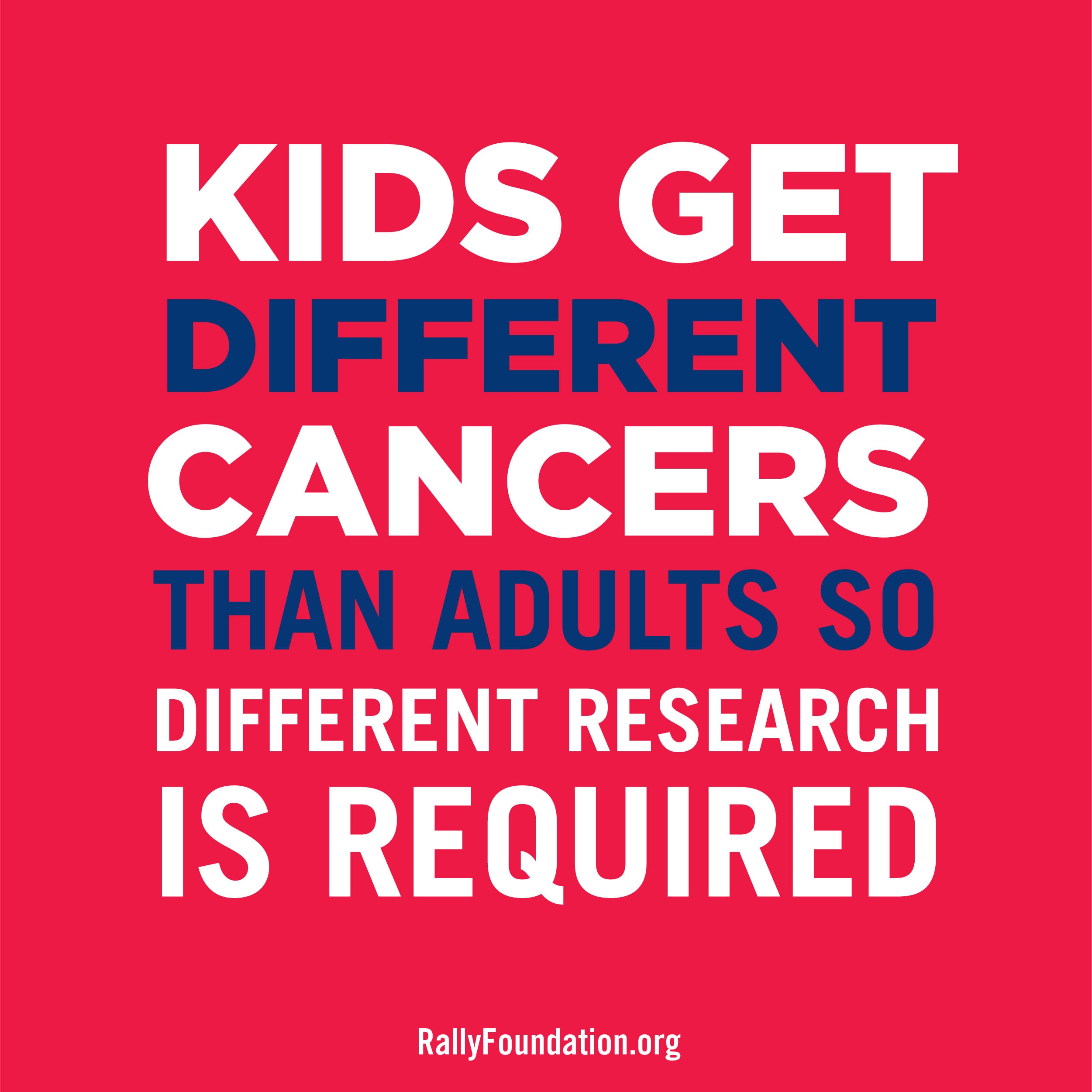 Kids get different cancers than adults so different research is required. I am joining @RallyFoundation to raise awareness of the crucial need for better childhood cancer treatments because kids deserve a fighting chance!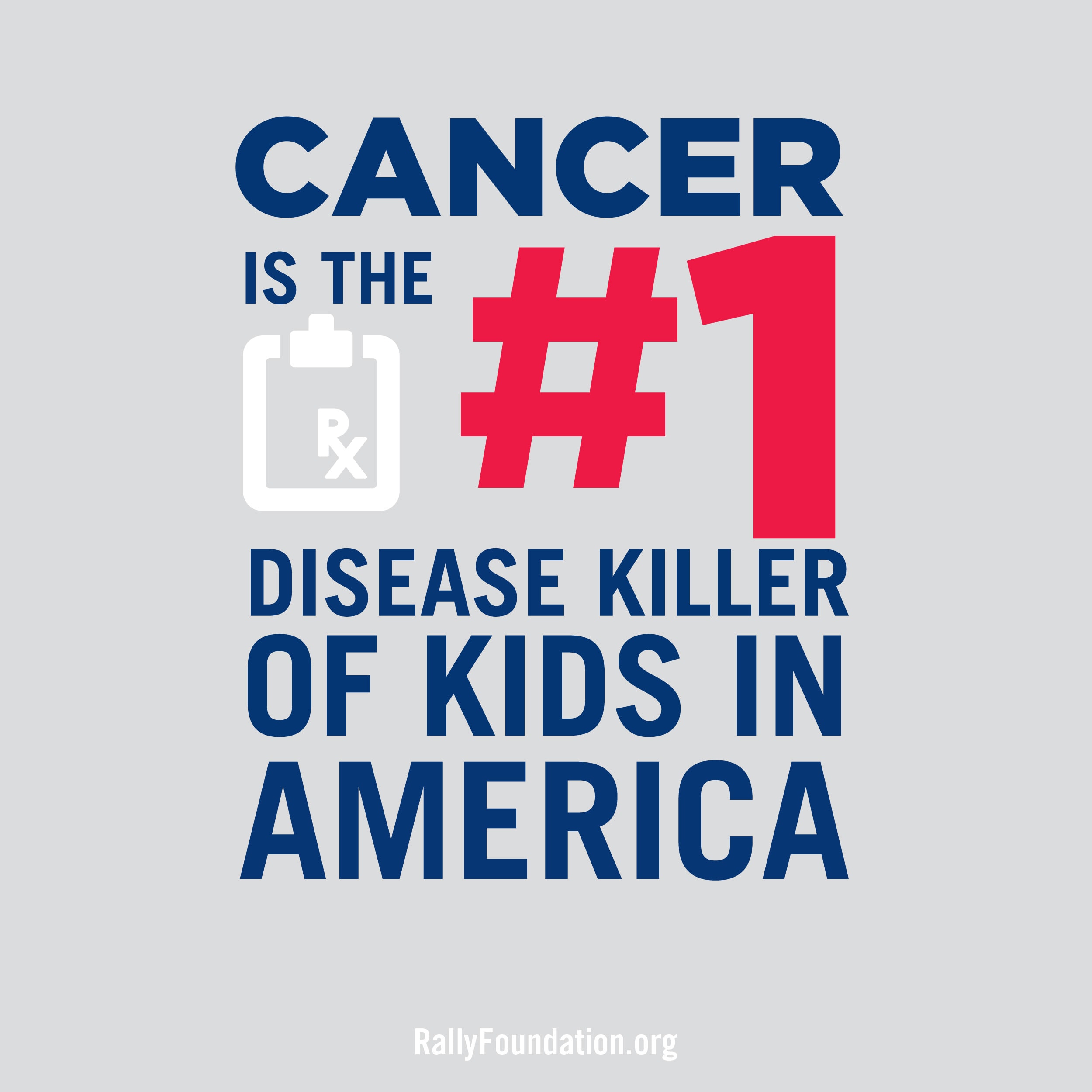 Cancer is the #1 disease killer of kids in America. Together, we can be the voice for all kids with cancer. Join me in raising awareness for the need for more federally funded childhood cancer research for better treatments with fewer long-term side effects, and ultimately, cures. #RallyOn #GOLDSTRONG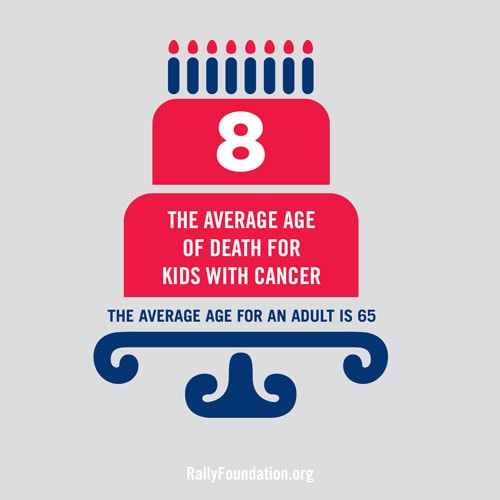 Eight-years-old. That is the average age of death for kids with cancer. Kids with cancer need more treatment options. Every child deserves a chance to live a full and healthy life. #RallyOn #GOLDSTRONG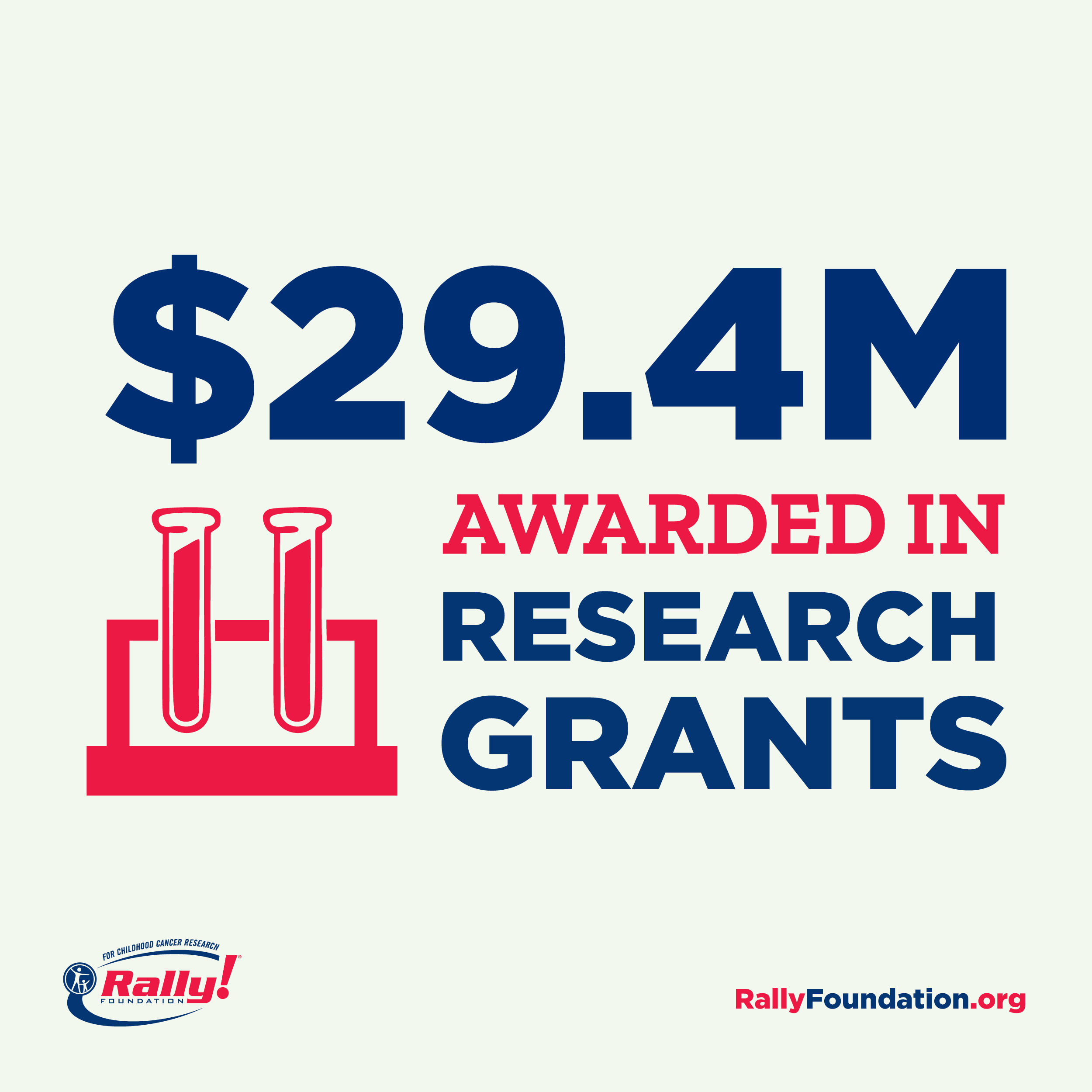 @RallyFoundation is on a mission to fund the best childhood cancer research in the world. Since 2005, Rally has awarded $29.4 million funding 514 childhood cancer research projects. Together, we are making a difference! #RallyOn #GOLDSTRONG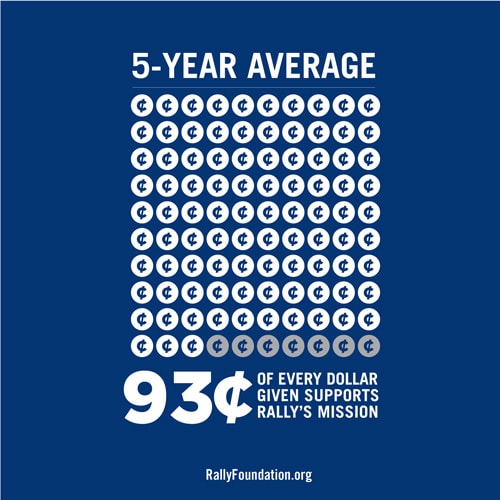 When you donate to @RallyFoundation, you are making a difference for all kids with cancer. For every dollar given, 93 cents goes to support Rally's mission. Join me and make an impact in the fight for more childhood cancer research for better treatments with fewer long-term side effects, and ultimately, cures. #RallyOn #GOLDSTRONG