RAISING FUNDS & AWARENESS IN NASHVILLE, TENNESSEE
Rally Nashville is an extension city of Rally Foundation for Childhood Cancer Research. Through donors, community partners, special events, schools and an advisory board of directors, Rally Nashville works to raise awareness and funds for childhood cancer research.
If you are interested in being a part of Rally Nashville or learning more, please email [email protected]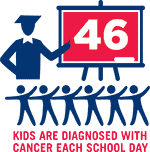 Follow Rally Nashville on Facebook
See what's new.
Nashville Young Professionals
Interested in joining our young professional committee? Let us know here.
Meet Millie Mathis
Our Rally Events and Programs Manager
Kevin Byard Challenge
Join our Nashville team for this fun (and fundraising!) event.
Rally On the Runway
Join us for Rally On the Runway, hosted by Crew Aviation.
Rally in the Round
Mark your calendar for the 2021 Rally in the Round Songwriter's Night

$20,000,000
In Research Grant Awards

354
Childhood Cancer Funded Grants

$11,000,000
Secured In New Federal Funding