Rally is honored to have so many incredible spokespeople who are passionate about raising awareness and funds for childhood cancer research. They are incredible advocates and we are thankful to have them as a part of the Rally family. Rally On!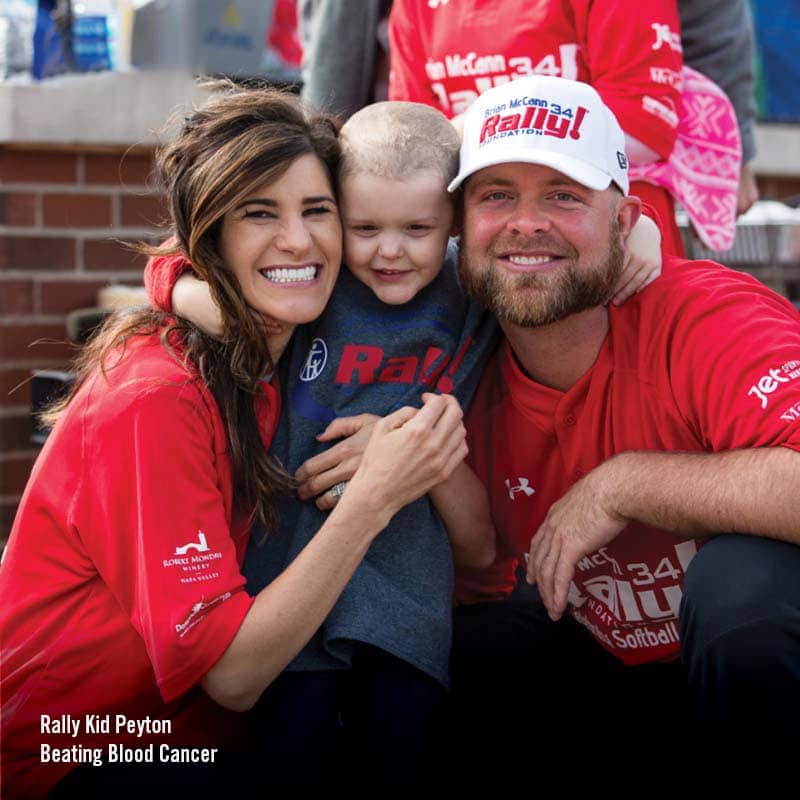 Ashley and Brian McCann
Brian McCann—retired Atlanta Braves catcher, Houston Astros World Series Champion catcher and seven-time All-Star—and his wife, Ashley, are committed to the fight against childhood cancer. From presenting the McCann 46 Home Run Challenge to serving as honorary chairs of the Rally Benefit Bash and Celebrity Softball Game, the McCann's are dedicated to raising funds for much-needed research. Ashley has also spoken numerous times at the Georgia State Capitol to raise awareness about childhood cancer with our government leaders. Ashley and Brian both enjoy spending time with our Rally Kids and their families at every opportunity.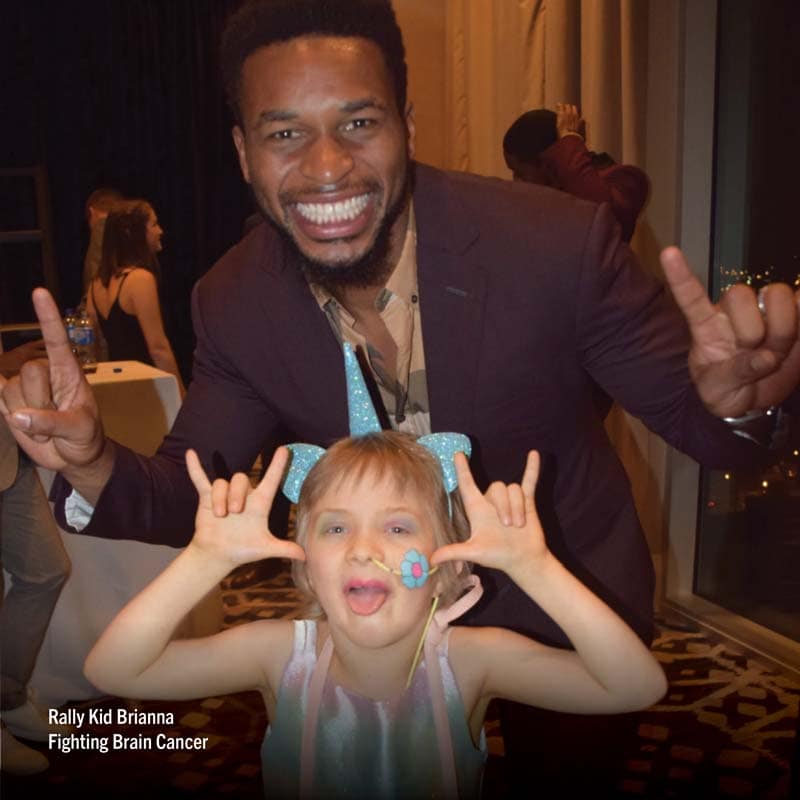 Kevin Byard
Kevin Byard—Pro Bowl Safety and Team Captain of the Tennessee Titans—is a leader in the community, and we are so grateful for his commitment to the fight against childhood cancer. Kevin first became involved with our Rally On the Runway event. He caught the "Rally Bug" and returned each year to escort our brave Rally Kids down the runway. In 2020, Kevin and his wife, Clarke, committed to serve as the honorary chairs. Kevin also works to raise awareness and funds for childhood cancer research through the Kevin Byard #31 Challenge. During the Titans' 2020 season, which included a trip to the playoffs, the challenge raised more than $12,500.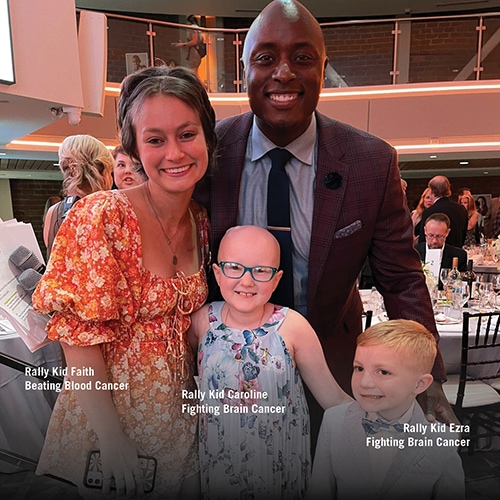 D.J. Shockley
While at the University of Georgia, D.J. won the FCA Bobby Bowden Football Player of the Year Award and placed third in the Associated Press Player of the Year vote. In 2006, D.J. became the first UGA player drafted by the Atlanta Falcons since 1994. He is now a football analyst on ESPN's SEC Network. After proudly serving as a Rally On the Runway celebrity escort for several years, D.J. became honorary chair of the 2021 event.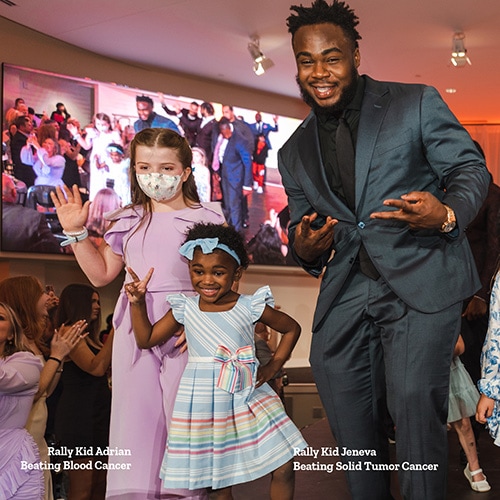 Grady Jarrett
Grady Jarrett is a 2x Pro Bowl Defensive End for the Atlanta Falcons. Grady is a leader in the Atlanta philanthropic community through his charitable organization, Grady Gives. Grady serves as the Honorary Chair for Rally On the Runway in Atlanta having first attending the event in 2017. Grady also raises money for Rally through the Grady Jarrett Tackle and Sack Challenge. Grady's mom, Elisha, is also an avid supporter of Rally having co-captained a Rally Challenge team with Grady in 2022 and 2023.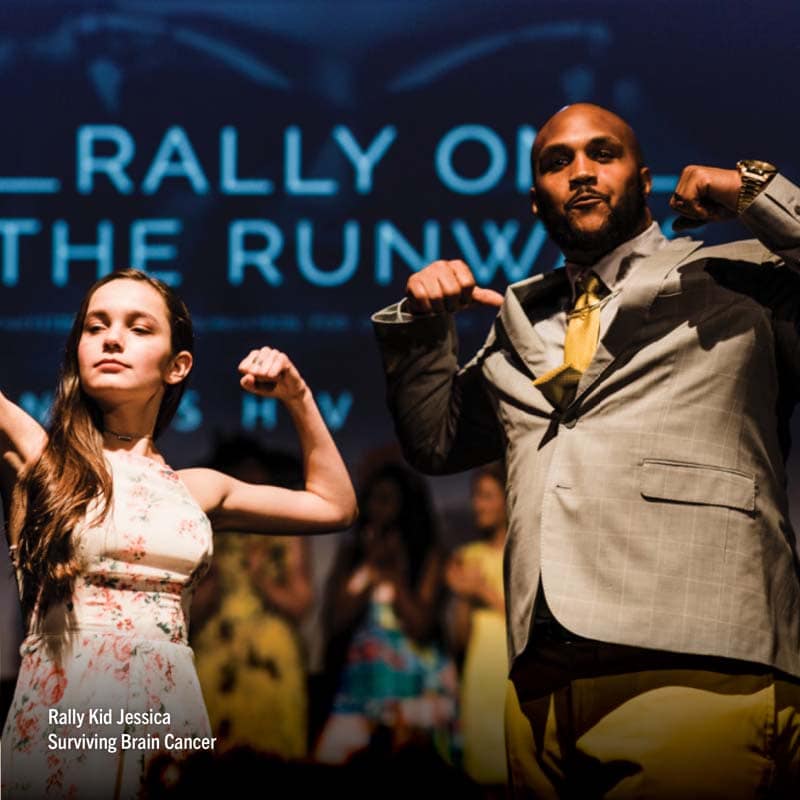 Jurrell Casey
After serving as an athlete escort at Nashville's Rally On the Runway, Jurrell and his wife, Ryann, became honorary chairs of the event in 2017. Together, the Casey's have helped raise almost a quarter of a million dollars through Rally On the Runway and the Jurrell Casey Tackle Challenge. Jurrell was an All-Pro and five-time Pro Bowl Player during nine seasons with the Tennessee Titans. Though he now plays for the Denver Broncos, Jurrell will always be #GOLDSTRONG united in the fight against childhood cancer.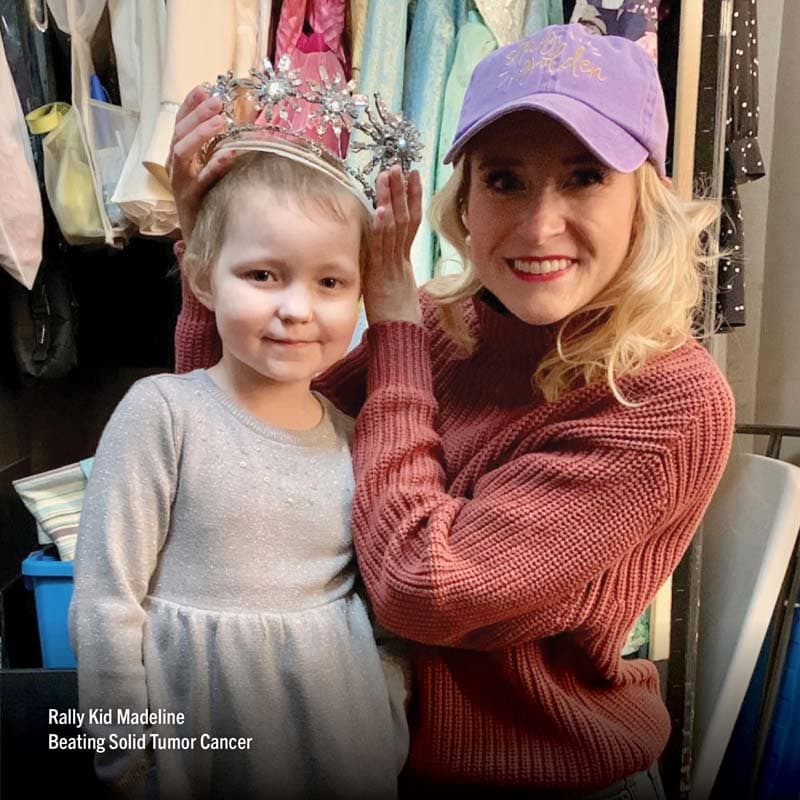 Allison Bailey
After growing up in Pensacola, FL, Allison attended The Boston Conservatory to pursue a career in musical theatre. She made her way to New York City and starred as Glinda the Good Witch in the Broadway National Tour of WICKED. Allison recently made her Broadway debut as the Glinda Standby in NYC. She became a Rally spokesperson in 2019 after learning about the need for better treatments with fewer long-term side effects for kids fighting cancer. Allison raises funds for childhood cancer research through sales of her "Stay Golden" hats and special cameo video messages. Since joining with Rally, Allison became a cancer-survivor herself—she was diagnosed with thyroid cancer in early 2020 and has made a full recovery.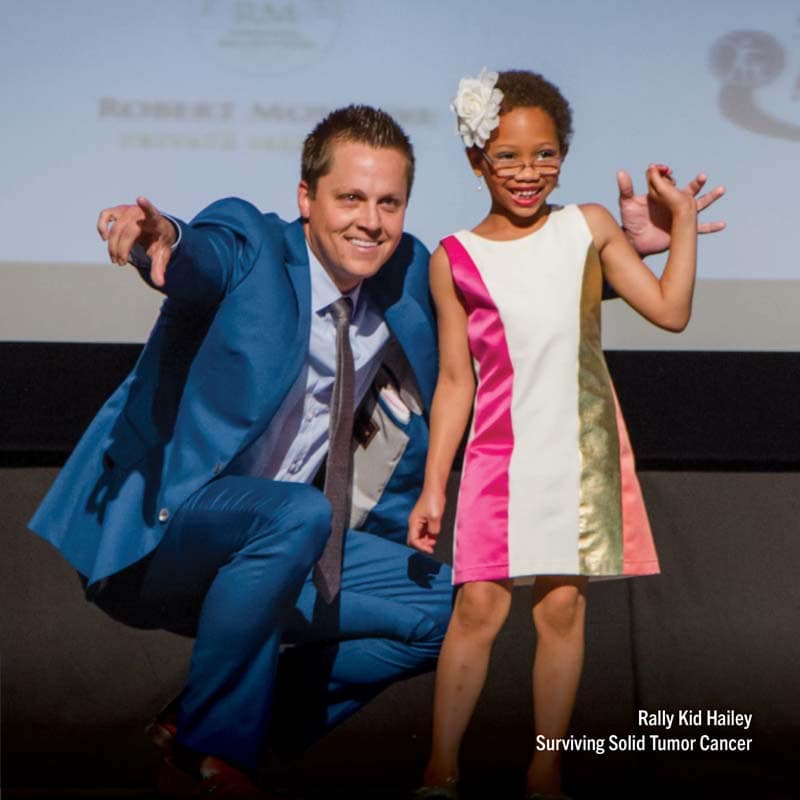 Kris Medlen
Kris Medlen—former pitcher for the Atlanta Braves, Kansas City Royals and Arizona Diamondbacks—joined Rally as a spokesperson in 2014. He was the first Braves pitcher to win back-to-back "Pitcher of the Month" awards. Kris took the initiative to shave his head and raise funds for childhood cancer research through the #RallyVsCancer Challenge. He continues to challenge others to join him in helping kids with cancer.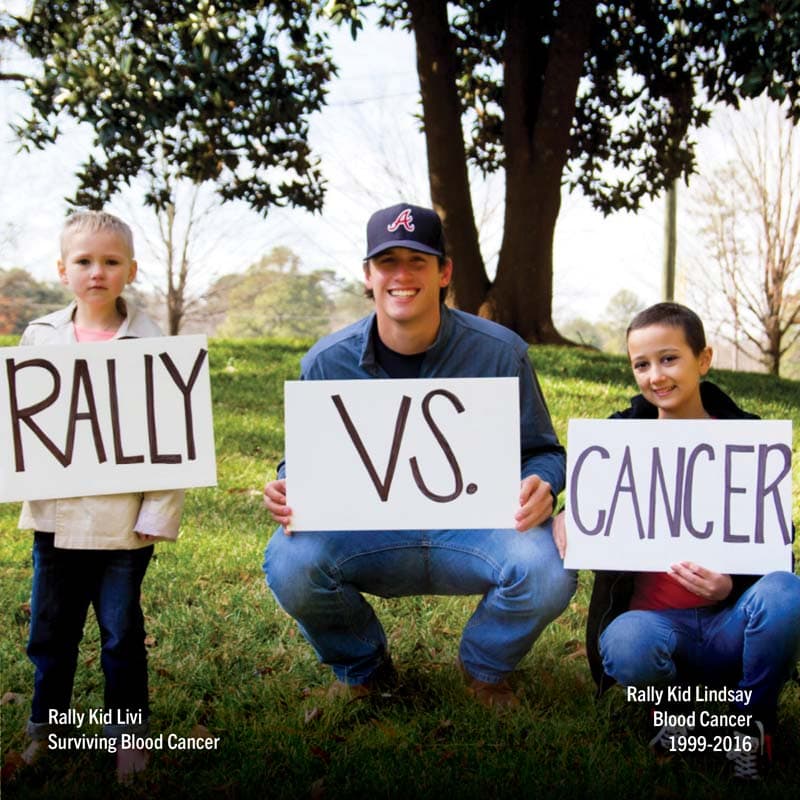 Lucas Sims
Lucas Sims—a high school pitcher known to hit speeds of 97 mph—was drafted in the first round by the Atlanta Braves in 2012 and made his major league debut in 2017. As a Rally spokesperson since 2014, Lucas has played in the Celebrity Softball Game and loves working with our Rally Kids. He currently plays for the Cincinnati Reds.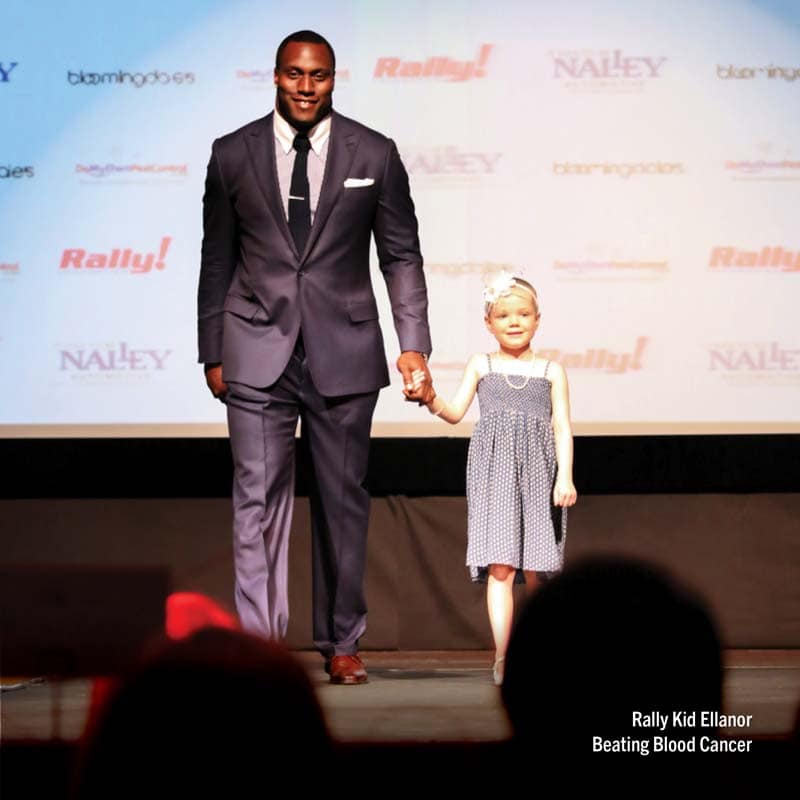 Takeo Spikes
Takeo is a former American football linebacker who played in the NFL for 15 seasons and served as team captain for 13. He is one of only seven linebackers to achieve more than 200 career starts with the NFL. Only once did Takeo record less than 70 tackles in a season. As a collegiate player for Auburn University, he was named team MVP at the 1997 SEC Championship. He has been a football analyst on NBC Sports Network and co-host of SiriusXM NFL programs. Takeo loves participating in Rally on the Runway and the Delta Double Play Benefit Bash.