DOD Medical Research Funding
APPLICATIONS FOR 2023 DEPARTMENT OF DEFENSE
PEER REVIEWED CANCER RESEARCH PROGRAM GRANTS ARE CLOSED
HELPFUL SUBMISSION TIPS & INSIGHTS
Rally hosted a webinar with Dr. Donna Kimbark, PRCRP Program Manager. Dr. Kimbark provided expert insights and best practices for completing and submitting your DoD funding application. You can access the webinar video recording and presentation slides below.
RALLLY'S DOD EFFORTS SINCE 2017
DOD Peer Reviewed Cancer Research Program (PRCRP)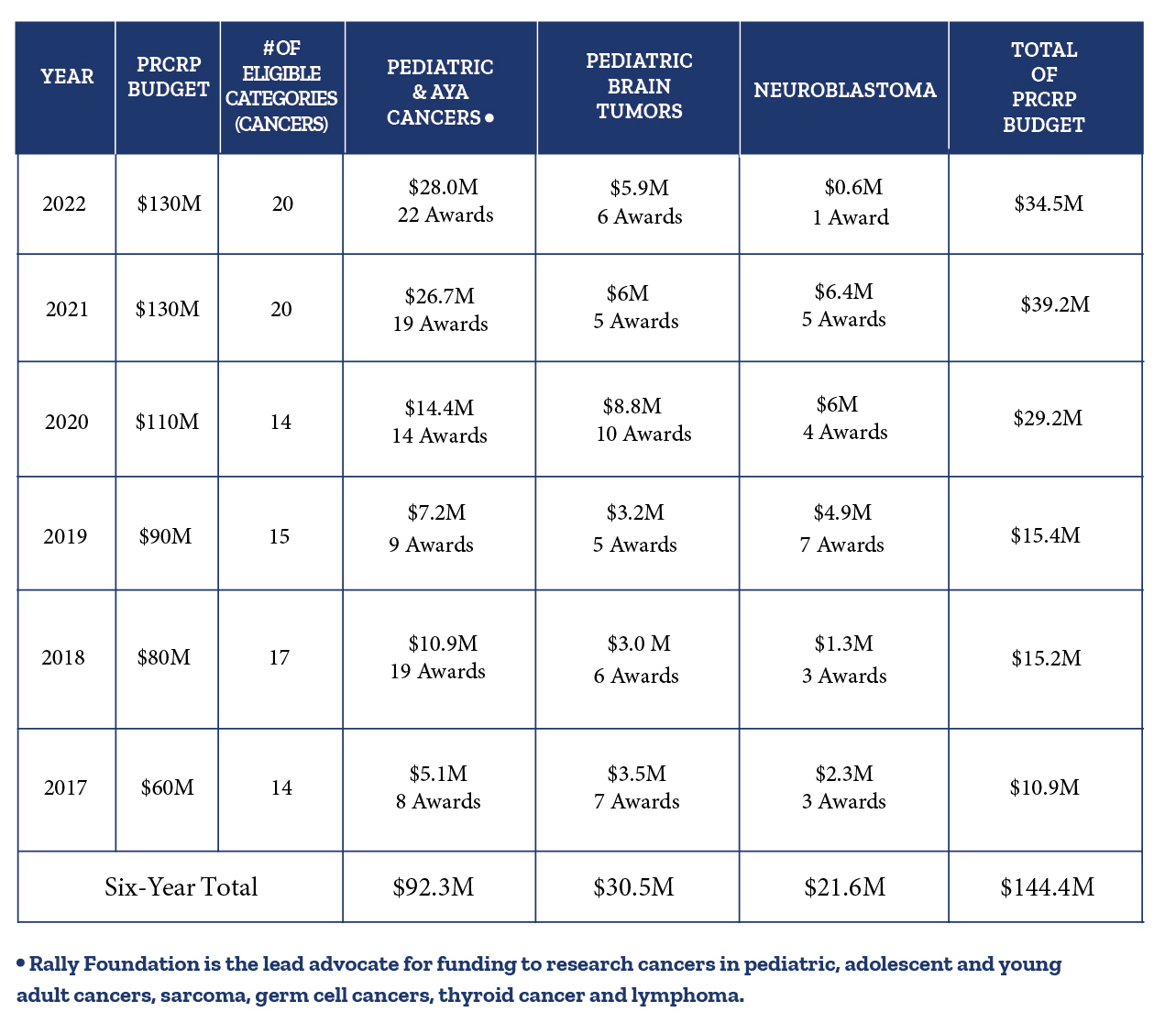 Rally Foundation is the lead advocate for funding to research cancers in pediatric, adolescent and young adult cancers, sarcoma, germ cell cancers, thyroid cancer and lymphoma.
*DOD will pay awardee directly upon completion of award negotiations.
To receive emails about funding opportunities and advocacy efforts, sign up below!