Rally advocates and secures new federal funding
Your voices matters and is making a difference. For the first time in history, research for cancers in children, adolescents and young adults (AYA) received federal funding from the Department of Defense (DoD) Congressionally Directed Medical Research Program (CDMRP). Rally spearheaded community-wide advocacy efforts that have resulted in $3.3 million in 2017 and $6.5 million in 2018 for cancer research in children and AYA.
SIGN ON FOR 2021 DOD FUNDING
Rally's ultimate goal is to secure a $30 million standalone program for Cancers in Children and AYA.
With one click, you can join the 220 organizations, 550 individual patient advocates, and 50 researchers and oncologists from all across the country who have signed the letter of support.
WHY ADVOCATE FOR DOD FUNDING
Less than 4% of the National Institutes of Health (NIH) cancer research dollars fund childhood cancer research. Rally Founder and CEO, Dean Crowe, was invited to a roundtable discussion in Washington, D.C. that focused on finding new federal funding to advance childhood cancer research.
Rally took the lead on advocating for funding from the DoD's Congressionally Directed Medical Research Program (CDMRP), which has a $2.3 billion medical research budget. Dean wrote a white paper making a strong case that research for cancers affecting adolescents, young adults (AYAs) and children should be included in this budget. Almost $300M is dedicated to funding cancer research where the average age is 66.

More Than 86% of the Active Military
FALL WITHIN THE NIH'S DEFINITION FOR AYA: AGES 15-39 YEARS OLD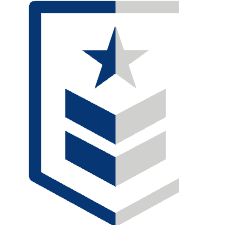 Of the 86% of the Active Military, Almost Half
ARE MARRIED AND/OR HAVE CHILDREN

We Have Unknowingly Left the Brave Men and Women Defending Our Country
BEHIND WHEN IT COMES TO THE WAR ON CANCER. WITH YOUR HELP, WE ARE CHANGING THAT

Cancers Being Researched by the DoD Medical Research Program
HAVE AN AVERAGE AGE OF 66 WHEN DIAGNOSED. WITH YOUR HELP, RALLY HAS LED THE CHARGE FOR THE INCLUSION OF CANCERS IN CHILDREN AND AYA RESULTING IN $9.8 MILLON IN BRAND NEW FEDERAL FUNDING FOR THIS POPULATION.
YOUR VOICE MATTERS
Members of Congress need to hear from you and that childhood cancer research is a priority. You can reach out to your Congressional Members, and it is easier than you think!
STAY UP-TO-DATE
Stay up-to-date on the latest advocacy information through our Rally Advocate emails.