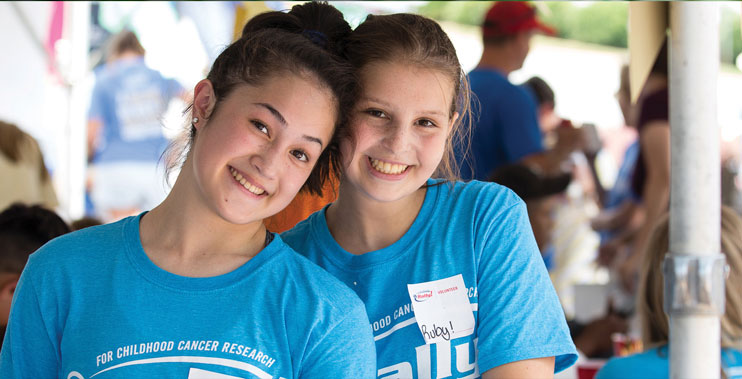 Get Involved Now
We are so glad that you want to help kids with cancer. By getting involved with Rally, you are joining the fight that will help secure funding for childhood cancer research to find better treatments and, one day, discover a cure. Rally has many ways to get involved including, creative peer-to-peer fundraisers, volunteer opportunities, corporate and community partnerships, and raising awareness about childhood cancer.
There are so many ways to get involved!
This is easy. Simply start using #GOLDSTRONG. #GOLDSTRONG is the universal childhood cancer battle cry.
Do Your Own Fundraiser
Have a great idea? We would love to hear from you! People have hosted golf tournaments, dance-a-thons, bake sales, and more to raise awareness and funds for Rally.