Volunteering For A Cure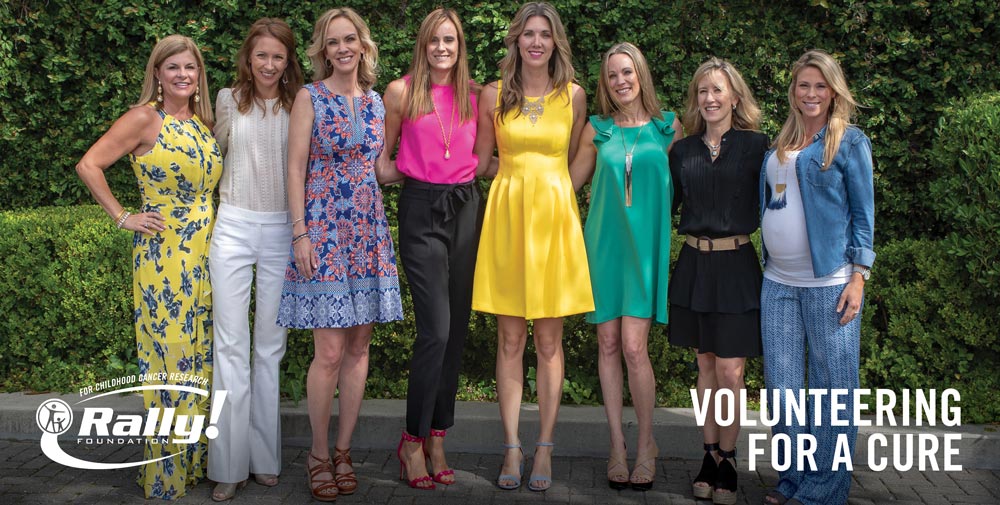 INSPIRED TO VOLUNTEER
Inspiration comes in all shapes and sizes. The nonprofit industry as a whole is very inspiring to me, and there are so many organizations making a difference in the lives of many people and the communities in which we serve.
I believe volunteering is at the very core of being a human being.
I am so thankful to have been asked by Cindi Bonner, the director of Rally Pensacola, to serve as a volunteer. The moment Cindi introduced me to Rally Kid Carolyn, who was battling bone cancer and fighting for her life, I knew I would do whatever I could to help find a cure for childhood cancer.
I am continuously inspired by Carolyn and the other precious children I meet who are facing this horrible disease. It motivates me to give and serve even more.
FOUR YEARS OF VOLUNTEERING
I have been volunteering with Rally Pensacola since February 2017. Over the past four years, I have really enjoyed spreading awareness and raising funds to help cure childhood cancer. I love seeing Rally Kids and their families at events and while delivering meals and gifts to the hospital.
I have been part of some amazing local fundraisers like Crawfish for a Cause and signature events like Rally On the Runway. As a certified yoga instructor, I also host Yoga for a Cure—a donation-based sunset session. These classes have raised over $1,000 for Rally!
THE FIRST DAY OF SHOPPING
I am most proud of the work I did as Day of Shopping committee chair to organize Rally Pensacola's first annual event in 2018. My role as chair was to design and execute this fun yet meaningful full-day fundraiser in the heart of our community.
I began by gathering my closest girlfriends and powerhouse females—who also love to shop—to help me partner with downtown Pensacola shops, restaurants and bars. We promoted these businesses and inspired traffic to them on the Day of Shopping in return for a giveback donation to Rally.
Day of Shopping has become an annual event and continues to grow. Our committee has worked hard over the past three years to secure more than 30 business partners in Pensacola and nearby Gulf Breeze. Many of these partners still participated in 2020—even after a pandemic and hurricane led to multiple postponements.
This event is important because it provides our community an opportunity to connect while shopping local for an incredible cause. Collectively, it has raised over $15,000 for childhood cancer research.
I am already so excited as we begin to plan the 2021 event—together in person!
EMPOWERING AND INSPIRING OTHERS
There is something truly special about being able to contribute to the greater good. My heart has always been in service, and I love being a part of Rally Pensacola. I am committed to pouring myself into the mission and spreading the message to raise awareness and funds.
Volunteering gives me the chance to contribute to the kind of community I want to live in—one without childhood cancer. I will continue using my skills, knowledge and passion to empower others in the fight.
Rally On!
Donna
Volunteers are the heart of Rally's mission. If you'd like to volunteer with us, please complete the form below.