RAISING FUNDS & AWARENESS IN PENSACOLA, FLORIDA
Rally Pensacola is an extension city of Rally Foundation for Childhood Cancer Research. Through donors, community partners, special events, schools and a board of directors, Rally Pensacola works to raise awareness, support families with kids fighting cancer and raise funds for childhood cancer research.
Collectively, this allows for additional resources to stay local, providing families in the Pensacola community the ability to receive assisted funding through the Rally Pensacola Family Emergency Fund.
If you are interested in being a part of Rally Pensacola or learning more, please email [email protected]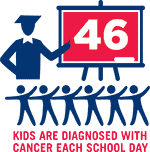 Follow Rally Pensacola on Facebook
See what's new.
RallyFit 46 Challenge
Fundraising through fitness.
Meet Cindi Bonner
Our Rally Pensacola Director.
Rally Pensacola Family Emergency Fund
Pensacola has its own separate Family Emergency Fund. Please contact your social worker at Sacred Heart Hospital in order to apply.
The Pensacola Women's Half Marathon
Click here to learn more.
Meet Jamie Mitchell
Our Rally Community Engagement Specialist.


354
Childhood Cancer Funded Grants

$11,000,000
Secured In New Federal Funding