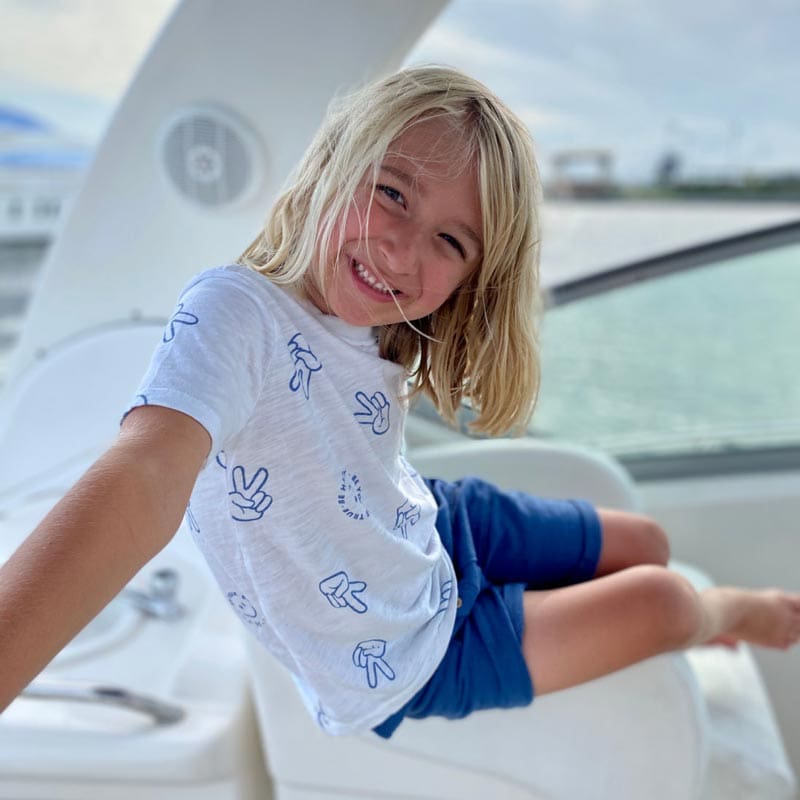 Six-year-old Jaxan was rushed to the hospital after suffering a 30-minute seizure, which led to the discovery of a 6.2 cm tumor in his frontal lobe. Jaxan underwent a long surgery to remove part of the tumor and will now begin chemotherapy.
Jaxan is a tough little guy who loves the water. We know he will sail through treatment!
Every child who has been diagnosed with childhood cancer inspires us to Rally On to find better treatments with fewer long-term side effects and, ultimately, cures. Please join us in the fight against childhood cancer by making a donation or setting up your own Rally fundraiser today.