The New England Journal of Medicine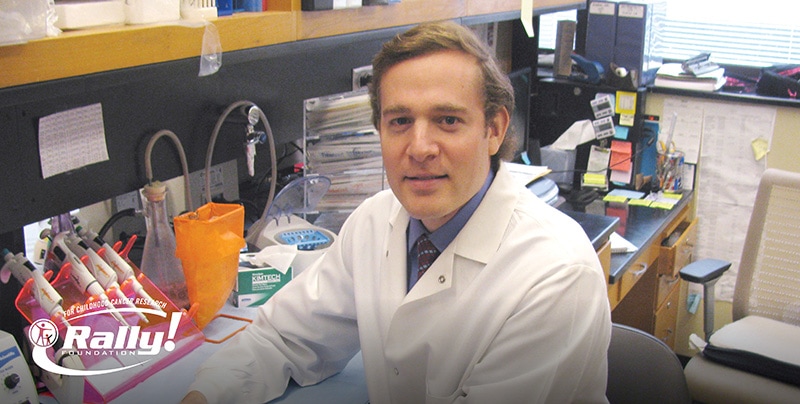 Chills ran up and down my arms when I opened the link that Rally-funded researcher Dr. Gregory Friedman sent. I was staring at the New England Journal of Medicine logo, an article about Dr. Friedman's brain cancer research and an acknowledgement to Rally for our support.
"As a young investigator in 2013, I received my first grant directly supporting my lab research from Rally. The support enabled us to obtain the critical preclinical data needed for FDA approval to conduct the first pediatric trial of the therapy in recurrent high-grade gliomas," shared Dr. Friedman.
This week Dr. Friedman's research was published in the New England Journal of Medicine, one of the most prestigious—if not the most prestigious—medical journals in the world.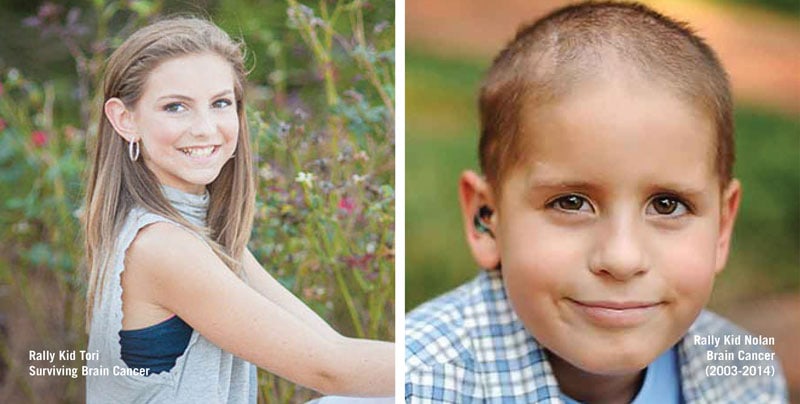 I often say at Rally we like to fund early, aren't afraid of outside the box ideas and as long as the research is making progress, we will stick with the project. We also understand that research is hard and that it takes years to translate an idea to patients.
"That is why Rally Foundation is so important," said Dr. Friedman. "Rally provides a lifeline needed to continue cutting-edge research. I am extremely grateful that Rally Foundation has been that lifeline for my lab and has enabled us to translate this exciting therapy from bench-to-bedside."
Rally began funding Dr. Friedman's modified herpes simplex virus research when it was just an idea. We continued funding it and have journeyed with him as his research has gone from science at the bench to a phase 1 clinical trial with promising results.
Current treatment for children fighting progressive high-grade glioma are extremely toxic and survival rates average five and half months. Dr. Friedman's genetically modified herpes simplex virus type 1 (G207) infects the tumor cells but not the normal cells, causing an anti-tumor autoimmune response. Pretty cool.
Outcomes are encouraging from the phase 1 trial that tested G207 alone and with radiation. Dr. Friedman saw positive responses in 11 of 12 patients whose ages range from 7 to 18 years, increasing survival to 12.2 months. Also exciting and in-line with Rally's mission, the therapy was well tolerated with limited treatment-related side effects.
Analysis of pre- and post-tumor tissue showed an increase of the anti-tumor cells. "These results indicate that this treatment can transform immunologically 'cold' pediatric high-grade gliomas with very few immune cells into 'hot' tumors with an abundance of immune cells, which is a critical step in the development of an effective immunotherapy for children with brain tumors," explained Dr. Friedman.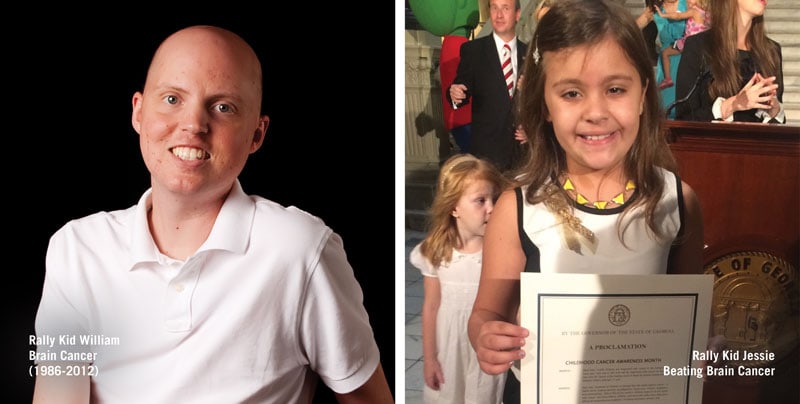 Dr. Friedman also has a phase 1 clinical trial for progressive cerebellar tumors, including medulloblastoma—the most common brain tumor in kids. He hopes to open a multi-institution phase 2 clinical trial later this year to examine safety and efficacy of G207. In addition, this clinical trial will include patients that are newly diagnosed with high-grade gliomas and look at various therapy combinations with G207 to improve the anti-tumor immune response.
"Rally support has directly led to new, targeted therapeutic options for children and has provided hope for these children and their families." –Dr. Friedman
We are proud of Dr. Friedman and his colleagues. We are also so proud and thankful for our supporters who believe in our mission to find better treatments with fewer long-term side effects and, ultimately, a cure. Together we are making a difference for kids fighting cancer.