Rally Volunteer Kayla Raised $10,000 at Her Sporting Clay Fundraising Event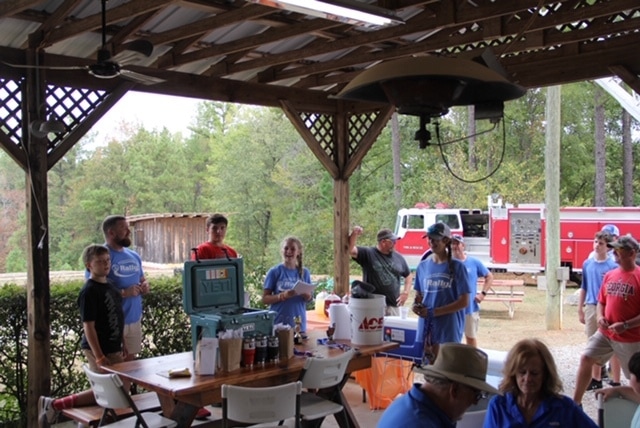 Kayla, a 15-year-old Rally volunteer, organized a sporting clay event to raise money and awareness for Rally Foundation. Through this fundraiser, Kayla brought over 50 people together and managed to raise an incredible $10,000 for childhood cancer research. In her own words, Kayla describes the significance of the event, why it's important to talk about childhood cancer, and how she's looking forward to doing even more for kids with cancer.
A Note from Kayla
My event was a sporting clay event held on September 14, 2019 at Old Hudson Plantation. A lot of you may even just be wondering what a sporting clay is. A sporting clay is an orange, circular target that you shoot at. This fundraiser was a competition competed by solo teams and teams of two to four people. You compete as a group and as individuals to see who can break (hit) the most targets. Considering that this was the first year that we held this event, the turnout was better than I could have ever imagined. We had about 50-60 people that showed up, and we managed to raise $10,000 for Rally!
When I heard this, my eyes opened so wide and I had the biggest smile on my face. My inspiration to do this type of event was the kids. To me, these cancer kids are an inspiration to everyone. They somehow stay so joyful and full of life even though they have such a big weight on their shoulders, and it amazes me. This event was so important to me because helping children is something I really enjoy doing. It brings me and even my family so much happiness.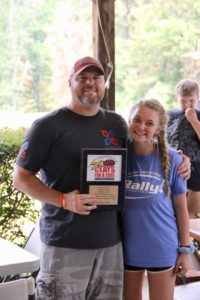 One of my main goals for hosting this event was to spread the word about childhood cancer. I really wanted to spread awareness for these kids, and get people to understand how important they are and how big of a deal childhood cancer really is. Childhood cancer has touched me and my family in a huge way. We wouldn't have gotten involved with this or Rally without our friends Michael and June Gossling. Their family is the reason why my family and I are involved with Rally and we can't thank them enough.
Michael and June's son Grant passed away a few years back and was also a Rally Kid. Now I didn't know Grant on a personal level before we met Michael and June, but the amazing things I heard about him inspired me even more. When I learned that only four percent of funds went to childhood cancer research I was devastated, but when we found out about Rally and learned their mission, my thoughts changed. When I learned that Rally was a place that gave 93 cents of every dollar to childhood cancer research, I was thrilled and wanted to be more involved.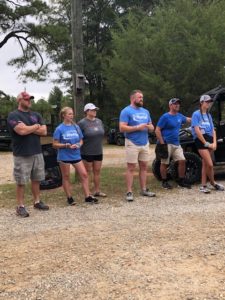 Lastly, I learned things about myself I didn't even know. I learned that I absolutely love to give back, especially for these kids. I didn't realize how good it makes you feel to give back to them and support them. This fundraiser was such a life-changing experience and I'm so excited for the years to come. I can't wait to get more and more involved with Rally and continue to do things for kids fighting cancer.
I would like to thank my sponsors DoMyOwn, Chick-Fil-A of Bethlehem, Precision Turf, Lead Foot Diesel Performance & Lead Foot Mulching and Grading, Trading Place Pawn-Sales, Sports Clips of Loganville, Halo Construction, Legacy Group, State Farm, J-Dogs Junk Removal, Pinnacle Signs and Kelly's BBQ. I would also like to thank each and every volunteer that helped make this event possible!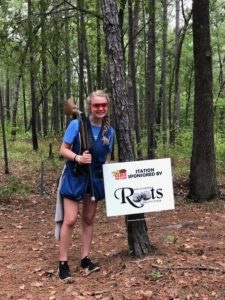 Want to organize a fundraiser of your own? Learn more about how you can help here.