Grace, You Deserved So Much More Than This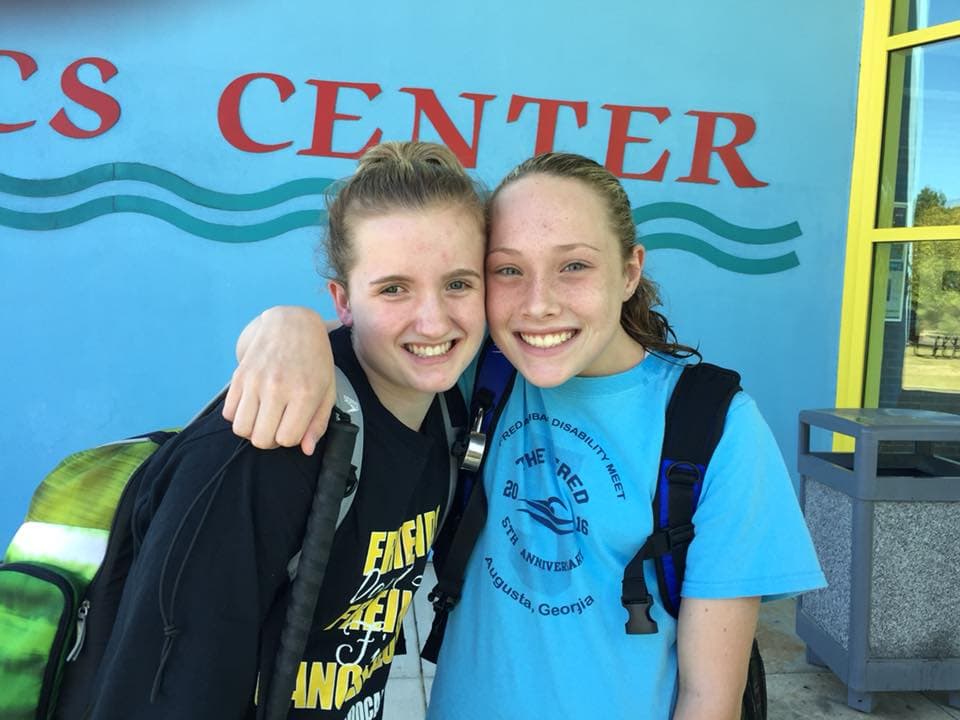 By McClain Hermes
I am totally and completely heartbroken. My body shakes and aches with grief. On March 25th at 1:18 PM, a part of my soul flew away to Heaven. Grace Bunke, my 14-year-old best friend, little sister and soul sister, died.
I knew this day was coming but there is nothing you can do to prepare yourself for the death of somebody you love. I am so mad. I am so sad. I am heartbroken and devastated. Cancer has done it again.
Grace fought for every breath until she took her last one. Her strength, courage and bravery inspired me every day. Her laughter and her smile brought joy to my days. Her sweet voice and her guiding arm led me along our many adventures.
Grace, you were the light of my life. I loved you more than anything. I miss you so much already and it feels like this pain will never end. But my tears are full of mixed emotions. I am so sad and heartbroken, but I am so happy that you are swimming free in Heaven.
I will never forget you, Grace. I will miss swimming beside you but I know that every time I dive into the pool, you will be there beside me. I wish that you were here but I know that you are no longer in pain. I love you so much, sweet girl, and I can't stop saying that.
Don't worry, Grace. I will watch over Caroline. I will take Sky for walks. I will yell at your dad for his terrible driving and hug your mom when she needs it. Oh, Grace. It hurts so much.
I hope Heaven has a really big swimming pool and lots of cake and cereal. I hope your angel wings look like a mermaid's tail. I hope you know how much I love you, Grace.
You deserved so much more than this, Grace. I do not have the strength to put into words how much I love you. Keep on smiling, baby. Keep on swimming. Keep on touching the lives of so many people.
I love you. I love you. I love you, Grace.
---
Every year, cancer kills more children in the U.S. than any other disease. Read Grace's childhood cancer story in her own words and see how you can get involved to help kids like her.
HELP FUND A GRANT IN GRACE'S NAME
Donations made before June 15 can be doubled – up to $50,000!