Rally Foundation Announces Young Investigator Recipients of its Largest-Ever Grant Awards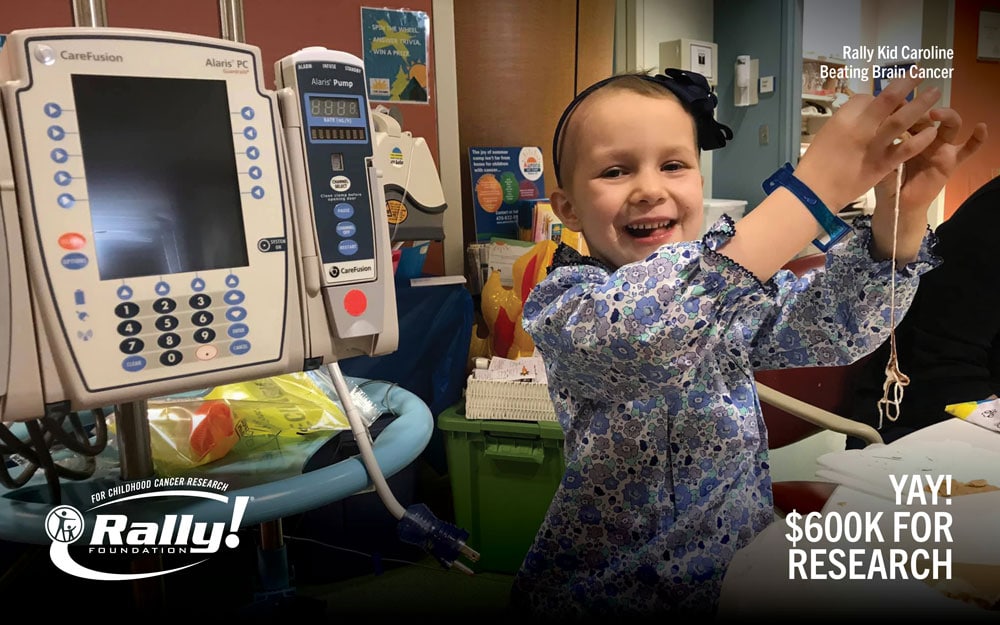 We are living in unprecedented times. As the world grapples with a number of issues, including the COVID-19 pandemic, nothing seems normal or constant—but that really isn't true. Childhood cancer remains a constant. At Rally, every day we are hearing about new diagnoses, relapses and even kids dying from cancer.
You know what else remains constant? The commitment of the Rally Foundation Board of Directors, Advisors, supporters, and staff to fund the best cutting-edge childhood cancer research—even in these unprecedented times.
Last year, Rally made a commitment to fund two $300K Career Development Grants to Young Investigators, in an effort to propel and advance their research to a point where they would receive federal funding. A Young Investigator is sometimes called junior faculty. These amazing individuals are between one and seven years post their pediatric oncologist fellowship or have received their PhD and are now a staff scientist.
Last September, Rally Foundation invited 23 institutions to internally vet the research being done by their Young Investigators. Each institution could nominate only one individual to submit for consideration for the Rally Foundation Young Investigator Career Development Award. We received a total of 15 nominations.
Each of the nominees completed an extensive application that underwent a rigorous dual peer-review. The scores were impressive.
I am happy to share with you today that the two winners are Dr. Benjamin Huang from University of California San Francisco and Dr. Jezabel Rodriguez-Blanco from Medical University of South Carolina.
Dr. Huang will receive a $300K grant to research Acute Myeloid Leukemia (AML). He's hoping to develop a novel test that harnesses "best in class" technologies to enable detection of one leukemia cell for every one million normal cells—a sensitivity that eclipses the current standard of care by more than one hundred-fold. Additionally, the test will be universally applicable to every patient diagnosed with AML and reveal not simply whether leukemia cells are present, but the exact genetic code comprising the remaining leukemia cells.
Dr. Rodriguez-Blanco will receive a $300K grant to research medulloblastoma, a pediatric brain tumor. With the decoding of the genome, we are now able to find subtypes of medulloblastoma. This gets a bit technical but is exciting because we can now go after specific subtypes. Dr. Rodriguez-Blanco is hoping to determine the effect that blocking the developmental pathway Sonic Hedgehog for patients with mutations in the tumor suppressor P53 has in medulloblastoma viability, so that new drug inhibition might become a future viable therapeutic strategy for kids diagnosed with this particular subtype.
I am so proud of the entire Rally family and community for moving forward to fund these grants in these unprecedented times.
Today, we celebrate and congratulate Dr. Haung and Dr. Rodriguez-Blanco on being the inaugural winners of the Rally Young Investigator Career Development Awards. We are excited to keep you updated on their progress and breakthroughs going forward. Without your generous support, these awards would not have been possible.
---
I have shared in the past that the one thing that keeps me awake at night is leaving research that got great scores on the table. There are two additional Rally Young Investigator projects that should be funded. These two applications were impressive and could lead to the cure. One was for neuroblastoma and the other was for solid tumors that include Ewing's sarcoma, non-rhabdomyosarcoma soft tissue sarcoma, osteosarcoma and neuroblastoma.
Let us know if you would like to support one of these additional research projects with a donation. I'd hate for the cure to be left on the table.
---

Dean Crowe
Founder & CEO