What Is CAR-T?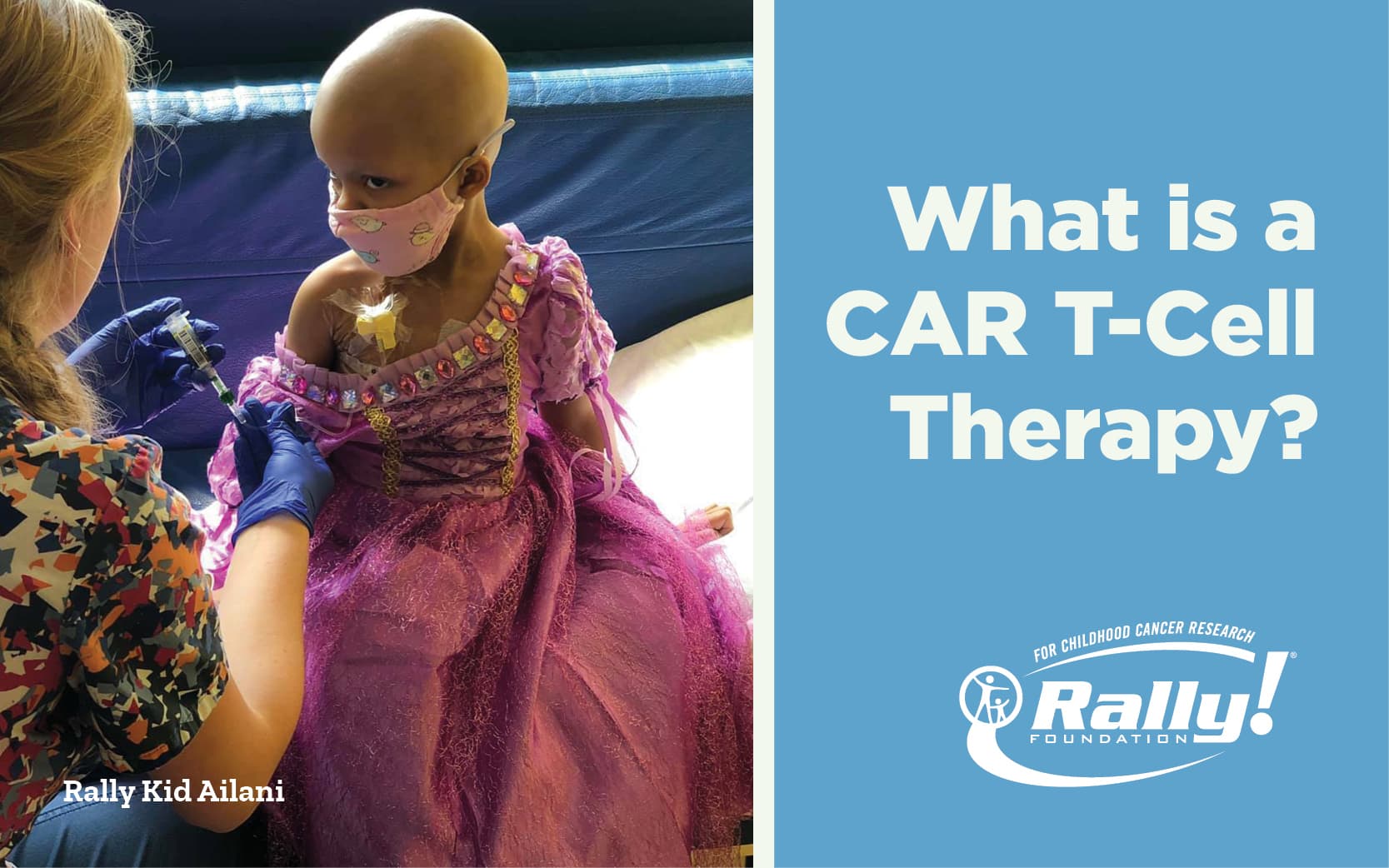 You may have heard of CAR T-cell therapy, also called CAR T, but what is it? It is an immunotherapy treatment that uses your child's own immune cells, specifically the T-cells, to fight specific blood cancers.
CAR-T can be a frontline treatment or an option if one or more treatments did not work, meaning the cancer is resistant to treatment, or if the cancer returned.
Medical professionals do a blood draw to collect your child's T-cells, a type of white blood cell. Then the T-cells are sent to a specialized lab where they are changed (genetically modified) into individualized CAR T cells with the goal of making them destroyers of the cancer.
CAR stands for chimeric antigen receptor and that is what is attached to your child's T cells and programmed to attack the cancer cells.
It takes two to four weeks to make CAR T cells. The CAR T cells are then infused through an IV into your child to help his or her immune system find and destroy cancer cells. CAR T is only available at certain medical facilities where staff have been trained and certified.
Currently, CAR T immunotherapy is one of the most promising areas of cancer treatment.
The FDA has approved these cancers for CAR-T:
B-cell precursor acute lymphoblastic leukemia (ALL), in people up to 25 years of age
Diffuse large B-cell lymphoma (DLBCL)
Follicular lymphoma
High-grade B-cell lymphoma
Large B-cell lymphoma transformed from follicular lymphoma
Mantle cell lymphoma
Multiple myeloma
Primary mediastinal large B-cell lymphoma
Some side effects from CAR T may include:
High fever and chills
Trouble breathing
Severe nausea, vomiting and/or diarrhea
Feeling dizzy or lightheaded
Headaches
Fast heartbeat
Feeling very tired
Muscle and/or joint pain
After receiving the CAR T infusion, you and your child may need to stay at or near the CAR T center for at least four weeks.
Because of generous donations, Rally was a funder of CAR T-cell therapy research at Children's Hospital of Philadelphia. We are grateful for those donors and the doctors and scientists in Dr. Steven Grupp's lab who spent years developing CAR-T therapy which was first given in 2017 to Emily Whitehead.