A Heartfelt Note of Thanks to Jurrell Casey of the Tennessee Titans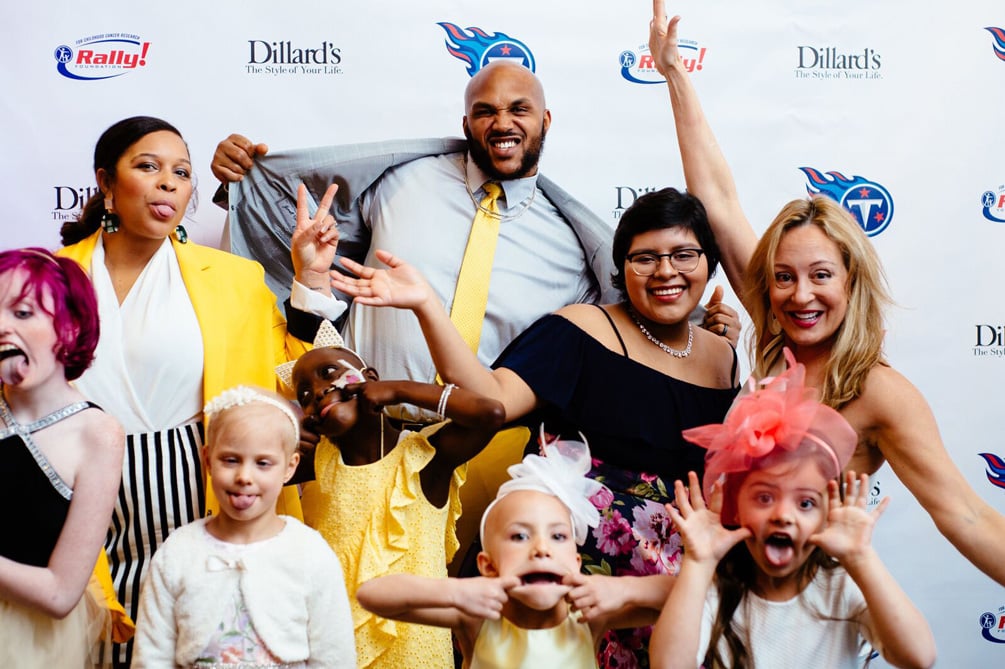 Dear Jurrell,
I first had the pleasure of meeting you at our inaugural Nashville Rally On the Runway event four years ago. We were following Rally Atlanta's template for the fashion show event in order to create something similar and special, yet we faced one significant problem. In Atlanta, the Falcons were the escorts for the Rally Kid models and, at that time, we had no personal connection to our local Tennessee Titans.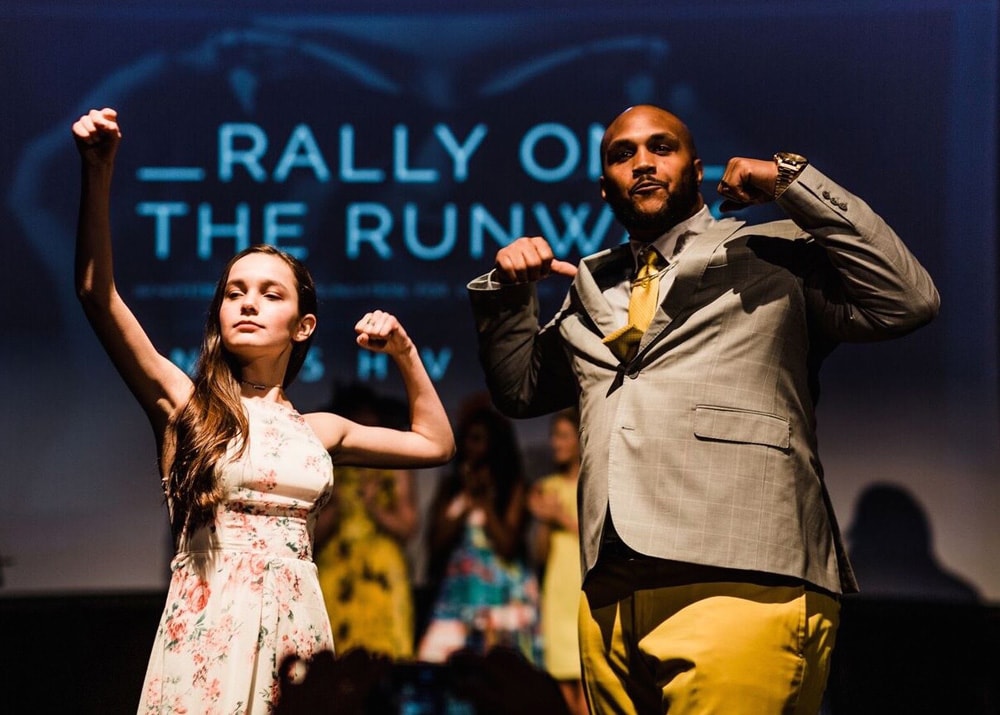 Fortunately, 'luck' was on our side. Wesley Johnson, an NFL player who played high school football with our son, happened to be in Nashville just before spring practice with the New York Jets began. A huge answer to our prayers came when Wesley volunteered to be an escort at our inaugural Rally On the Runway and to recruit a few of his big-hearted NFL friends, too! Thus began our good fortune of getting to know you and your Titans teammates.
As the parent of a child who conquered cancer, my greatest dream is to live in a world without childhood cancer, where no parent has to receive the devastating news that their child has cancer. Whenever I meet someone who can help us conquer childhood cancer, my instinct is to shower them with all of the reasons why they should jump on board our Rally train. However, experience has granted me the wisdom to wait for them to ask: "What can I do to help?"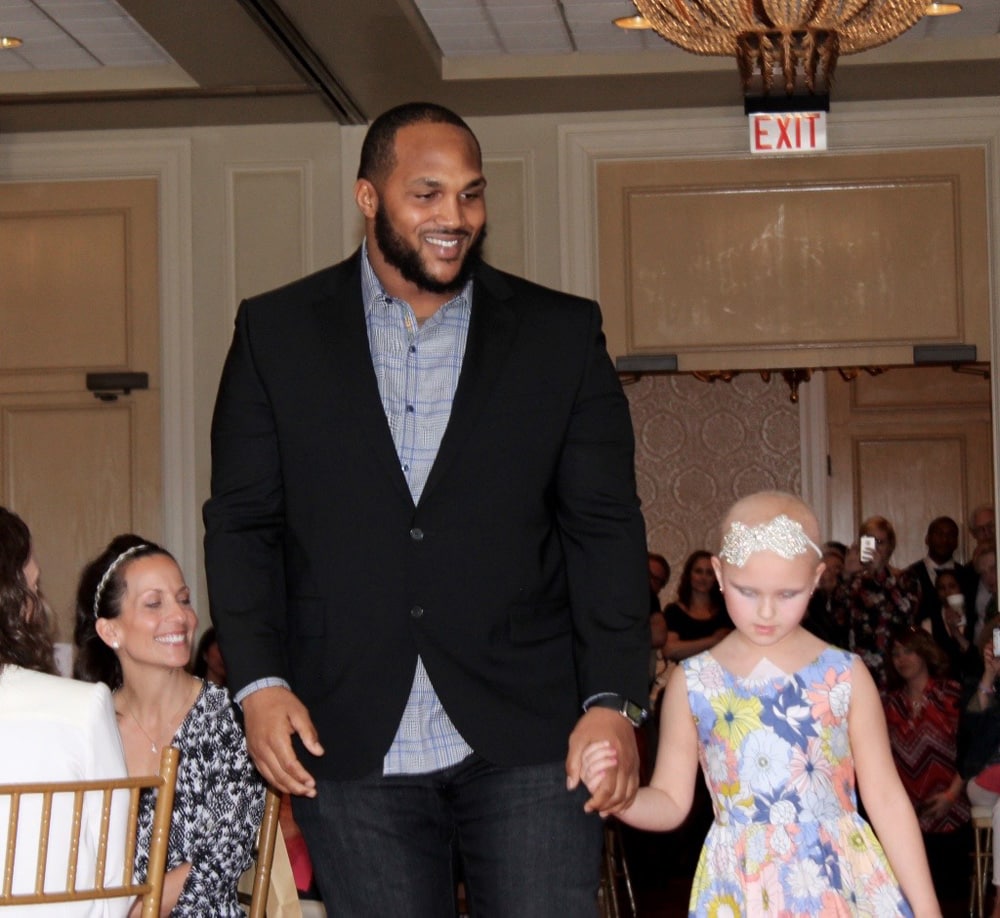 Jurrell, you spoke those precious words to me a year after the inaugural Rally On the Runway. While we were waiting to promote our second annual Rally On the Runway on WSMV's Today in Nashville morning show, you quietly mentioned that you were on board to help Rally save kids with cancer any time your schedule would allow.
Naturally, I asked you right then if you and your wife, Ryann, would consider being our Rally On the Runway Celebrity Chairs in Nashville. You smiled with that contagious grin and then wisely answered that you needed to consult with Ryann. As it turned out, Ryann was not a newcomer to the traumatic difficulties of pediatric cancer. She spent a summer in college volunteering at a pediatric oncology hospital, and promptly gave you the green light. We were thrilled!
Jurrell, you are a great leader on and off the field. You were captain of the Titans, a game-changing force and a five-time Pro Bowl defensive lineman. Off the field for Rally, your leadership has shined in so many ways—too many to recount. But a few that still warm my heart include when you provided a strong, kind hand and confidence to Rally Kid Sophie. You helped her smile and walk the runway amidst the pain of wearing a cast where her cancer had been removed. To Rally Kid Elliot and his family, you were a buddy who taught Elliot to swing a golf club at Topgolf and took his parents to dinner.
And one of my most precious memories is when Ryann pushed you in your wheelchair just after your surgery for a torn ACL so you could bring cheer to Elliot who was in his final days at the time. That truly speaks volumes to the depth of your character and love for kids battling the cancer beast.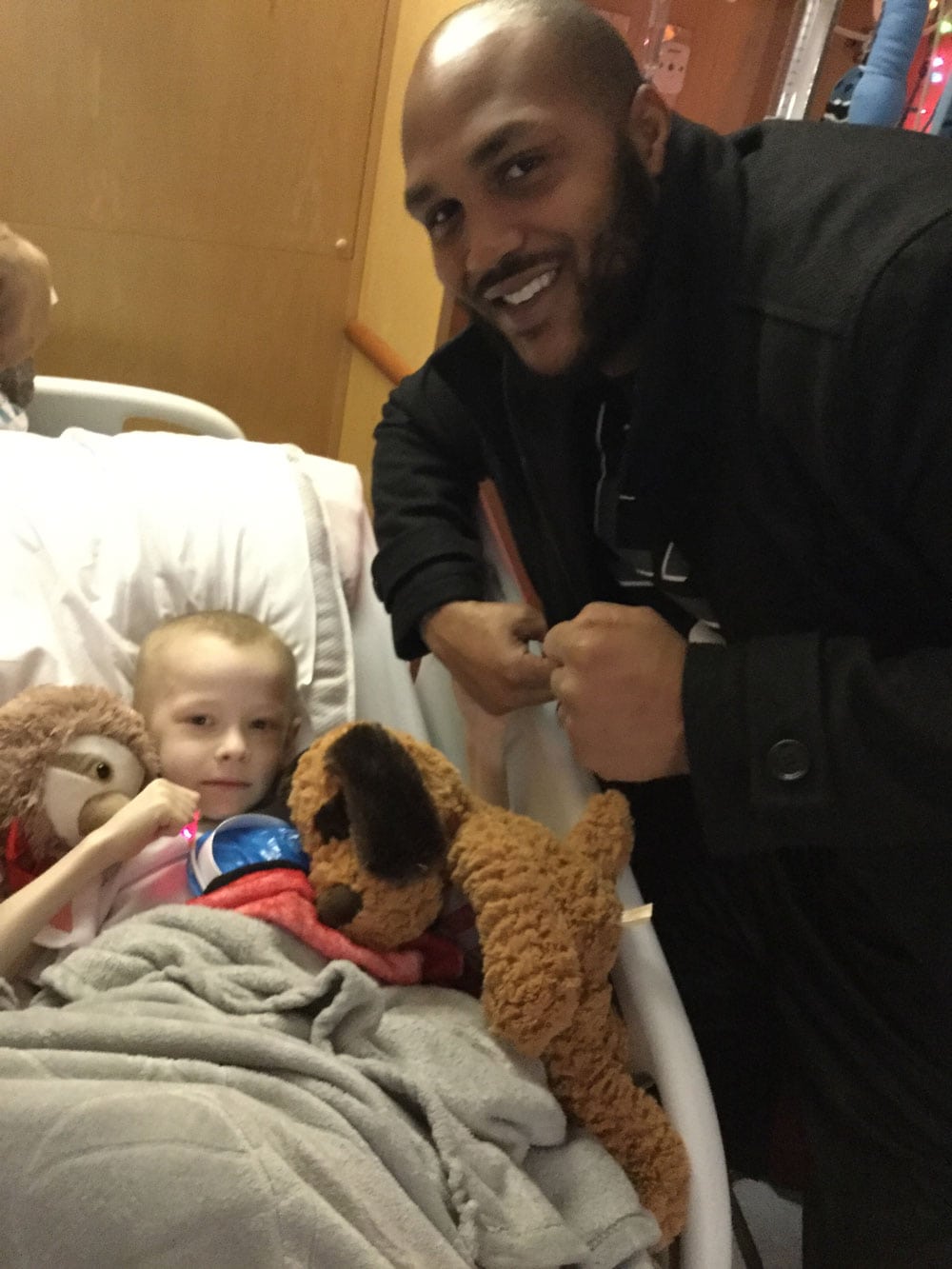 Jurrell, you and Ryann have been key principal players for Rally in our fight against pediatric cancer here in Nashville.  Together you have helped us raise almost a quarter of a million dollars for childhood cancer research through Rally On the Runway and the Jurrell Casey Tackle Challenge. You have brought smiles, and more importantly hope, to families fighting childhood cancer. Thank you.
We wish you all the luck with the Broncos—except for when you play the Titans, of course. We already miss you deeply and are thankful that you have, as all great leaders do, set us on the path to success here in Nashville by passing the reigns as Rally On the Runway Chair to Clarke and Kevin Byard.
We are grateful for your leadership and even more grateful for your heart. You and Ryann are forever a part of the Rally family.
Thank you and Rally On!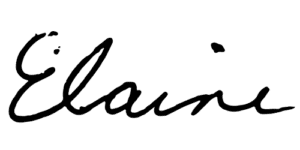 Elaine Kay
Rally Nashville Director