Rally to the Capitol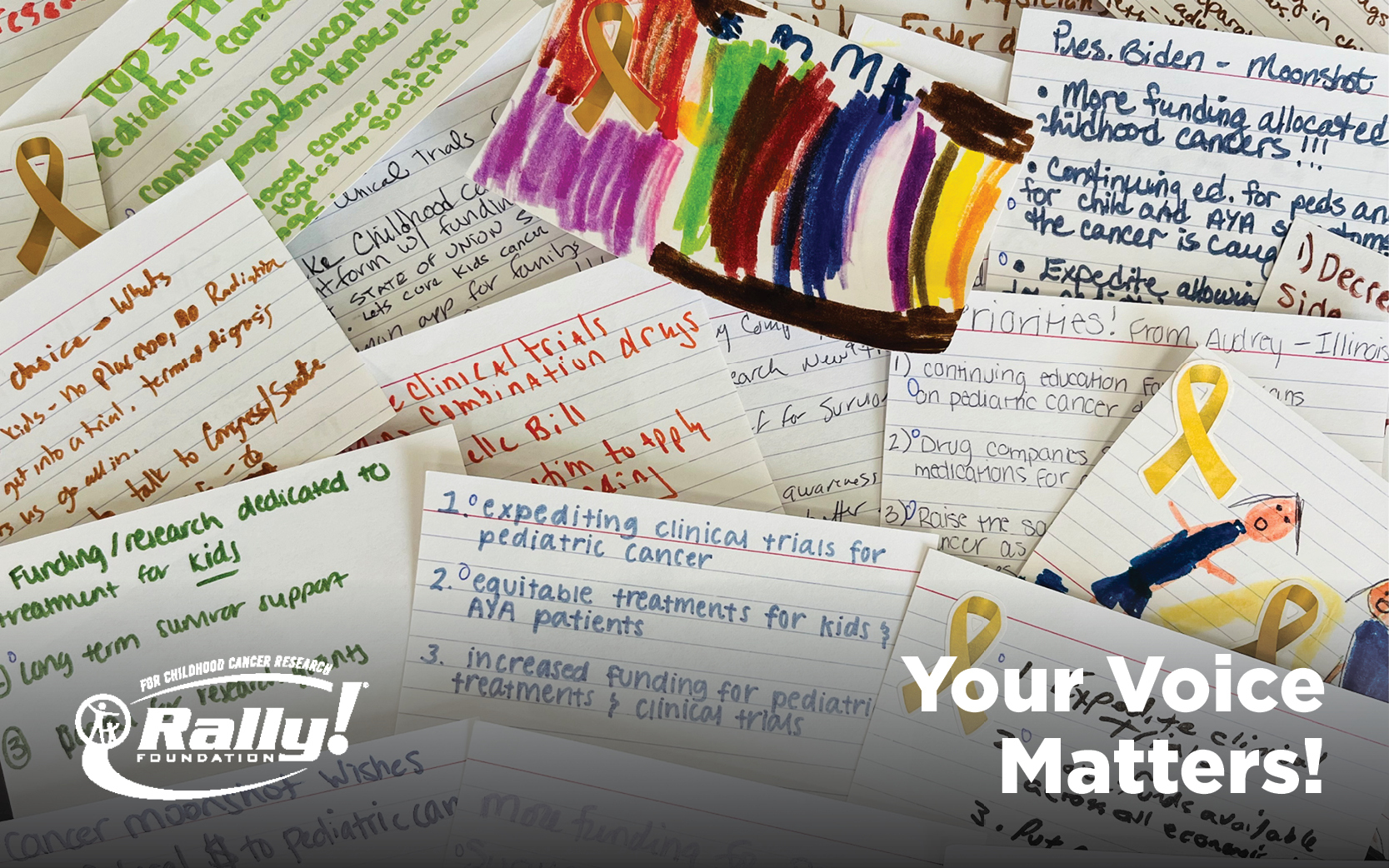 Hi Amazing Advocates,
At CureFest we had to pivot because of the weather and had an indoor Rally to the Capitol. We asked more than 190 advocates to give us the top three childhood cancer priorities that they would share with the Biden Cancer Moonshot. We are happy to share the results with you.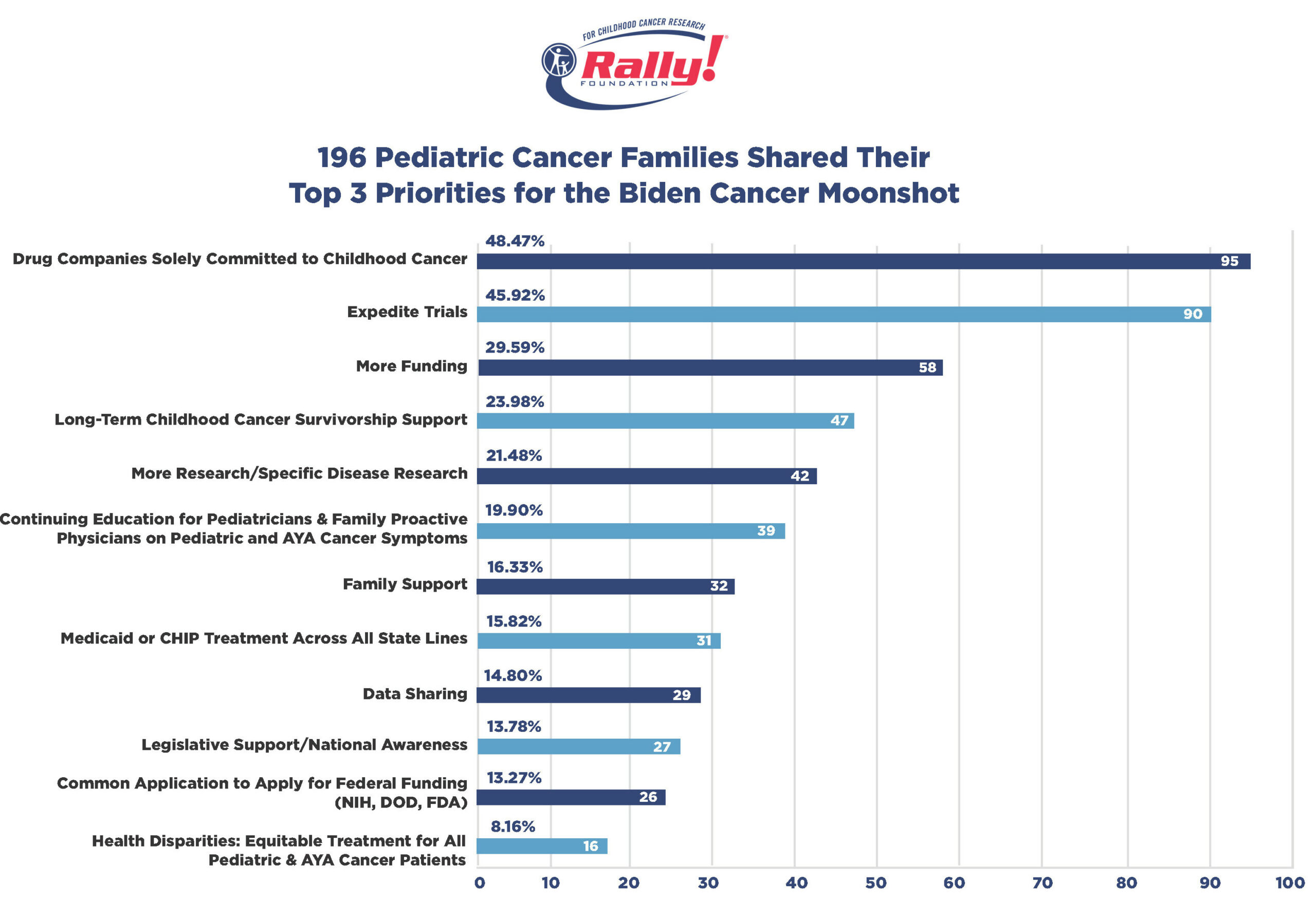 I had the opportunity to share the results with the Biden Cancer Moonshot last week. They were very interested. They have a strong interest in expediting clinical trials, which is great.
Thank you again for sharing your top three priorities for the Biden Moonshot. Your voices matter!
Also thank you for all the videos for Gabriella Miller 2.0. We are happy to report that Gabriella Miller 2.0 has been introduced in the House and Senate.
Now we are waiting for the House and Senate to vote on the bill. After each bill passes the respective House or Senate, a conference committee will be appointed with both House and Senate members. This group will resolve the differences in committee and report the identical measure back to both bodies for a vote. When passed, it is sent to the President to be signed into law.
Stay tuned as we may need you to contact members as Gabriella Miller 2.0 gets closer to the vote.
Together we are #GOLDSTRONG for all kids fighting cancer.
Rally On!
Dean and the Rally Advocacy Team