INSTRuCT Database for Rhabdomyosarcoma Impact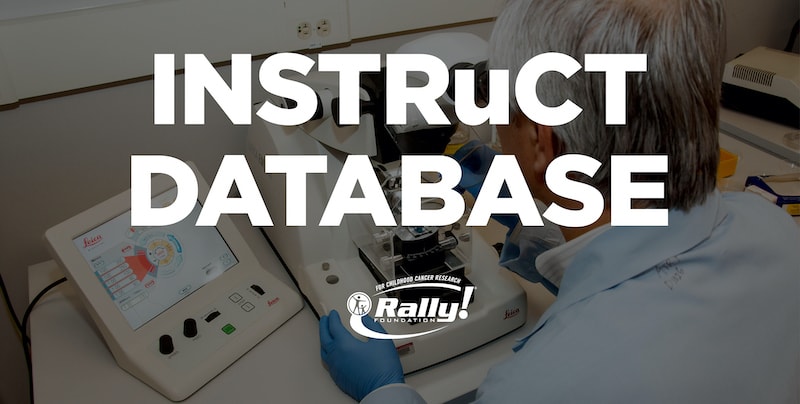 Rally is proud to be the initial funder for the creation of the INSTRuCT Database with a Consortium Grant to Dr. Sam Volchenboum of the Pediatric Cancer Data Commons (PCDC) at the University of Chicago.
Recent advances in genomic medicine look promising in the study of rhabdomyosarcoma (RMS). RMS is a rare soft tissue malignancy primarily diagnosed before adolescence.  
RMS studies are historically challenged, given that only approximately 350 patients are diagnosed with RMS each year in the United States and around 700 patients a year in Western Europe.
It is challenging to conduct clinical trials of anticancer drugs for the treatment of RMS due to the rarity, its various subtypes and differences in gene mutations.
As a solution, the International Soft-Tissue Sarcoma Database Consortium (INSTRuCT) was created through collaboration with the Children's Oncology Group (COG) Soft-Tissue Sarcoma Committee, the European Pediatric Soft-Tissue Sarcoma Study Group (EpSSG) and the Cooperative Weichteilsarkom Studiengruppe (CWS).
The INSTRuCT database will vastly aid with the coordination and management of data collection and its future application across cooperative groups for RMS clinical trials. Essentially, researchers now have one common database to compare RMS clinical trial data from the United States and Europe.
The database provides more robust information to analyze for outcomes across clinical trials. The data sets will also offer opportunities to investigate RMS gene signatures, which helps identify a patient's risk status or assign a specific treatment.
INSTRuCT will help clinicians document and compare their data in a common place and can help them target future research and study areas.
See how INSTRuCT is making a difference.
It is your donations that make these advances possible.