Dean's Reflections – August 2021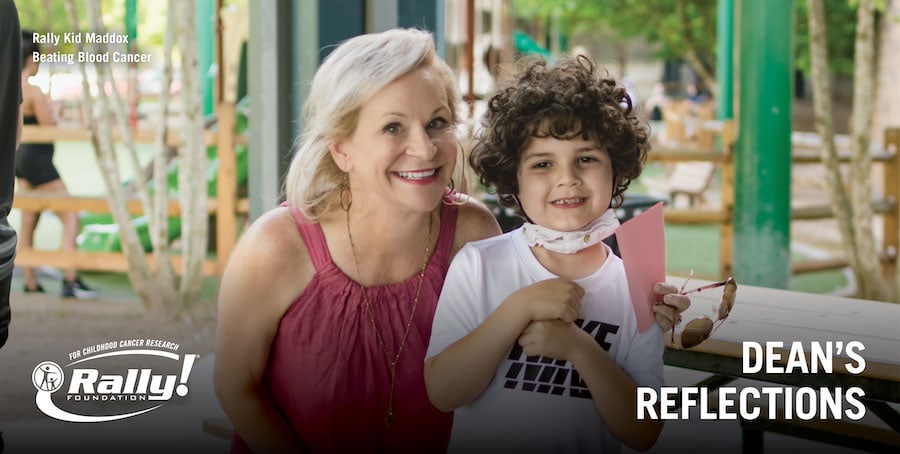 Hi Friends,
Can you believe the kids are already back in school?  Summer flew by! It is great to see some normalcy returning. I mean, who wants to miss another season of college football?
I'll be honest: this summer was a rough patch with our Rally Kids. Too many relapses and too many kids earning their angel wings.
But, there was great news too! Rally Kids finishing treatment and ringing the bell, some moving onto survivorship clinic and plenty of Rally Kids graduating from high school and headed to college. Even wedding bells rang—so sweet.
The end of summer means Childhood Cancer Awareness Month is almost here! Fasten your seat belts. Below is a link to a blog that is All Things September.
#GOLDSTRONG™ is quickly becoming the universal battle cry of the childhood cancer community. Please feel free to use #GOLDSTRONG in September and all year long.
DRUM ROLL, PLEASE! As you know, Rally is the lead advocate for the Department of Defense (DoD) Medical Research Program. Because of YOU and your voice, we secured $52 million (yep, you read that right: $52 MILLION) this year in NEW federal research funding for pediatric, adolescent and young adult cancers, neuroblastoma, sarcoma, pediatric brain tumors, germ cell cancers, leukemia, Hodgkin's lymphoma, thyroid cancer and colorectal cancers.
The researchers have applied for this funding. It's critical now that we secure the funds, that we show we have fundable research for the cancers listed above.
Below are a few blogs I thought you might enjoy and find informative as well as one podcast by Rally-funded researcher Dr. Katharine Brock who specializes in palliative/supportive care. Personally, I think palliative care is one of the most misunderstood resources for families battling cancer. Spoiler Alert: It is NOT one step before hospice! I sincerely wish any family going through childhood cancer would engage with palliative/supportive care, who works beside you and your child during your journey to make sure desires and goals are met.
Speaking of working alongside, thanks for all your support of Rally and our mission. We couldn't Rally On without YOU!
Together we are #GOLDSTRONG for all kids fighting cancer.
Rally On!

Dean Crowe, Founder & CEO
Read a few of our Rally blogs and listen to the podcast below!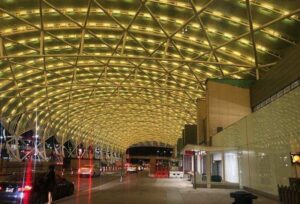 All Things September
Read now about all the events happening during September in honor of childhood cancer awareness month!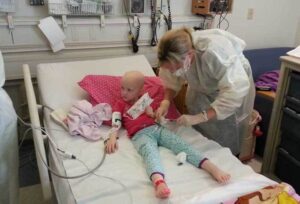 Childhood Cancer Facts
Click here to read about childhood cancer facts. This is a good blog to share with friends during the month of September!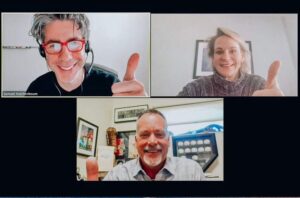 The Spark Has Ignited A Fire Blog
Read now how Rally's seed funding paved the way for Dr. Volchenboum and the PCDC.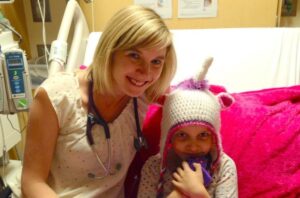 Help and Hope Happen Here
Listen now to Dr. Katharine Brock talk about her role as the Director of the Supportive Care Clinic at the Aflac Cancer and Blood Disorders Center in Atlanta