B.B. Summits Mt. Kilimanjaro and Raising $130,000!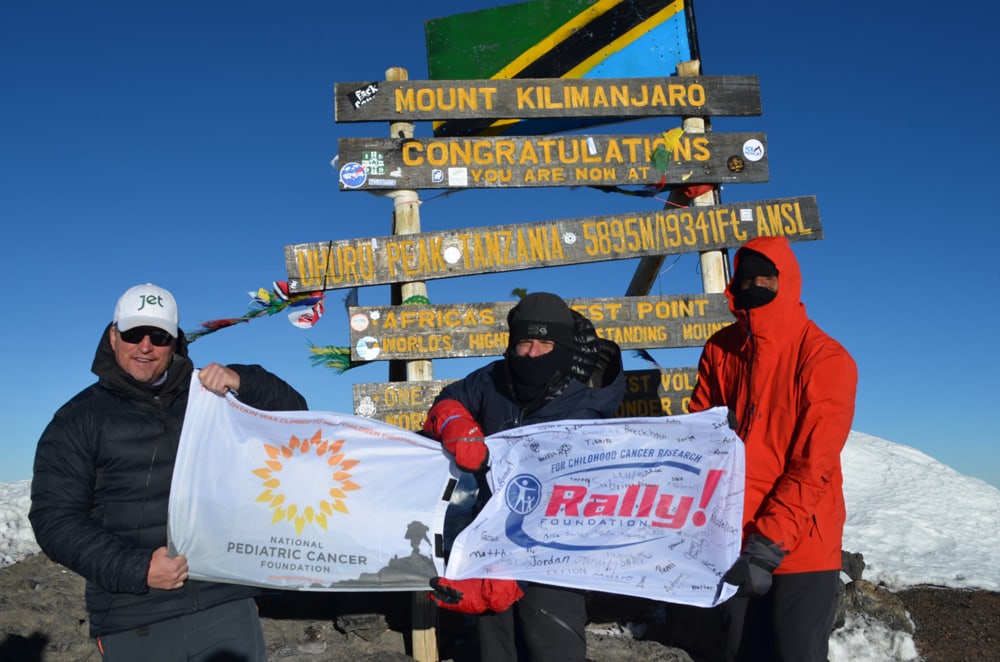 Congratulations are in order for Rally Advisory Board Member B.B. Abbott, who recently summited Mt. Kilimanjaro in order to raise awareness and funds for childhood cancer. To date, B.B. has raised just over $130,000 through his efforts!
After a week-long climb, B.B. was greeted with 30 MPH winds and freezing temperatures of -20 degrees. The cold, however, couldn't stop B.B. from smiling as he placed two flags at the summit, one for each organization that he fundraised for: Rally Foundation for Childhood Cancer Research and National Pediatric Cancer Foundation.
B.B. began his journey because of the pain and suffering that kids and their families feel when they are diagnosed with cancer. "I sometimes find myself wondering what it must feel like to be a kid who gets the devastating news that he or she has cancer," B.B. shared in this blog post. "Throughout the 10 years that I have supported pediatric cancer awareness, I have heard so many stories of disbelief, grief, and anger that I have come to feel more sadness with each one."
"The resilience of children leaves me in awe and their courage, many times, leaves tears in my eyes," he continued. "It is these qualities that have set me on a course that will change my life, and hopefully the lives of kids fighting childhood cancer."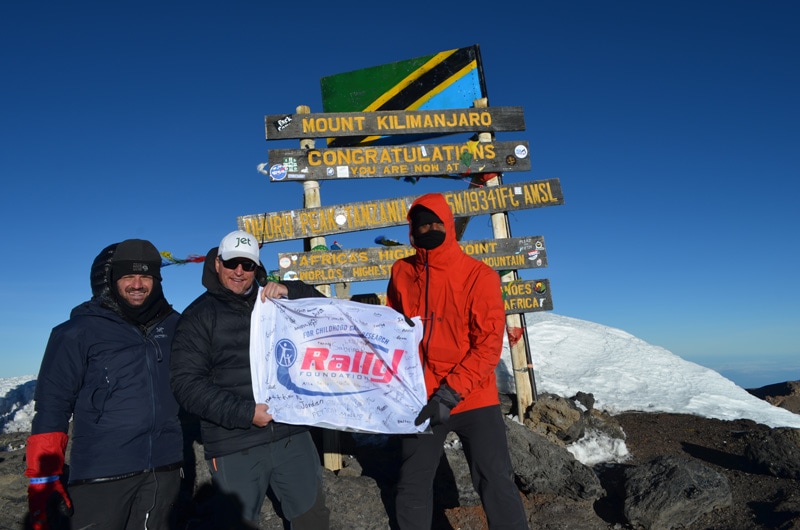 In total, B.B. raised an incredible $130,000 to combat childhood cancer, surpassing his original goal of $100,000. Even though he made it to the top, he is still collecting donations in hopes of reaching his new goal of $150,000. Want to contribute to B.B.'s cause by funding research for better childhood cancer treatments? Click the button below to donate!