What is a Blood Transfusion?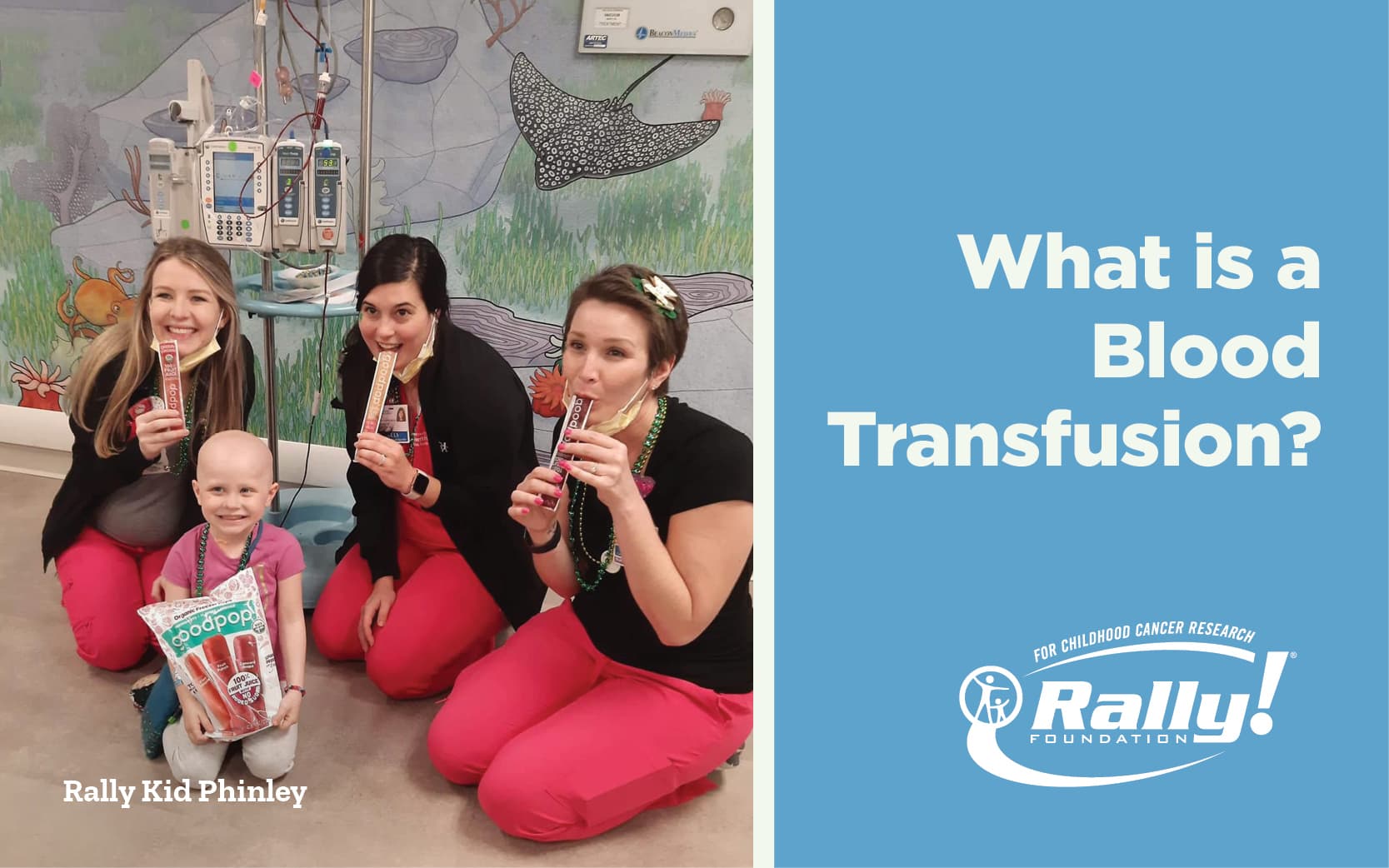 A blood transfusion is a routine medical procedure to transfer blood (or a specific component of blood) from one person to another.
Blood has several components, including:
Red cells that carry oxygen and help remove waste products;
White cellsthat help your body fight infections;
Plasmais the liquid part of blood; and
Plateletshelp blood clot properly.
Blood transfusions can save lives. They are a treatment for certain diseases, including blood cancers. Receiving a platelet transfusion is essential and very common for children with cancer. Blood component therapy in children with cancer continues to be a major factor in all treatment programs.
People also get blood transfusions because they have lost a lot of blood from an injury, trauma or medical operation.
All blood is collected from healthy people, tested and kept by a blood bank until it is needed. People have different blood types, which means that not all people are able to donate to all other people.
Blood transfusions can be given as an outpatient or inpatient procedure.