What are Oncolytic Viruses?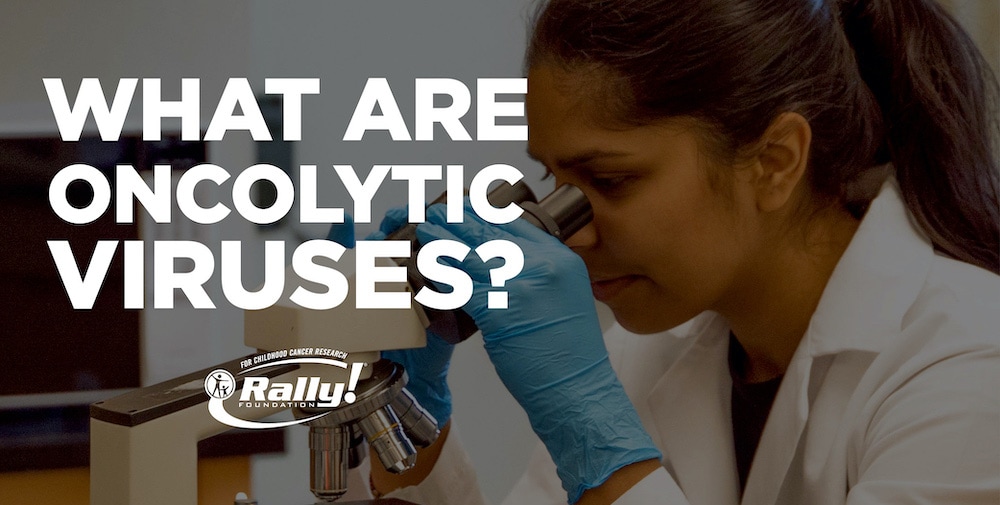 A key part of Rally's mission is to find better treatments with fewer long-term side effects, and for almost a decade. Rally has invested for almost a decade in oncolytic virus treatments. A promising, cutting-edge, targeted immunotherapy.
Oncolytic viruses are genetically modified viruses or naturally occurring viruses that are reprogrammed to selectively replicate in cancer cells killing the cancer without damaging normal cells. Pretty cool.
Josh Bernstock, M.D., Ph.D., shares, "Oncolytic virotherapy is a rapidly progressing field in oncology that uses oncolytic viruses to selectively infect cancer cells and cause an antitumor response through direct destruction of the tumor and stimulation of the immune system."
"This direct targeting of tumor cells is efficacious and non-toxic. In the article below we highlight critical components of the immune microenvironment of brain tumors. In so doing we explore how to manipulate them in an effort to make oncolytic virotherapy even more effective," Dr. Bernstock said.
Rally believes in funding the 'outside the box' ideas, and Dr. Bernstock applauds Rally for that, "Rally's support remains unparalleled and allows us to not only conduct experiments and run clinical trials but to think about the next generation of targets and approaches that we will bring to patients and families in need."
Below is a link to a paper by Rally-funded researcher Gregory Friedman, M.D., and Dr. Bernstock looking further into the link between macrophage/microglia (TAM) involvement as an important factor contributing to oncolytic virotherapy (OV) treatment failure. It is prudent to note that the relationship between TAMs and OV therapy failures is complex. The paper suggests future directions to maximize OV efficacy.