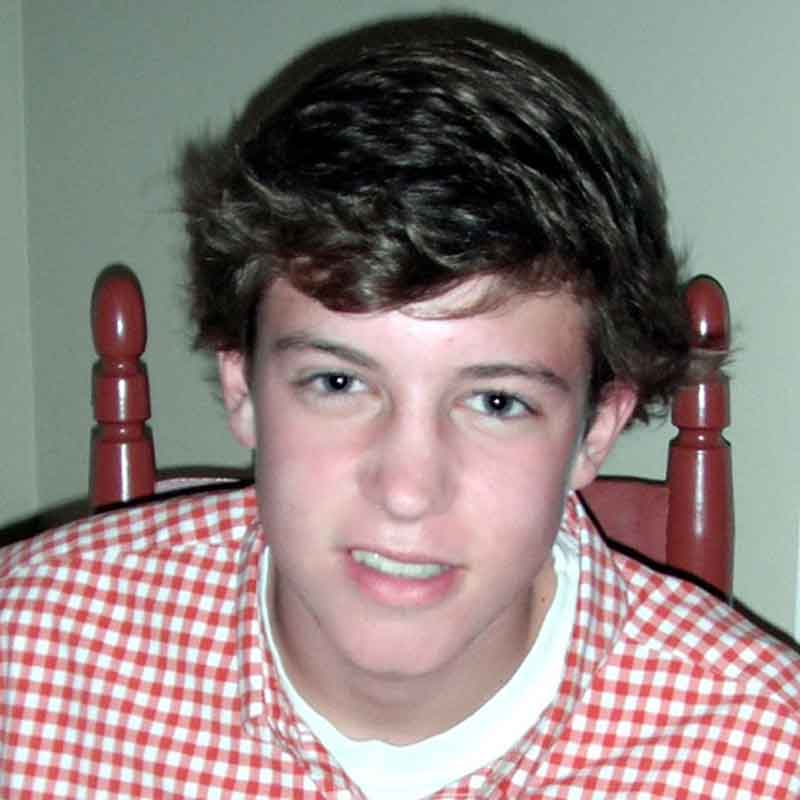 J. Carlton was 13 years old when he was diagnosed with Osteosarcoma in May at the end of his 7th grade year. He spent the following year of 8th grade in-and-out of the hospital receiving chemotherapy, fighting infections, and recovering from surgeries. The major surgery that removed the tumor involved removing the top 1/3 of his tibia leg bone as well as a total knee replacement.
Following a year of physical therapy and much determination, J. Carlton was able to walk again. He is now cancer-free and is currently a junior in high school. He is on the swim team, is a manager of the boy's varsity lacrosse team, and working on getting his Eagle Scout badge. He loves sports and goes hunting every chance he gets!
Every child who has been diagnosed with childhood cancer inspires us to Rally On to find better treatments with fewer long-term side effects and, ultimately, cures. Please join us in the fight against childhood cancer by making a donation or setting up your own Rally fundraiser today.