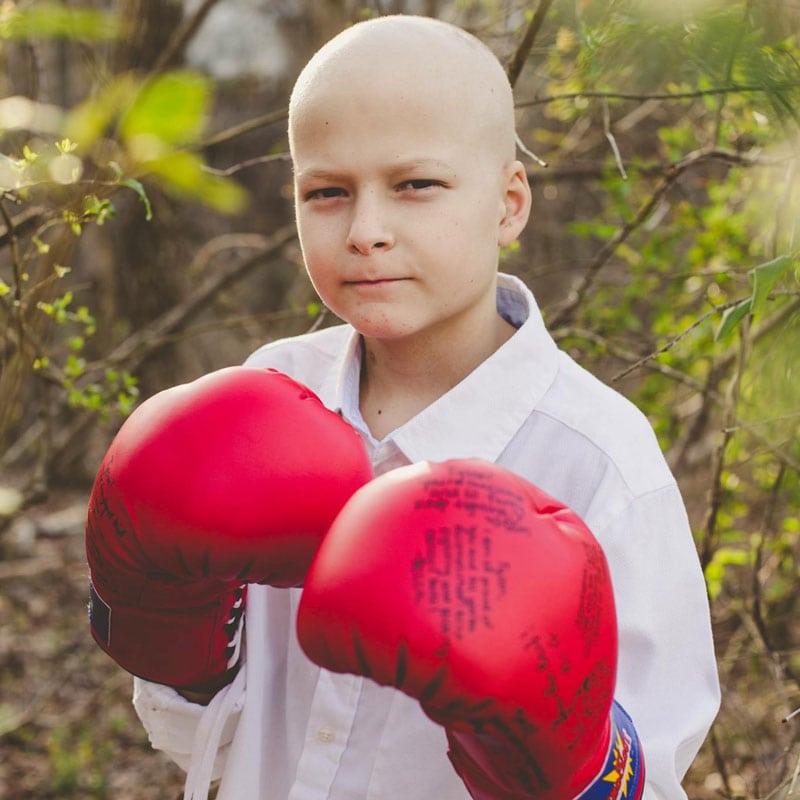 At just 11 years old, Tyson has faced more challenges than most adults. "He has been a miracle since the day he was born," said his parents, Brittany and Chuck, who shared that Tyson was born prematurely at only 33 weeks and weighed just over four pounds. At the age of five, Tyson was diagnosed with type 1 diabetes. "He has come a long way since that diagnosis," they said, "but still endures way more than any 11-year-old should have to." 
This past year, Tyson faced yet another monumental challenge when he was diagnosed with osteosarcoma, a rare form of bone cancer that is most commonly seen in adolescents. It started when he began having pain in his right knee. At first, his parents thought it was nothing more than growing pains. However, as Tyson's pain continued to get worse, they decided it was time to see a doctor. The week before Christmas of 2018, an x-ray revealed that a tumor was wrapped around Tyson's right femur bone. On the day after Christmas, a biopsy confirmed that the tumor was cancerous.
Tyson's treatment consisted of 10 weeks of aggressive chemotherapy, followed by surgery to remove the tumor and part of his femur. Post surgery, Tyson has 20 more weeks of chemotherapy in addition to physical therapy that will help rehabilitate his leg. 
Despite the hardships they have faced, Tyson and his family rely on their faith to stay positive. "His faith is unwavering," his parents said of Tyson. "Because of that faith, he will get through this journey in his life, and one day it will be a distant memory. One day, he will be able to say that his faith outweighed his fear, and that he kicked cancer's butt!"
Every child who has been diagnosed with childhood cancer inspires us to Rally On to find better treatments with fewer long-term side effects and, ultimately, cures. Please join us in the fight against childhood cancer by making a donation or setting up your own Rally fundraiser today.