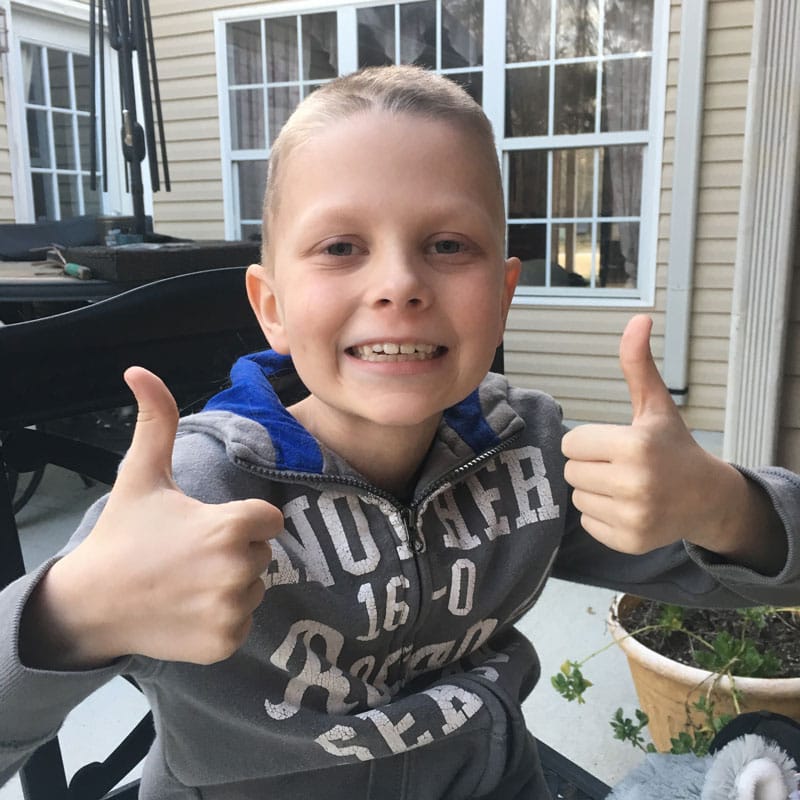 When eight-year-old Nolan started limping in December of 2018, his parents KellyAnn and Scott thought he simply pulled a muscle. After all, their son was an active boy who enjoyed climbing trees, being outside and playing baseball. When it didn't heal, however, his parents took Nolan to an orthopedic surgeon who referred him for an MRI. The scan revealed a tumor in his upper right femur, and a biopsy confirmed the worst: on February 25, 2018, Nolan was diagnosed with osteosarcoma. 
Nolan is currently undergoing chemotherapy for ten weeks. In May of 2019, he will have surgery to remove the tumor and part of his femur. After that, he will need about 19 more weeks of chemo. In the meantime, his family is doing their best to keep things "normal" with family outings and time with friends.
Every child who has been diagnosed with childhood cancer inspires us to Rally On to find better treatments with fewer long-term side effects and, ultimately, cures. Please join us in the fight against childhood cancer by making a donation or setting up your own Rally fundraiser today.