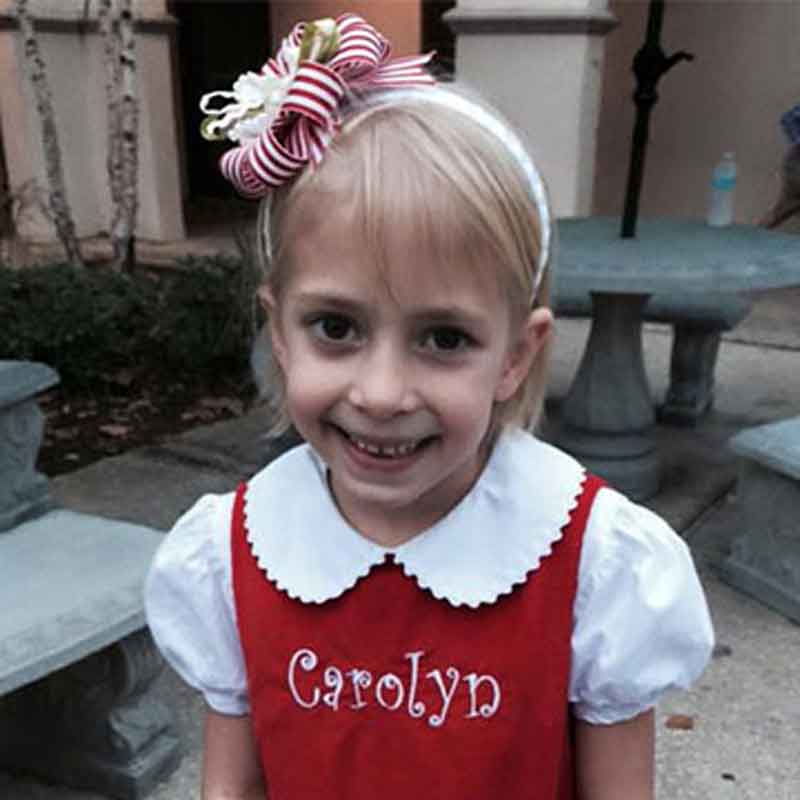 While on vacation with her family in May of 2013. Carolyn began complaining of a stomach ache. The day after she returned home, her parents, took her to her pediatrician who, suspecting appendicitis, sent her for a CT scan. The scan revealed a cancerous tumor around her rib (11 and 12) and pushing against the liver and kidney. The tumor was later diagnosed as Ewings Sarcoma, a rare form of bone cancer that occurs either in or around the bones. 
Carolyn had 17 rounds of chemo, 5 surgeries and over 100 nights in the hospital. Carolyn now has scans every 3 months. 
Carolyn loves ballet, arts and crafts and being with her friends and family.
Every child who has been diagnosed with childhood cancer inspires us to Rally On to find better treatments with fewer long-term side effects and, ultimately, cures. Please join us in the fight against childhood cancer by making a donation or setting up your own Rally fundraiser today.