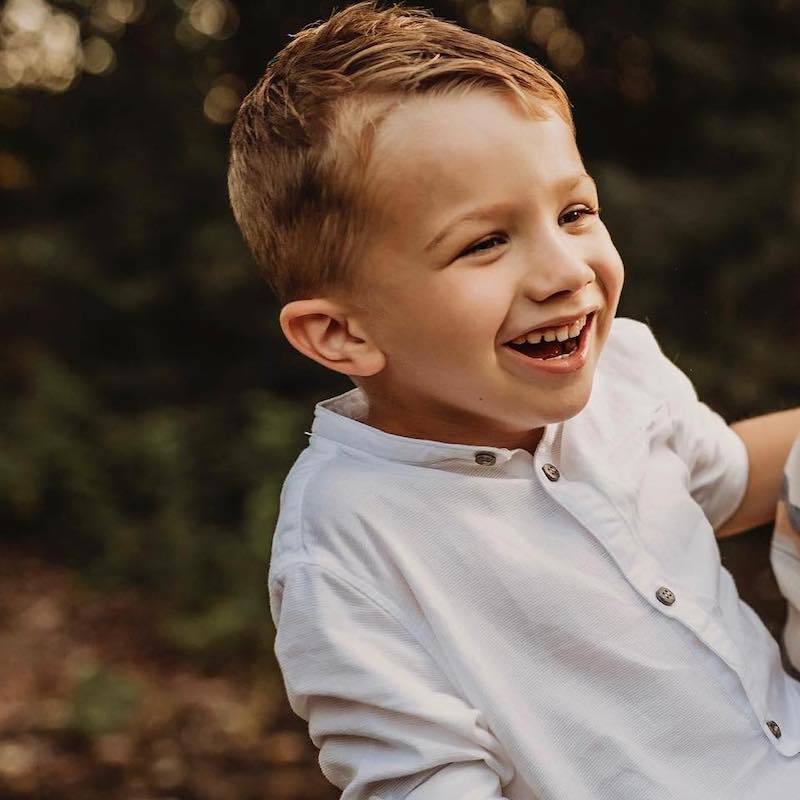 Anyone who has met Gus will tell you that he has a smile and energy that is absolutely infectious. He is a happy, energetic, active 5-year-old boy.
On November 12th, after his day at preschool, Gus was experiencing leg pain so intense he began to cry.
His symptoms seemed to improve after some rest, until the next morning when we rushed him to urgent care. His leg was in so much pain he wasn't even willing to walk down the stairs.
On November 16th, after countless hours of testing and waiting in the hospital, we were handed the hardest news of our lives: Gus' specimen in the lab was malignant.
On Wednesday November 21, we learned that our sweet Gus had a tumor in his leg that was classified as Ewing's Sarcoma, a rare and aggressive bone cancer that attacked the femur and surrounding soft tissue.
After many rounds of intense chemotherapy and multiple invasive surgeries, Gus is now in remission! He has a long road ahead of him with physical therapy and continued scans, but Gus is tough and does it all with a smile.