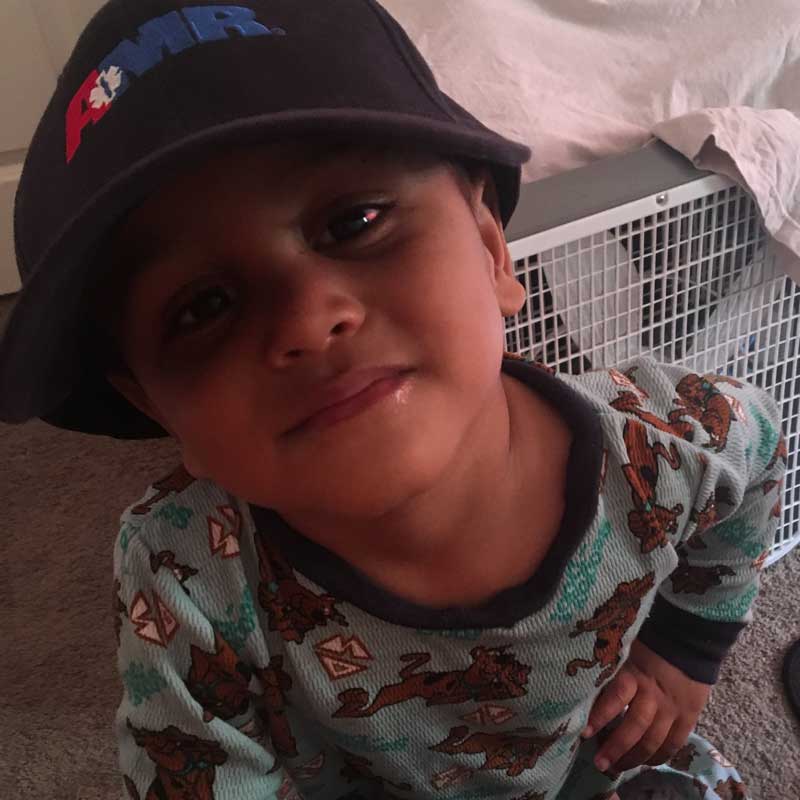 Marcel was diagnosed with acute lymphoblastic leukemia (ALL) at the age of two-and-a-half. It started with fevers and continued with Marcel waking up screaming during the night. His parents, Ana and Marcel Sr., started noticing that his balance was off and he was frequently falling down for no apparent reason. They also noticed that some days, Marcel seemed normal, yet other days he had no energy.  
Marcel's family took him to the doctor, but both a hemoglobin test and chest x-ray came back normal, so they were sent home with no answers. A short while later, Marcel was spending the day with his aunt, who happened to be a licensed vocational nurse at the UCLA oncology clinic. She noticed that he was pale and lethargic, and immediately took him to the hospital where another hemoglobin test lead to life-changing news: Marcel had cancer.
The next day, the family headed to UCLA Ronald Reagan and began treatment which, so far, has lasted almost two years. It's been a tough journey, as Marcel has been in and out of the hospital for fevers. His immune system is compromised and he can't be around other kids or attend outdoor functions. For the family, it's also been a challenge. Ana quit her job to care for her son, and they live solely off of Marcel Sr.'s salary—a challenge in an expensive state like California. Luckily, though, Marcel is reacting well to treatment and continues to fight. He's now full of energy and loves Mickey Mouse, Lightning McQueen, Toy Story, fire trucks, and more.
"We can't wait to give the okay to visit Disneyland or just be able to a normal kid with no limitations," Ana shared. "He is a very caring kind boy. Treatment hasn't been easy on him but he continues to fight."
Every child who has been diagnosed with childhood cancer inspires us to Rally On to find better treatments with fewer long-term side effects and, ultimately, cures. Please join us in the fight against childhood cancer by making a donation or setting up your own Rally fundraiser today.