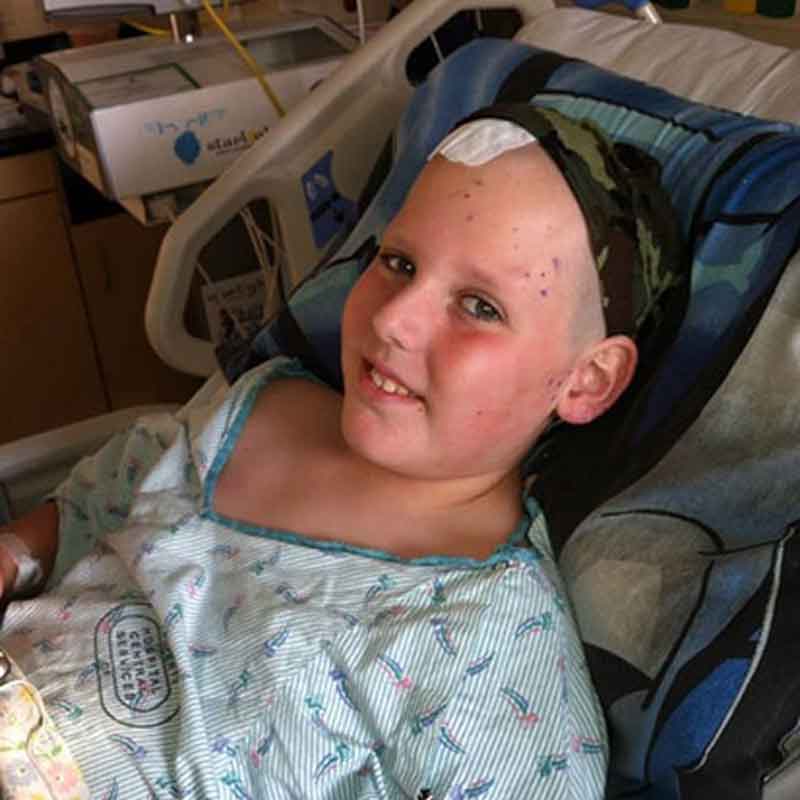 Henrik began having headaches and trouble with his eyesight early in 2014. He was admitted to Children's Hospital on May 2 with a diagnosis of a pineal region (brain) tumor. He braved two major brain surgeries that month (for hydrocephalus and to remove the tumor) but the tumor cannot all be removed, and parts of it are not able to be biopsied. He has lost the vision in his right eye as a result, but he doesn't let that stop him! A routine MRI has recently shown tumor growth and he is facing a third surgery to try to remove more.
Henrik loves God, his pets, science and reading. He also loves gaming (Xbox, etc).
Every child who has been diagnosed with childhood cancer inspires us to Rally On to find better treatments with fewer long-term side effects and, ultimately, cures. Please join us in the fight against childhood cancer by making a donation or setting up your own Rally fundraiser today.