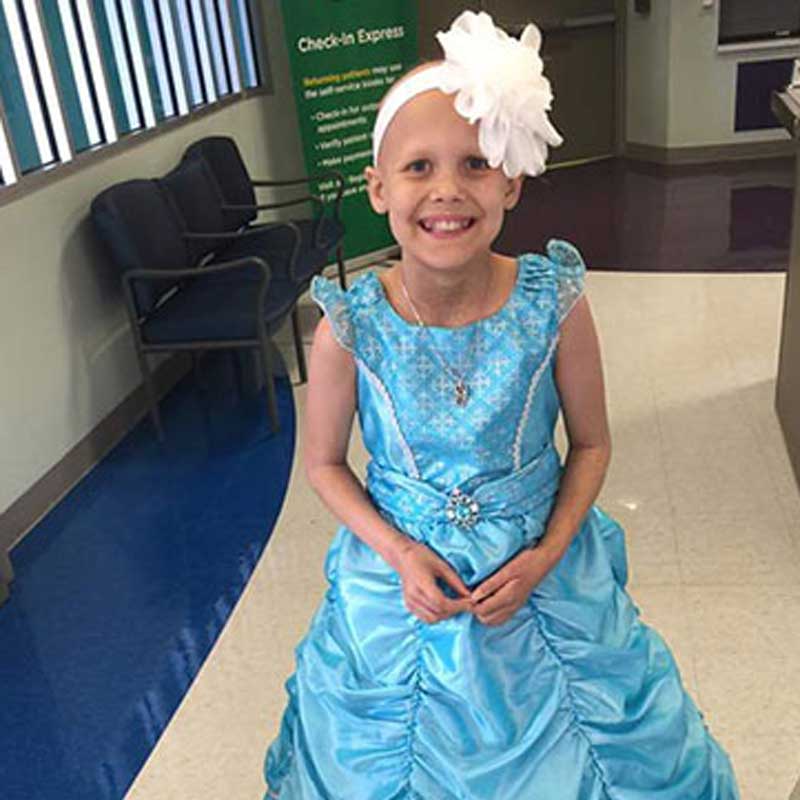 Gracie is 9 years old and was diagnosed on February 1st, 2016 with stage 4 heptablastoma liver cancer. She has undergone a liver biopsy, lung surgery, and completed 3 cycles of intense Chemotherapy. After her 3rd cycle of Chemo, she received a liver transplant. Since the transplant, she has had to undergo 3 more rounds of chemotherapy. She is now CANCER FREE!
Gracie loves school, hanging out with her friends, going to church, cheerleading, dancing, and singing
Every child who has been diagnosed with childhood cancer inspires us to Rally On to find better treatments with fewer long-term side effects and, ultimately, cures. Please join us in the fight against childhood cancer by making a donation or setting up your own Rally fundraiser today.