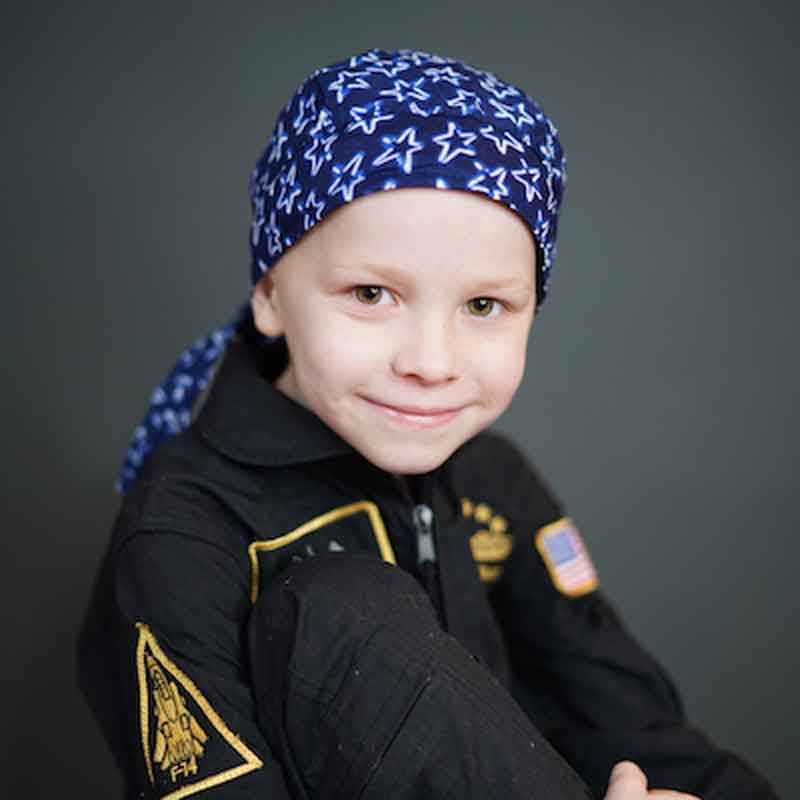 To know Elliot Henson was to know happiness. He exuded happiness. Whether it be through his dancing, laughter, wisdom, or hugs, Elliot was a bright light who when in his presence you could feel his joy. His positive spirit and unique thoughtfulness displayed maturity well beyond his eight years. Born on 10.10.10, he was born on a date that signifies beginnings and endings with promise in between. Sadly, the time between Elliot's beginning and end was much too short, losing him on December 27, 2018, but his promise is still so great.
Elliot Henson moved to Hendersonville, TN in the fall of 2017 from Mississippi. He was excited to move into his new house, go to a new school, and meet all his new friends. Life was pretty darn good! But in February 2018, after a short bout of what was thought to be pneumonia, a trip to Vanderbilt handed the family the shocking news that Elliot had a large tumor behind his lung. Testing confirmed a parent's worst fears, cancer. More testing identified it as a rare form of childhood cancer known as Ewing Sarcoma. For 10 months Elliot gave it everything he had. He was surrounded by loving family and friends, a dedicated community, and committed medical team. Unfortunately the cancer was too aggressive, and our joy and happiness was taken from us too soon.
Even though cancer took his life, it's his contagious happiness and radiant joy that continue to define Elliot and live on in our hearts. Even while fighting cancer, he never lost his spirit for spreading merriment. There's a children's story called The Jester Has Lost His Jingle. The jester is full of happiness but it has disappeared from all those around them. On his journey to find happiness we learn that when he feels like crying, he does his best to make everyone else laugh, and then he feels better too. That's when he learns that happiness is hidden deep inside everyone, and it needs to find a way to come out. Elliot was, he is, our jester. The child who when even he may have felt like crying, made us laugh so we would be happy. The giver of happiness.
10.10.10, the number full of promise. The number that serves as an opening to a compassionate heart. There is no doubt that Elliot's life was full of promise. And that promise is still to be fulfilled, as the joy and happiness of Elliot's life ripples across ponds, creating a tsunami of compassion and moving others to give so that other children can win their battles. Fulfill the promise of Elliot's life. Be the giver of happiness. Be the giver of life.
Elliot James Henson
October 10, 2010 – December 27, 2018
Every child who has been diagnosed with childhood cancer inspires us to Rally On to find better treatments with fewer long-term side effects and, ultimately, cures. Please join us in the fight against childhood cancer by making a donation or setting up your own Rally fundraiser today.