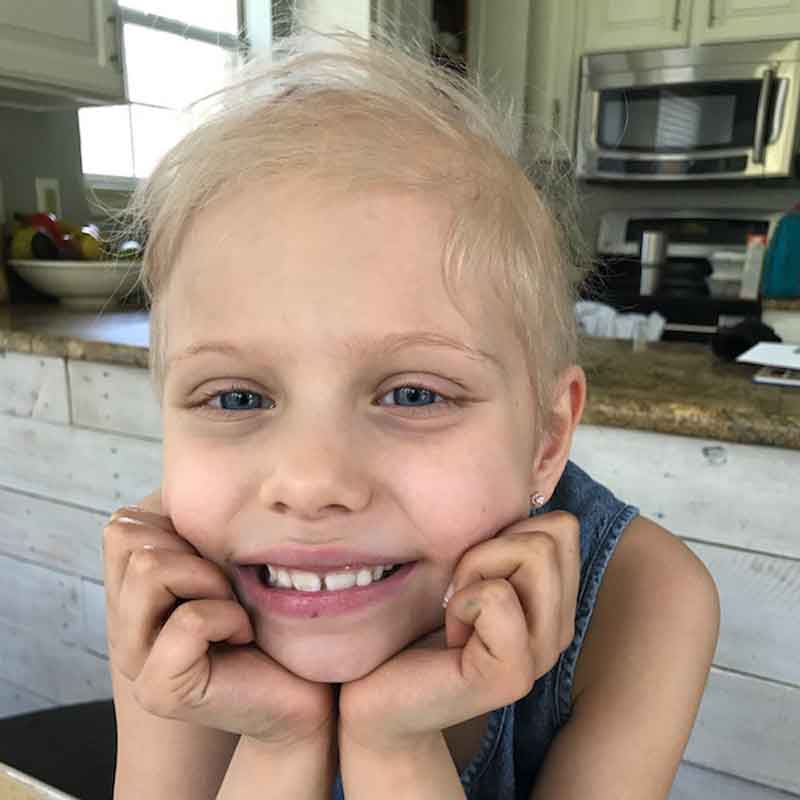 Amelie is a spunky, artistic and gentle kid. She loves gymnastics and doing cartwheels. That's why, when we noticed the swelling in her wrist on January 8th, 2018, we figured it was just a fracture or bruise from all her bouncing around.
Unfortunately, by the next day, we were informed that our sweet five year old (now six), had a malignant bone tumor growing in her body. The next two weeks were a whirlwind of appointments and finally an official diagnosis of Ewing's Sarcoma.
Because Ewing's grows so quickly, we started chemotherapy the same day her port was inserted. As of now, we have been given the great news that the chemo has killed her tumor and now we await surgery. Then we will continue our the year with at least 12 more rounds of chemo.
Every child who has been diagnosed with childhood cancer inspires us to Rally On to find better treatments with fewer long-term side effects and, ultimately, cures. Please join us in the fight against childhood cancer by making a donation or setting up your own Rally fundraiser today.