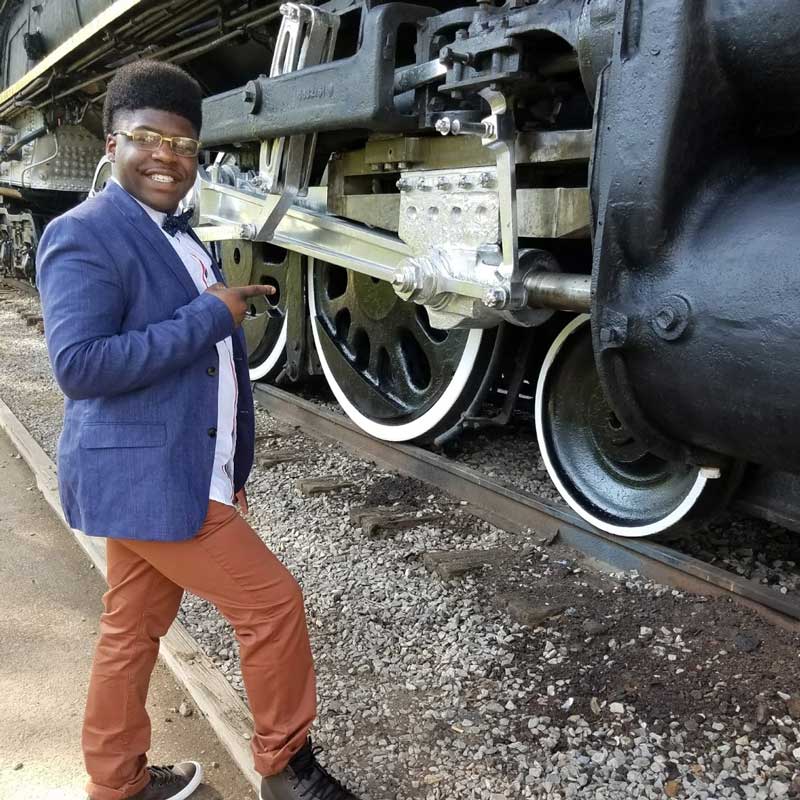 On April 2, 2018, Shamar was diagnosed with Non-Hodgkin lymphoma (NHL), a type of cancer that starts in white blood cells called lymphocytes.
According to his mom, Gloria, Shamar has always been a fun-loving young man and a wonderful child with many gifts. He also happens to be asthmatic and autistic. "He tends to be somewhat introverted at times," Gloria said, "and even though he's always had asthma, he never really let me know when he was having an episode."
One night, Gloria noticed that Shamar had posted a "not feeling well" bitmoji on his Facebook page. When she asked him what was wrong, he told her that he was having trouble breathing. Thinking it was another asthmatic episode, Gloria immediately took him to the hospital. After receiving a chest x-ray, the doctor diagnosed Shamar with a chest infection and sent him home with antibiotics. Later on, a radiologist reviewed Shamar's x-rays and called the family back in for a follow-up appointment. This was how they first learned that Shamar had NHL. 
"The first week was a very trying time for us," Gloria described. "Being a single mother of six, it was very difficult for Shamar's siblings to cope with his diagnosis. They were very scared and began to think the worst." Another challenge they faced? Shamar was initially admitted to the "adult side" of the hospital, which was a different experience compared to that of a pediatric cancer facility. Gloria, looking to get the best treatment for her son, reached out to Shamar's pediatrician, who advised them to seek treatment at the Children's Hospital at TriStar Centennial. "That was the beginning of Shamar's road to recovery in an awesome, friendly, professional and caring atmosphere," Gloria said. "The Child Life Specialists are so awesome!" 
Despite the hardships that a battle with cancer brings, the family rejoiced when Shamar was declared cancer-free on December 10, 2019. "We thanked God that no diseased cells ever reached his bone marrow, spine, or any other part of his body," shared Gloria. "Talk about a complete miracle."
Shamar now has two years of maintenance, or preventative care, to complete before he is completely done with treatment. Now that he's in remission, things are finally getting back to normal. "He is getting to be his creative, outgoing, loving self again!" Gloria said.
Every child who has been diagnosed with childhood cancer inspires us to Rally On to find better treatments with fewer long-term side effects and, ultimately, cures. Please join us in the fight against childhood cancer by making a donation or setting up your own Rally fundraiser today.