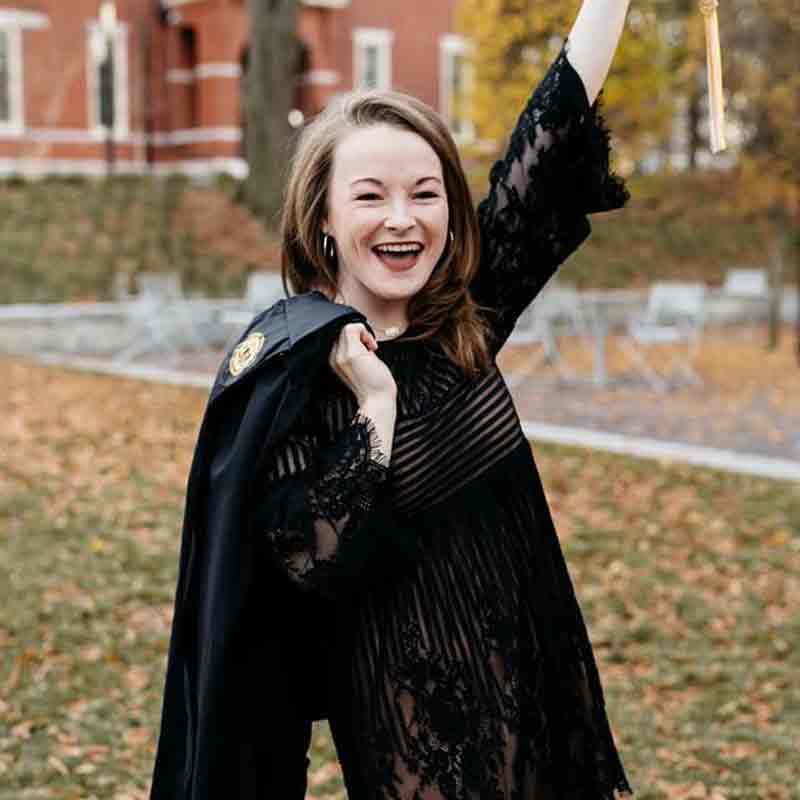 Madeline was diagnosed with Chronic Myelogenous Leukemia, CML, in January 2009, four days before her 14th birthday. Her parents took her for bloodwork after her dance teacher noticed large bruises on her legs. She spent 9 days in the hospital receiving chemotherapy and apheresis treatments and now takes one Gleevec pill a day to stay in remission. Madeline has learned many life lessons from having treatment including the importance of faith, research, and a positive attitude.
Madeline is the youngest of four children. She attended Georgia Tech in Atlanta, Ga. Her hobbies include dance and serving through leadership positions in her sorority. She has studied dance since the age of three. She enjoys jazz the most, but also studies ballet, pointe, tap, lyrical, hip hop, and modern.
Every child who has been diagnosed with childhood cancer inspires us to Rally On to find better treatments with fewer long-term side effects and, ultimately, cures. Please join us in the fight against childhood cancer by making a donation or setting up your own Rally fundraiser today.