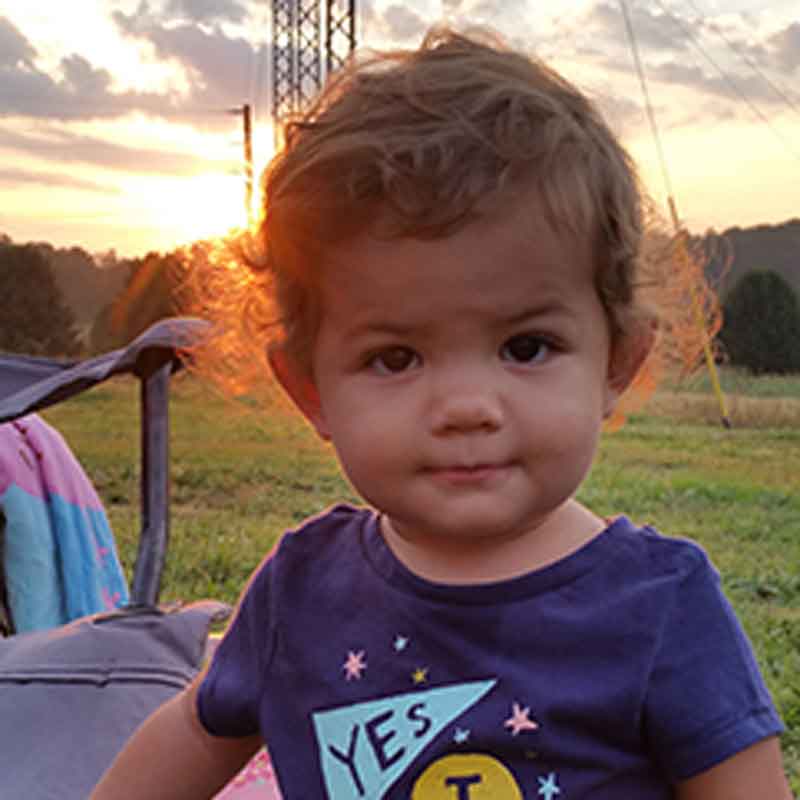 Bernadette "Bernie" is the youngest of 4 children. Her parents and teenage siblings describe her as their shared "wow" moment and ambassador of joy. In addition to her siblings and parents, Bernie shares a home with her two best friends – her dogs, Louie & George. Bernie enjoys singing, dancing, books, trips to the zoo and cheering at her siblings' soccer games and races. She is their number one fan and they are hers. 
Bernie was diagnosed with Acute Myeloid Leukemia on September 24, 2016 and immediately began treatment. She has spent most of the last 5 months inpatient. Her bravery and courage earned her the nickname, Bern of Arc. Her family is looking forward to the end of her hospitalization for her Leukemia treatments. Bernie can't wait to resume cheering on her siblings and playing with her dogs. 
Every child who has been diagnosed with childhood cancer inspires us to Rally On to find better treatments with fewer long-term side effects and, ultimately, cures. Please join us in the fight against childhood cancer by making a donation or setting up your own Rally fundraiser today.