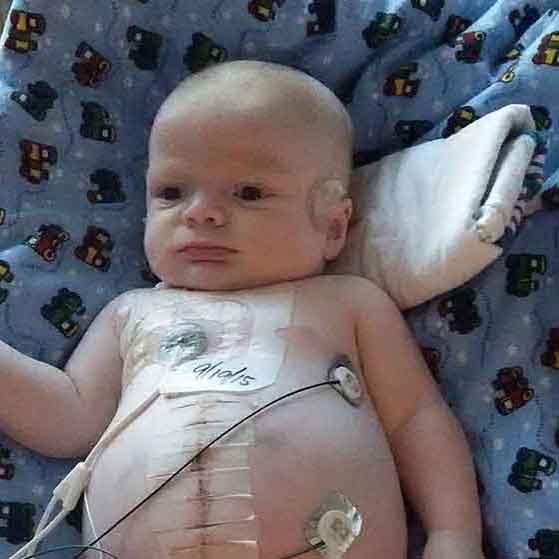 So our story begins in September 2015……we met this precious boy that was diagnosed with Stage 4S Neuroblastoma with Metastasis to the Liver and immediately knew he was meant to be apart of our family no matter how long he lived. My husband and I were already foster parents so we took him home after his first Chemotherapy. The adoption was finalized May 30, 2017. Hunter has been through so much in his 2 years of life and we are beyond blessed to be his parents. I would like to bring more awareness to Childhood cancer. It is my passion as I am a Pediatric Oncology Nurse myself. These kids become family to me and I can directly relate to the hardship cancer brings. It is not my job to understand why cancer happens, God has that under control. But I do think we can do more to bring awareness and help find better solutions for treatment for children.
Hunter still has his two primary tumors active. We have scans frequently and are told to wait and see if they grow or shrink. The primary tumor on the adrenal gland has slightly grown, but neither tumor has shrunk in over a year. This can be very stressful just waiting for your "normally healthy" appearing child to show signs of growth of his cancer. So we just pray that each scan will show No Evidence of Disease.
Please pray or keep us in your thoughts as we continue to battle cancer.
Every child who has been diagnosed with childhood cancer inspires us to Rally On to find better treatments with fewer long-term side effects and, ultimately, cures. Please join us in the fight against childhood cancer by making a donation or setting up your own Rally fundraiser today.