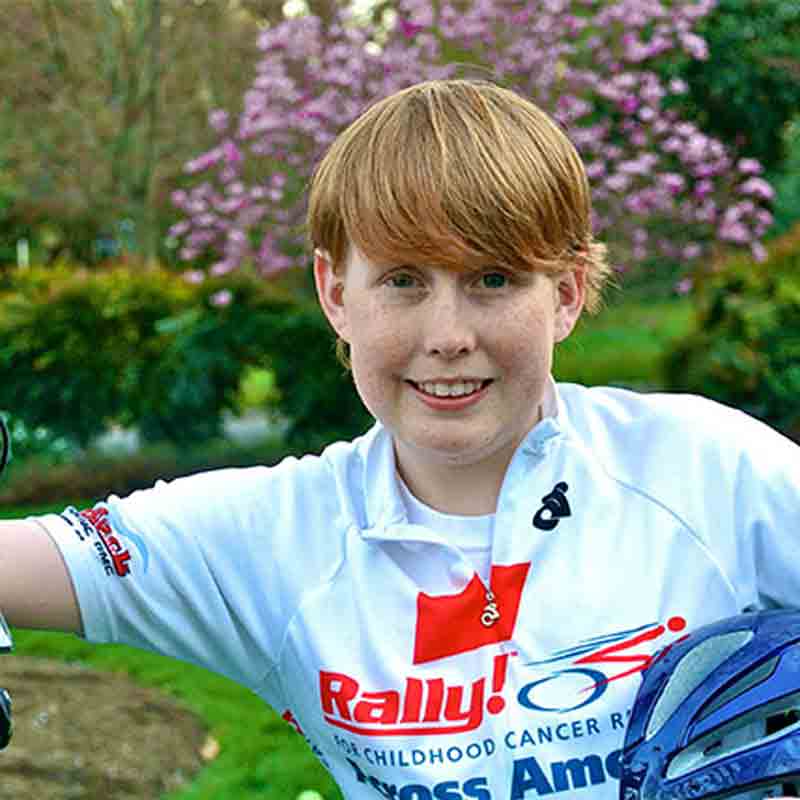 Harrison was diagnosed with high-risk acute lymphoblastic leukemia (ALL T-cell) on February 29, 2004. During the phases of his aggressive chemotherapy, radiation treatments and healing, his family and friends followed the ups and downs of his grueling tour through the Tour de Harrison narratives.
Inspired by real life hero Lance Armstrong, Harrison mounted a courageous race against cancer. He went through two and one half years of treatment (20 red blood infusions, 9 platelet infusions, chemotherapy, cranial radiation, spinal taps, implantable port surgeries and a gazillion needle sticks), climbing every mountain that he encountered. His legs were sometimes weary, but his spirit was always strong, and he wore the maillot jaune (yellow jersey) all the way to his victorious finish in June 2006 when he completed treatments!
Every child who has been diagnosed with childhood cancer inspires us to Rally On to find better treatments with fewer long-term side effects and, ultimately, cures. Please join us in the fight against childhood cancer by making a donation or setting up your own Rally fundraiser today.