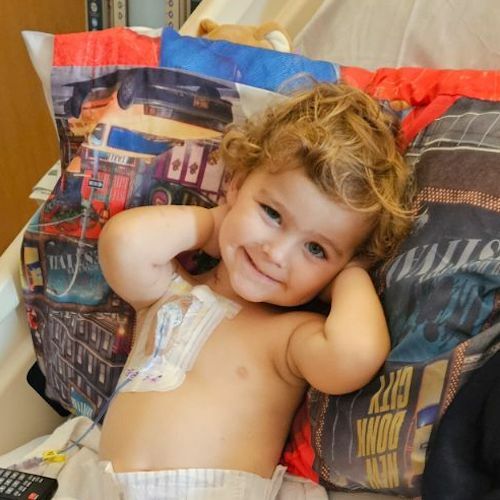 Evan was diagnosed in June of 2023 with B-cell ALL. He had never even been sick before other than an ear infection. He started napping on the floor out of no where but summer just started and his family was on the go constantly so being a little tired seemed normal. At the same time he started running a low grade fever just in the mornings. On day 7 his mom brought him to the pediatrician who decided that he should go for a blood test. She suggested Children's Healthcare of Atlanta over the usual Labcorp so they headed to downtown Atlanta. Within 20 minutes of leaving the lab they were called by the pediatrician who told them to turn around and immediately go to the ER who would be waiting. By the time the diagnosis was confirmed for Leukemia and they got Evan into the PICU his hemoglobin was down to a 2. It was the single worst day of their entire lives,
They have rallied around Evan with the support of friends and family. In his mom's words: "We will fight and we will win."
Every child diagnosed with childhood cancer inspires us to Rally On to find better treatments with fewer long-term side effects and, ultimately, cures. Please join us in the fight against childhood cancer by making a donation or setting up your own Rally fundraiser today.