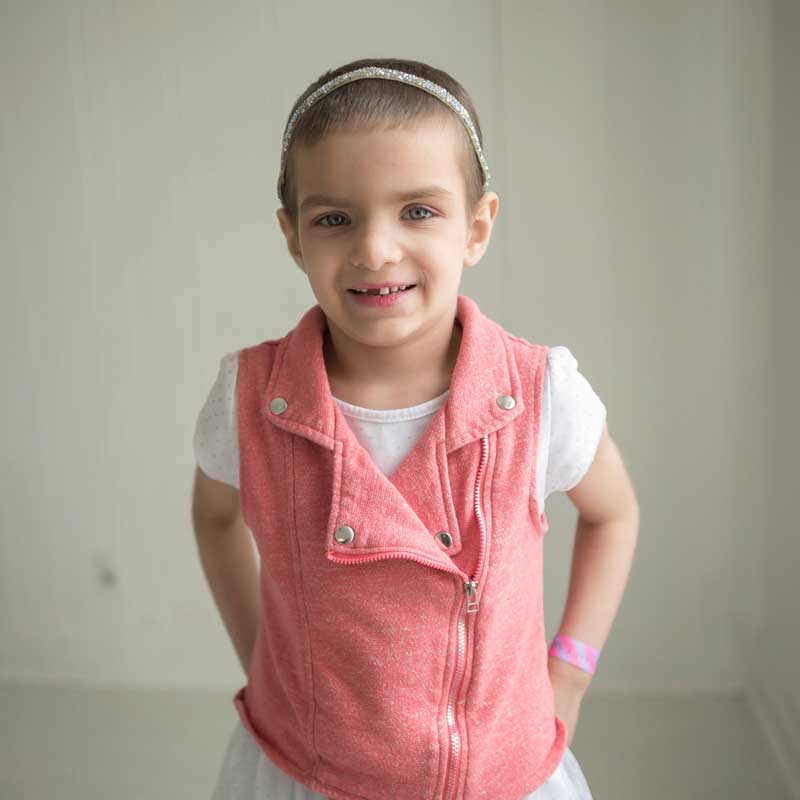 Maylee got very sick one day with a headache followed by what we thought was a stomach virus. The next morning, we took Maylee to the ER since it had been 14 hours since she had been able to keep anything down. All along she kept complaining of a bad headache, which led the ER doctors to draw her blood to check for meningitis. That was when they found the blast cells (leukemia.) They admitted us that night for abnormal blood work and it was the next day around 4 pm when the doctor came in to tell us that they were sending us to Children's Healthcare Egleston because they we're thinking Maylee has leukemia. Our hearts burst in agony and disbelief. We were transported by ambulance late that night to CHOA, and the next day, we received Maylee's full diagnosis of acute myeloid leukemia. Devastated, we hung on to God's grace and through it all, He gave assurance over Maylee and her well being. Since that day, Maylee has spent 90% of her time in-patient for treatment and count recovery. Though she has had a few bumps, overall she has done very well!
2018 update:
Maylee relapsed in June. After returning from a volunteer retreat with her family, Maylee and her family found out she relapsed. She was admitted at Egleston in Atlanta  for treatment. Her original course of treatment called for two to three rounds of chemo each treatment requiring a 4-6 week in patient stay at CHOA. After this first round of treatment they checked and her leukemia was negative MRD (medical residual detected.) A true miracle! When this journey began her parents had hoped her baby brother would be a 100% match, unfortunately he was not. Maylee's doctors were able to find a match for her through the transplant list. Maylee had her bone marrow transplant late September and will be in the hospital for the next 2-3 months. At only 6 Maylee has experienced an unimaginable journey. Her fight is not over yet, she will continue to push to be declared cancer free once again.
Every child who has been diagnosed with childhood cancer inspires us to Rally On to find better treatments with fewer long-term side effects and, ultimately, cures. Please join us in the fight against childhood cancer by making a donation or setting up your own Rally fundraiser today.