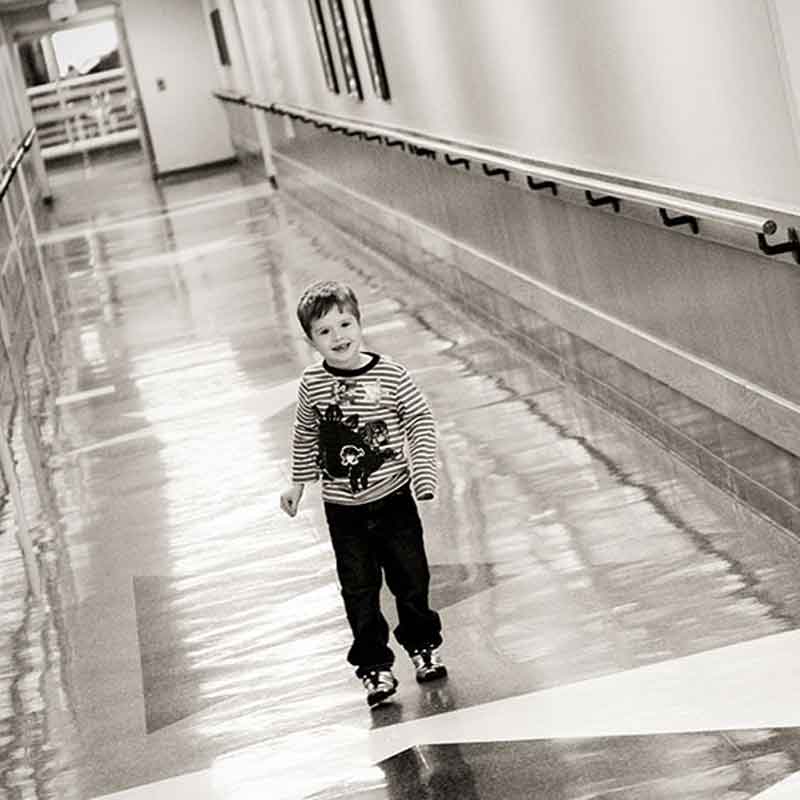 Colin was born in Edinburgh, Scotland, where he hitched a ride around most of Europe with Mom and Dad before his first birthday. After returning to Chattanooga, TN, a workup for failure to thrive revealed severe gastroesophageal reflux which was treated with some success medically. However, during one of the upper GI scope procedures, an abdominal mass was noted incidentally which was eventually diagnosed as stage 2a Neuroblastoma, N-myc amplified. This is an aggressive tumor which is usually stage 4 at diagnosis. After major abdominal surgery, over 7 smaller surgeries, 6 rounds of chemotherapy, a stem cell transplant, 12 radiation treatments, and 6 months of Accutane therapy, Colin finished treatment for high risk neuroblastoma in February 2009.
Since his diagnosis, Colin touched hundreds of lives around the world through his courage and resilience. He has been free from disease for over 3 years. He is an active 5 year old and will be starting kindergarten in the fall. He loves playing with his two younger brothers, Ryan and Evan. He has scans twice a year to see if the cancer has come back. He has some hearing loss due to the chemo, but it is unnoticeable. He began growth hormone in June 2012. Short stature is common in neuroblastoma patients, due to the chemo at such a young age and radiation to his spine.
Every child who has been diagnosed with childhood cancer inspires us to Rally On to find better treatments with fewer long-term side effects and, ultimately, cures. Please join us in the fight against childhood cancer by making a donation or setting up your own Rally fundraiser today.