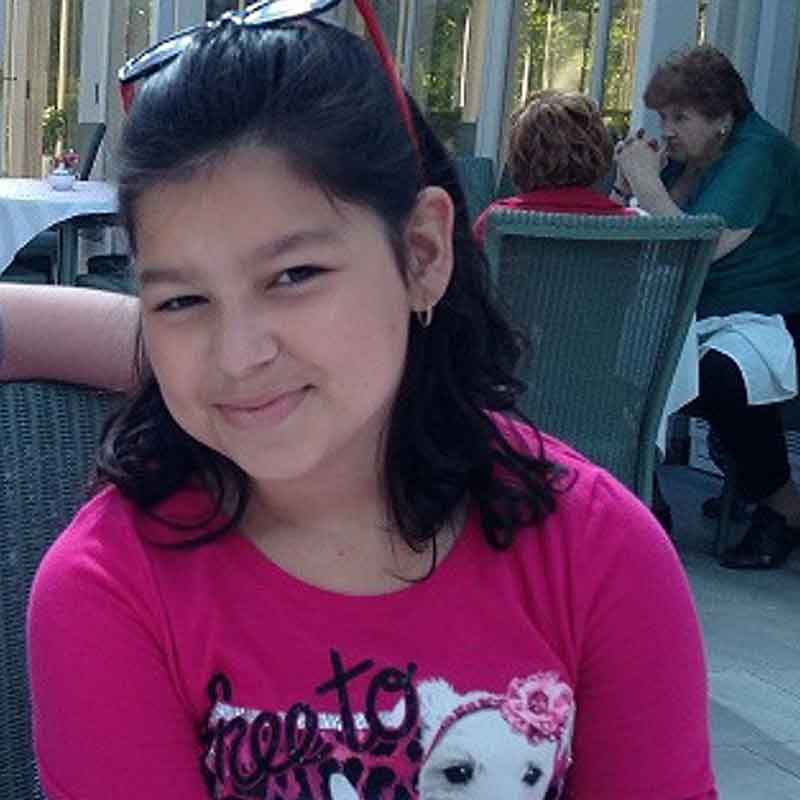 Briana is a beautiful, spunky little girl who captures the hearts of all who meet her. At just 2 years old, Briana was diagnosed with ALL leukemia. She completed over two years of chemo before coming off treatment. When Briana was one month away from the anticipated two year off treatment mark, she relapsed. Briana completed more than two more years of chemo and came off treatment once again. 
However, in April 2013, just one month away from her three year off treatment date, she relapsed again. "We were devastated," says her family. Her only hope for a cure was a bone marrow transplant. Briana underwent another high dose chemo induction phase, and thankfully reached remission after the first month. After a few more months of chemo, Briana was admitted to the hospital to begin the transplant process. She received 10 days of high dose chemo and radiation to destroy her immune system. On August 19, 2013, she received her new cells! 
"I am so proud of Briana! Her strength, endurance, and faith are stronger than anyone I know. She is my hero!" says her mother. 
Briana loves singing, music, horses, and cheerleading.
Every child who has been diagnosed with childhood cancer inspires us to Rally On to find better treatments with fewer long-term side effects and, ultimately, cures. Please join us in the fight against childhood cancer by making a donation or setting up your own Rally fundraiser today.