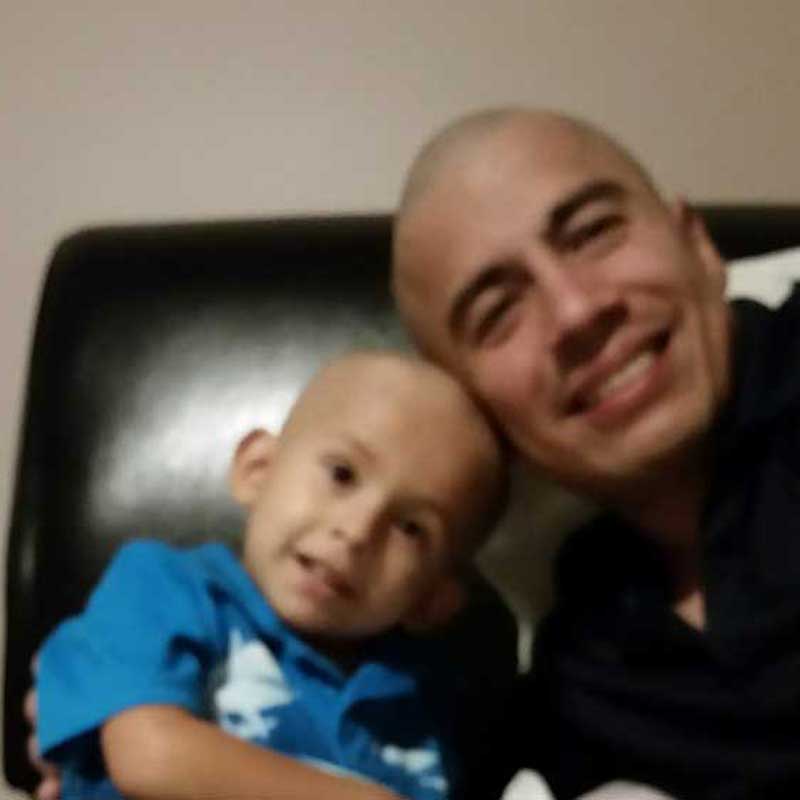 Gabriel was Born in Fairbanks, Alaska. He was 2 years old when diagnosed in August 2017. He was a really tough playful kid, since he started his leukemia treatment he is a little bit low in energy and patience. Now Gabriel is almost 3 years old and he is battling cancer day by day, some days he is playful and happy, another day not so much.
Gabriel loves transformers and angry birds, he spend hours a day playing with his toys and watching his shows.
At night he forces his dad to read him a lot of books, one or two are not enough.
Every child who has been diagnosed with childhood cancer inspires us to Rally On to find better treatments with fewer long-term side effects and, ultimately, cures. Please join us in the fight against childhood cancer by making a donation or setting up your own Rally fundraiser today.