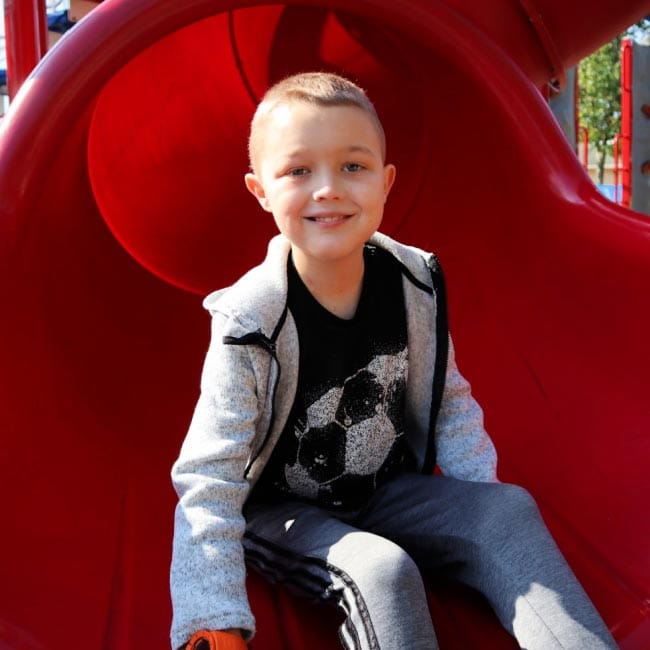 Andrew has faced many challenges in his young life. At 18 months, he was diagnosed with Autism and Sensory Processing Disorder. He did not speak until age 5 and utilized sign language to communicate, along with a tablet that could speak for him. At age 7, Andrew was diagnosed with Attention Deficit Disorder.
Andrew was learning to manage his autism and ADD when, at age 9, he was diagnosed with B-Cell Acute Lymphoblastic Leukemia. He now has to fight hard to beat leukemia along with battling autism daily. Andrew is a fighter and a warrior—he has never let his different diagnoses break his spirit or his beautiful smile.
Andrew's name means Warrior in Greek, which is fitting given the path he has to walk at the moment. His parents know Andrew will beat leukemia with God's grace and power.
Every child who has been diagnosed with childhood cancer inspires us to Rally On to find better treatments with fewer long-term side effects and, ultimately, cures. Please join us in the fight against childhood cancer by making a donation or setting up your own Rally fundraiser today.