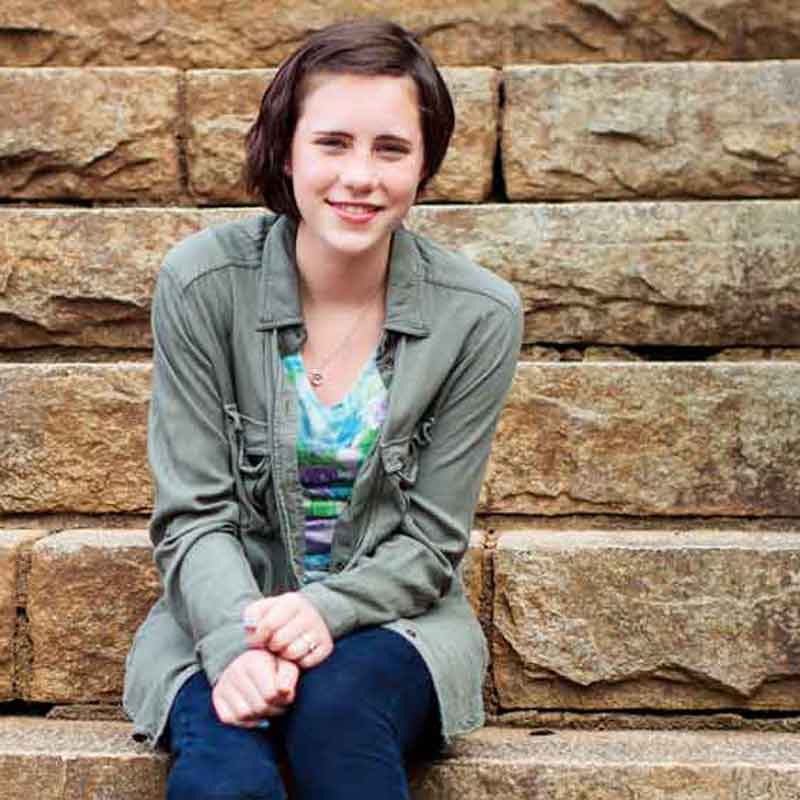 Mary began complaining of pain in her right knee after a summer camp in 2012. In November, just a few months into her 6th grade year, the swelling and pain became significantly worse and she saw a doctor. After X-rays and a biopsy, she was diagnosed with osteosarcoma in her right distal femur. Mary's treatment consisted of 10-weeks of chemotherapy followed by surgery to remove the tumor, followed by 18 more weeks of chemo. For her surgery she decided to do a radical procedure called rotationplasty. This is where the tumor section of the femur, knee and top of the tibia is removed, the lower portion of the leg is rotated 180 degrees and reattached to the upper femur. Mary finished treatment in July 2013. Since then she has taken dance classes, learned to run, performed numerous times for the Rally Foundation, and played Ursula in a production of The Little Mermaid.
Mary enjoys piano, singing, acting and reading.
Every child who has been diagnosed with childhood cancer inspires us to Rally On to find better treatments with fewer long-term side effects and, ultimately, cures. Please join us in the fight against childhood cancer by making a donation or setting up your own Rally fundraiser today.