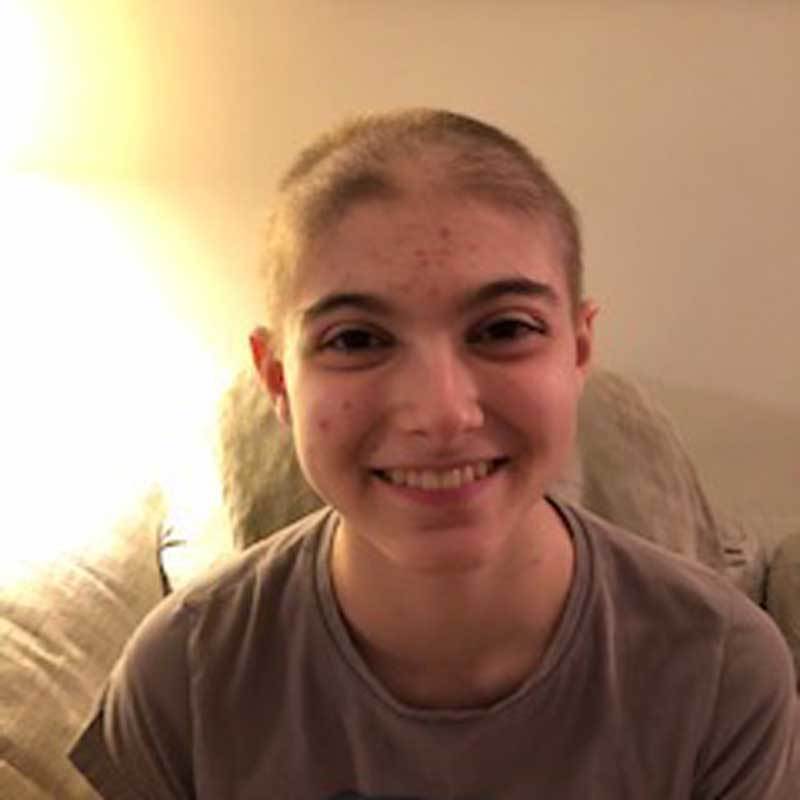 Two years prior to being diagnosed with cancer herself, Samantha had discovered a lump on the family dog which turned out to be Lymphoma. When Samantha found a lump in her own armpit and neck just before her 16th birthday, she was immediately concerned. Despite having no other symptoms, Samantha was quickly diagnosed with Hodgkins Lymphoma.
Samantha's mother refers to her as "a trooper". While she is sad to be missing school with her friends, Samantha is willing to do everything she can in order to return. Samantha also looks forward to resuming her performances in school plays. She enjoys fashion design and was getting ready to form a Fashion Club at school, but this also had to be put on hold while she fights cancer.
Every child who has been diagnosed with childhood cancer inspires us to Rally On to find better treatments with fewer long-term side effects and, ultimately, cures. Please join us in the fight against childhood cancer by making a donation or setting up your own Rally fundraiser today.