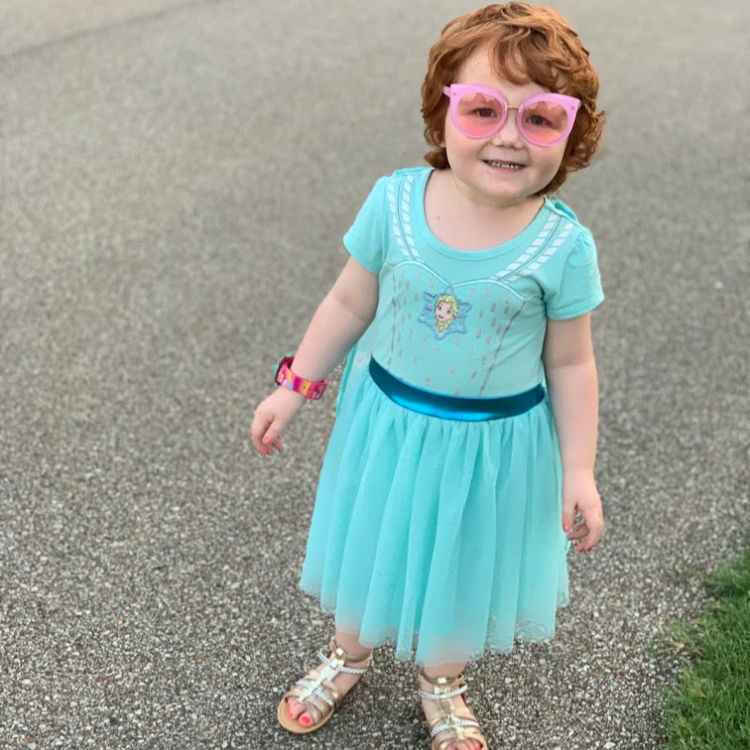 Keegan's mother had already taken her toddler to the doctor 17 times in just one year for intense, recurring intense pain in her arms and legs. The doctors considered diagnoses of ear infections, viral infections, strep throat, sprains and more. They even ordered an arthritis panel. After a preschool teacher reported that Keegan was still favoring one arm, her mother again took her to the hospital. This time, the doctor ordered bloodwork. The results showed that 21-month-old Keegan had Acute Lymphoblastic Leukemia.
Keegan was immediately transported via ambulance to the main pediatric hospital downtown where additional bloodwork was done to confirm her diagnosis. The following day, Keegan was transported to St. Jude Hospital where she underwent surgery for a port placement and began chemotherapy. Keegan's mother recalls the shock of seeing a three-quarter inch needle poked into her baby's chest. By the time Keegan finishes chemotherapy in June 2020, she will have received 945 treatments.
Every child who has been diagnosed with childhood cancer inspires us to Rally On to find better treatments with fewer long-term side effects and, ultimately, cures. Please join us in the fight against childhood cancer by making a donation or setting up your own Rally fundraiser today.