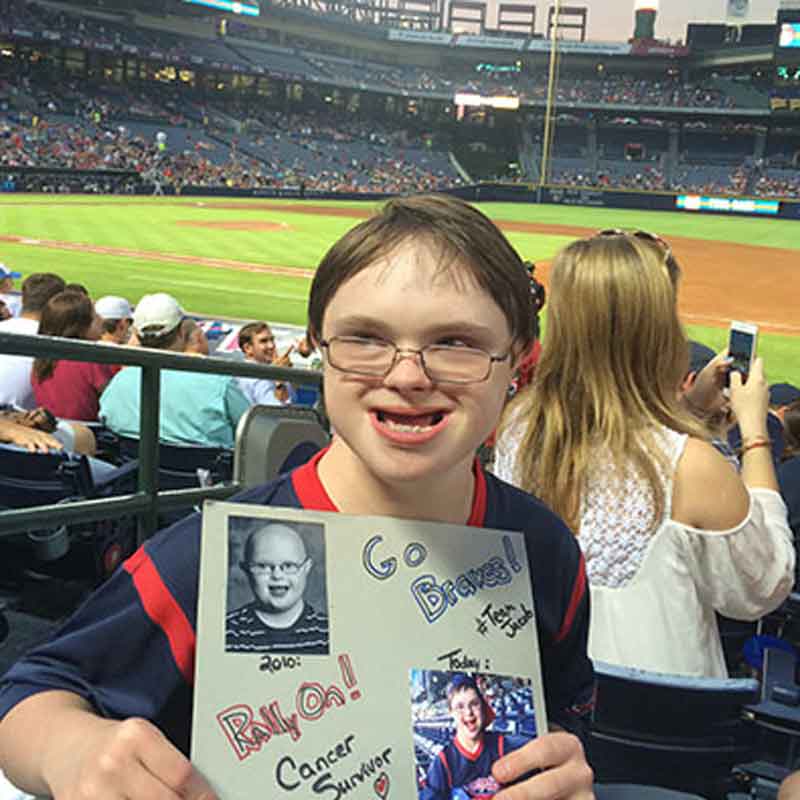 Our lives have changed forever on November 13, 2009. This is the day we got confirmation from the oncologist that Jacob had Acute Lymphoblastic Leukemia (ALL) – also known as Childhood Leukemia.
As you can imagine, we were devastated by this news especially given everything else our precious angel Jacob has went through during his life. A dear friend of mine reminded me of a poem that gave us a lot of comfort over 15 years ago when Jacob was diagnosed with Down syndrome, excess water on the brain and severe heart defect during pregnancy and may not live. The name of that poem is "Welcome to Holland". Well, I guess we are going back to Holland again or maybe we never left or we are just seeing it in another way. Now we are in a "new club". Not one that we expected, given all the other medical issues Jacob has had his first 9 yrs of life (over 100 surgeries and procedures, and being diagnosed with Autism in addition to Down syndrome)
Words cannot express what we have been going through but I must say that we are overwhelmed by the amount of love, support and prayers we have received already. From the bottom of our hearts, THANK YOU! Thank you for what you have done already and what you will continue to do to help us in the future.
On Sunday, March 10, 2013 we celebrated with a \"No Moore Chemo\" party with over 350 friends and family.http://www.youtube.com/watch?v=2f9gzQZutvs This was a true thank you celebration for all the love, prayers and support we have received through 3+ years of treatment. Senator John Albers proclaimed that this day as "Jacob Moore" Day in the State of Georgia! In addition, here is the video tribute we played at Jacob's party thanking all the "angels" that helped our family make it through the 3.5 years of chemotherapy: https://www.youtube.com/watch?v=ecNIe5dSUcQ
We must never forget what Jacob has went through….Here is a summary:
3.5 years of chemotherapy
67 Infusion clinic days
118 IV pokes
10 ER visits
22 Spinal taps
9 Blood Transfusions
76 Days in the hospital
39 X-rays, MRI's, and Echo's
Hair loss 4x
End of Treatment 1/20/13
Jacob will be considered "Cured of Cancer" in January 2018 at the age of 18 yrs old (He started his cancer journey at age 9.5 yrs old).
Because of your past donations we have been able to help support a research project in Jacob's honor at Northwestern University in Chicago with Dr. Crispino looking at the link between why children with Down syndrome have a 20x higher frequency rate of Leukemia than the general population. Through this research, we believe we will find better cancer protocols with minimum side effects and ultimately a cure for childhood cancer!!!!
Jacob loves to read books, play the piano and bells, listen to music, going to theme parks and participating in baseball. His mom's involvement in children's healthcare and educational reform has led Jacob to be one of Georgia's most visible advocates for these issues. He enjoys spending time with his parents and younger brother, Jared. Jacob's hope and dream is that society will see him for his abilities and not his disabilities.
Thanks in advance for your help.
United- We Will Make a Difference!
Every child who has been diagnosed with childhood cancer inspires us to Rally On to find better treatments with fewer long-term side effects and, ultimately, cures. Please join us in the fight against childhood cancer by making a donation or setting up your own Rally fundraiser today.