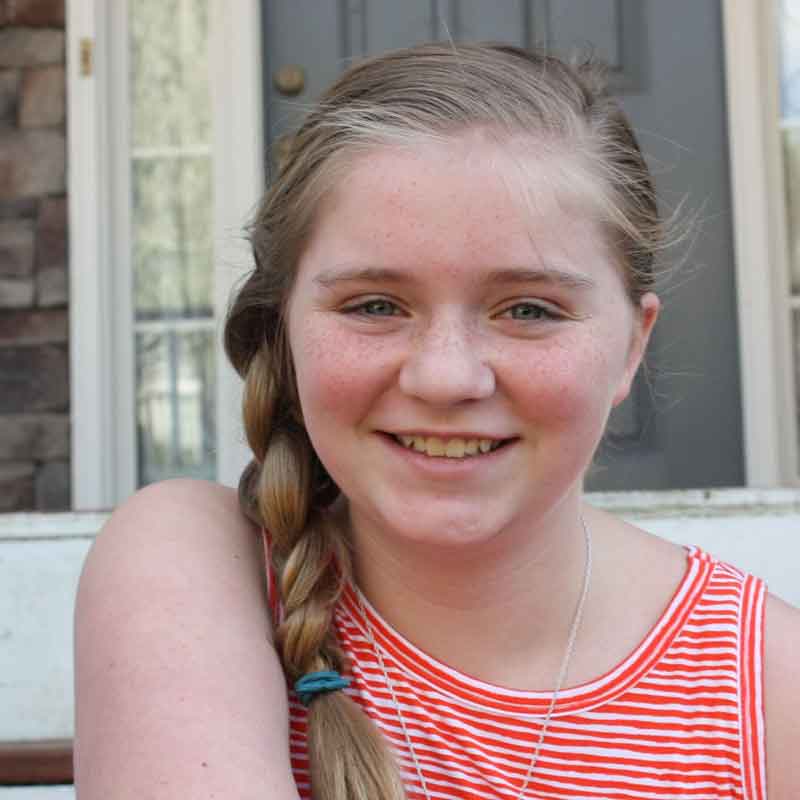 After a week of on and off low-grade fevers and unusual tiredness, Danielle was originally diagnosed with a sinus infection. Less than twenty-four hours, she could no longer walk and her family took her to the Emergency Room. Within thirty minutes of arriving at the hospital, a blood test revealed that she had leukemia (ALL).
Danielle has always loved being on the move. Treatment took her away from many activities for about a year, but she is getting back into doing the things she loves. Though not anywhere close to full speed, she played basketball again this past winter and just finished spring soccer, despite multiple fractures in her ankle due to weakened bones from treatment. Danielle's smile rarely leaves her face. She inspires many with her courage. Her faith in the face of all she has experienced is a light for all who know her. Danielle enjoys reading, crafting, scrapbooking, and playing sports. She is loved well by her family, especially her two older brothers.
Every child who has been diagnosed with childhood cancer inspires us to Rally On to find better treatments with fewer long-term side effects and, ultimately, cures. Please join us in the fight against childhood cancer by making a donation or setting up your own Rally fundraiser today.