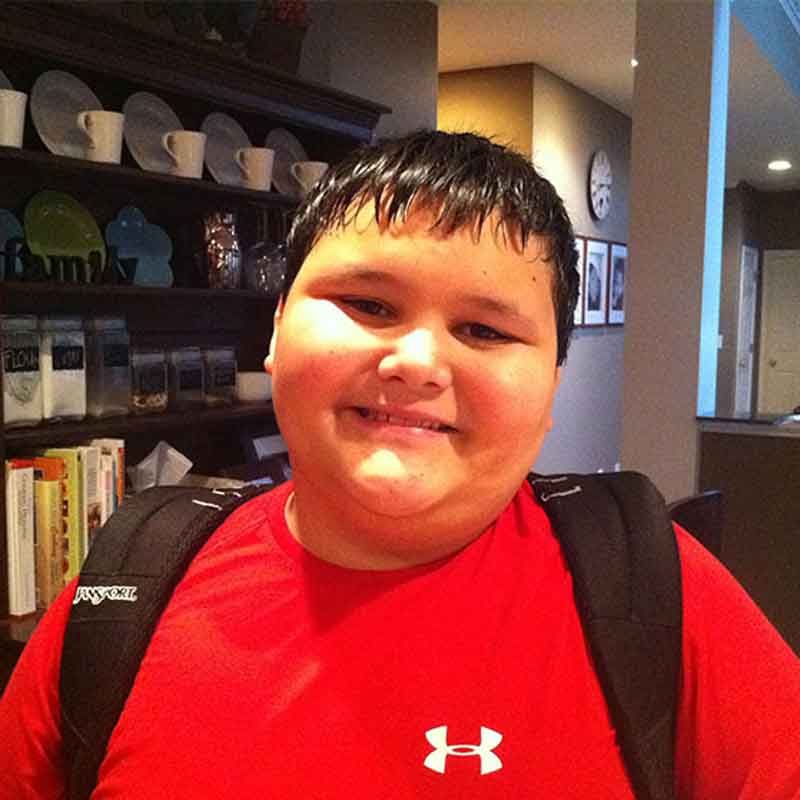 On July 5th, 2000, our family welcomed Cole into the world. He was a very healthy 7 pound 9 ounce baby boy and came speedily into this world. He joined his Mom, Dad, brother, and sister and we were so happy to call our family complete. Our lives were unexpectedly turned upside down.
At the age of 5, Cole started having leg pain. We noticed his pain in his legs as he was playing baseball in the Fall of 2005. He could hit the ball great, but when he had to run to first base he limped and hobble the entire way. We took him to his pediatrician, because along with his leg pain he also complained of an ear ache. Cole did in fact have an ear infection but the doctor ordered an x-ray of one of his legs. The x-ray showed nothing. The next week I (his mom) made an appointment with a pediatric orthopedic specialist. The specialist did not find any problems with Cole's leg and ordered the prescription of Motrion three times a day for 10 days for the pain.
On Monday, October 3rd, I took Cole to the pediatrician's office again and told his doctor to do a blood test. By this time, Cole was walking around like an old man. He had very little energy and his coloring was off. The next day, the doctor called his dad to take Cole to the hospital for additional testing. Cole's blood tests showed low platelets and he was also anemic.
They found zero leukemia blasts in his peripheral blood, but after some more tests they were 95% sure that they were dealing with leukemia. More tests were done and bone marrow aspiration showed 93% leukemia blasts. He was then diagnosed with ALL.
The next day after being diagnosed, he went into surgery to insert a port in his chest to receive his chemo treatments. The chemo began and Cole went into remission on Day 8. He was considered a rapid response which gave him an even higher cure rate.
"Cole has been off treatment for four years! He has attended four Survivor Clinic appointments and all is well! We are blessed!"
Cole enjoys basketball, video games, and hanging with friends and family.
Every child who has been diagnosed with childhood cancer inspires us to Rally On to find better treatments with fewer long-term side effects and, ultimately, cures. Please join us in the fight against childhood cancer by making a donation or setting up your own Rally fundraiser today.